For an actor, it's never easy stepping into the shoes of an iconic character, but this Sunday, Aaron Tveit will do just that when he dons the leather jacket to play Danny Zuko in Fox's ambitious live musical, Grease: Live! If anyone can take the mantle from John Travolta, it's Tveit, who spent the early days of his career leading Broadway musicals like Hairspray and Catch Me If You Can, before moving in front of the camera in films like Les Miserables and television shows like Graceland. In that sense, Grease: Live! was made for an actor of Tveit's talents, a live, do-or-die musical in front of the camera. Tveit is joined by a strong cast that includes Julianne Hough as Sandy, Vanessa Hudgens, Keke Palmer, and Carly Rae Jepsen, and to hear him tell it, rehearsing for their performance has felt kind of like, well, high school. We caught up with the actor during a recent lunch break to talk about the rehearsal process, the adrenaline rush of opening night, and his worst experience on stage.
This project is a perfect symbiosis of the two things that you've been doing throughout your life, which is musicals on stage and acting in front of the camera. What's that been like? 
It's amazing. It's a very similar feeling that I had when all the Les Mis stuff came together, because at that time, I had been working on stage and working on television and doing some films and that kind of felt like a perfect storm of all of them combined. When I was starting out in film and television, I wanted to have a lot of the work that I did initially not necessarily have to do with musicals. I didn't want just to be known as a musical guy. Now returning to it, I want to embrace it, because I haven't done musicals on stage in New York since 2011, so to kind of be back doing this now, I'm kind of falling in love with it again.
What has the overall vibe been like on set during rehearsals?
Everyone is coming to it with such a place of positivity, and any production you do—9 times out of 10 there's some kind of negativity. Somebody's personality may affect the overall morale. But top-to-bottom, this is the hardest working, most positive, excited group of people to be involved with. So because of that, I think that it almost feels like doing a show in high school or something. You just stay after school and do this great thing with your friends, so even though the scope of this thing is so big, for us working on it, it feels really intimate and small.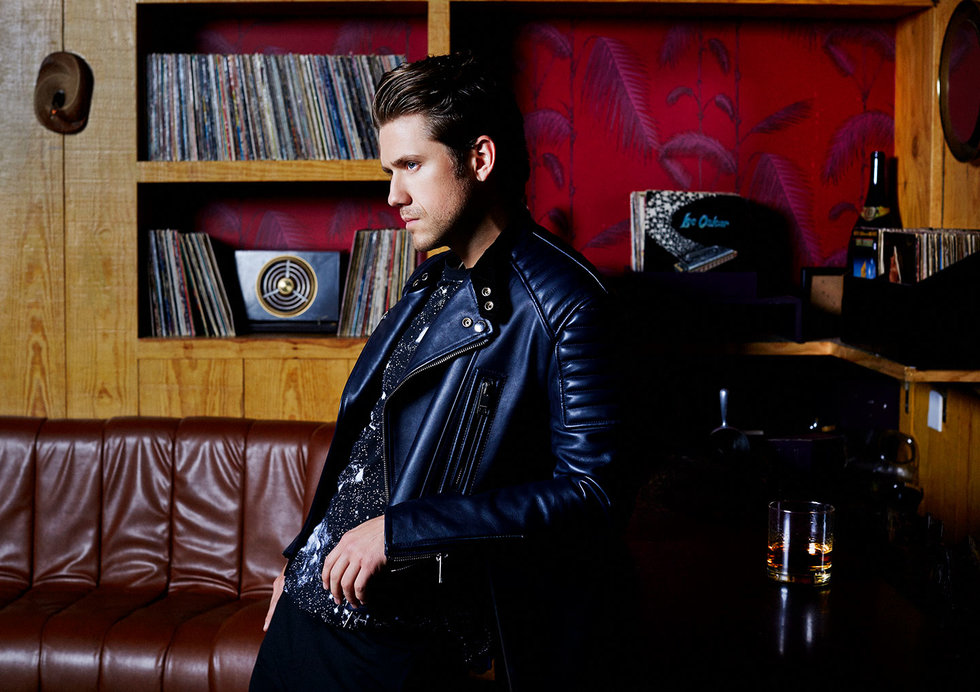 You're working with Carly Rae Jepsen. What'd you think of her last album because I thought it was one of the best of the year.
I do too; I couldn't believe that she wasn't nominated for a Grammy. We did a promo shoot in November, and the first thing I said to her was, "I am not ashamed to say it, I'll say it to everybody, I have been listening to your album non-stop since I got it, it is so great."
How are you putting your own personal spin on such an iconic character?
I'm an actor that believes you should watch the greats do it, so I've watched Travolta's performance, and I'm blown away by the subtlety he's able to incorporate. At the same time, he's tough and vulnerable and funny and all over the place. I've been watching scenes and saying, "How is he doing this, what is he doing, what is he thinking?" And I've been trying to just think through his process in a way. No matter what, even if I tried to do exactly what he was doing, which I'm not, it's going to be different coming out of me. I've been trying to make it my own, and our script is a little different than theirs, which helps.
Photographed by Roman Yee; Moto Leather Jacket by Burberry Brit; Crewneck tee by Diesel; Jogger pants by Diesel.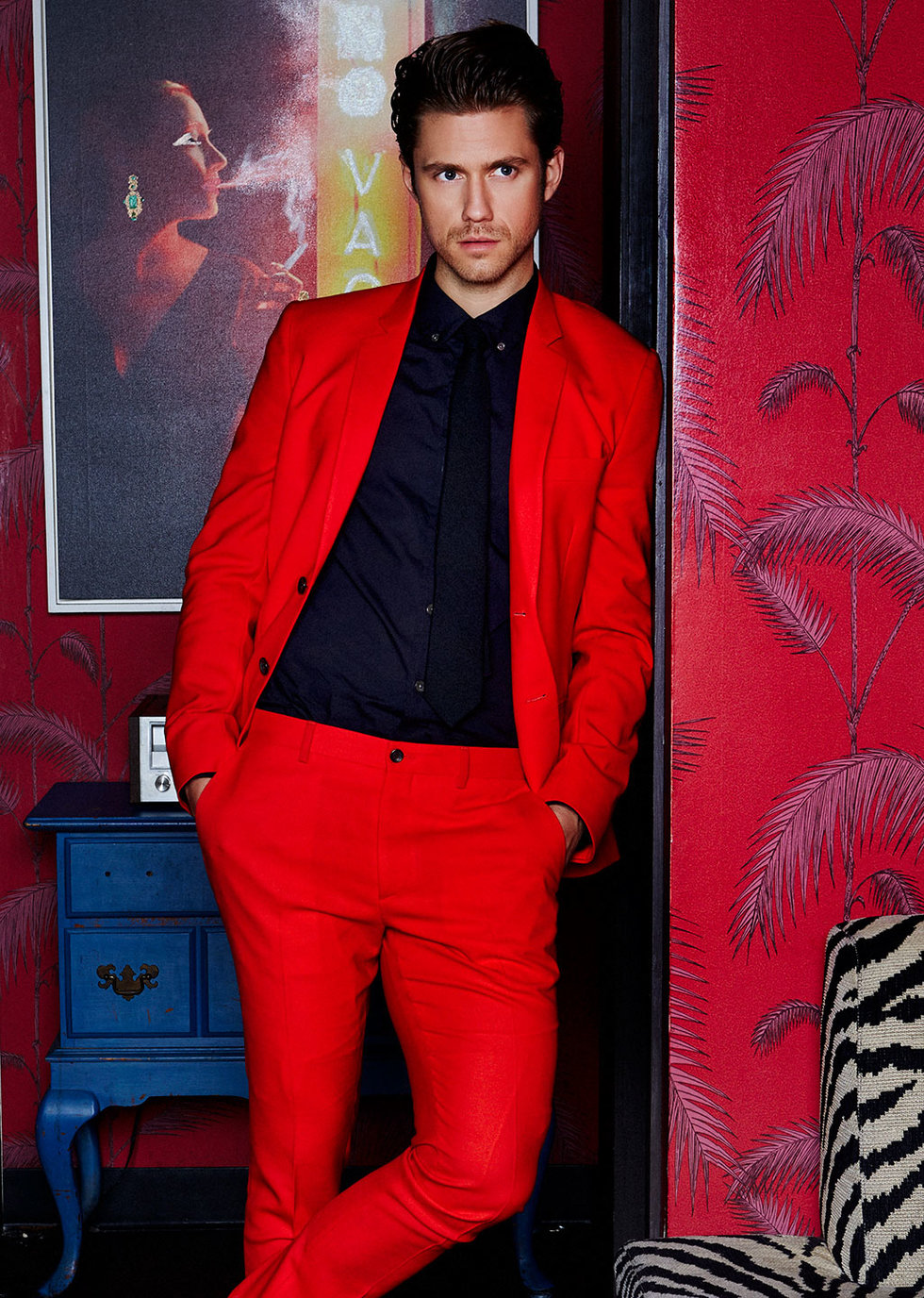 When you're acting in a musical, are you flexing different muscles than when you're acting in a drama?
It's interesting; the kind of work that I do, like at the baseline level, the work is the same. You're trying to find truth in these moments and do the scene work and all that kind of boring stuff, but then it's about how you express it. On a gritty hour-long drama, there's definitely a weight, there's a heaviness that's going to come, whereas in a musical comedy, it needs to be energetic and light and it can't fall down into that lethargy. I think I spent the first couple of weeks playing a lot of the scenes like I would a drama, and then it got to the point where it was like, "Oh wait, but this is Grease." I need to find where the truth is in everything, and then trust that when I go to the bigger place that it needs to be for a musical comedy, it's still going to be rooted in that truth.
When you're about to go on stage for a live production like this where you only get one shot to make it perfect, are you at all terrified that you might make a mistake? 
You can't think about that part. Say you're in a long run of a Broadway show where it's kind of muscle memory, and if during the course of a show, you try and think about your line, then you're going to mess up. You kind of go on the ride and hope that you've done the work in rehearsal, so that the night the cameras are on, it's no different than the dress rehearsal was three days ago. For me personally, I'm an opening night adrenaline junkie. There's an adrenaline that happens, and there is like the pit and the butterflies that happen that I feel in my stomach that I almost never feel. I'm going to be nervous in the best way possible. I'm a caffeine addict, and I've learned this through all the shows that I've done—I will not be able to have coffee that night. If I do, I will be out of my mind. Usually I have coffee before a show, but I know on an opening night, I can't do it.
Photographed by Roman Yee; Suit by Paul Smith; Shirt by David Hart; Tie by The Tie Bar.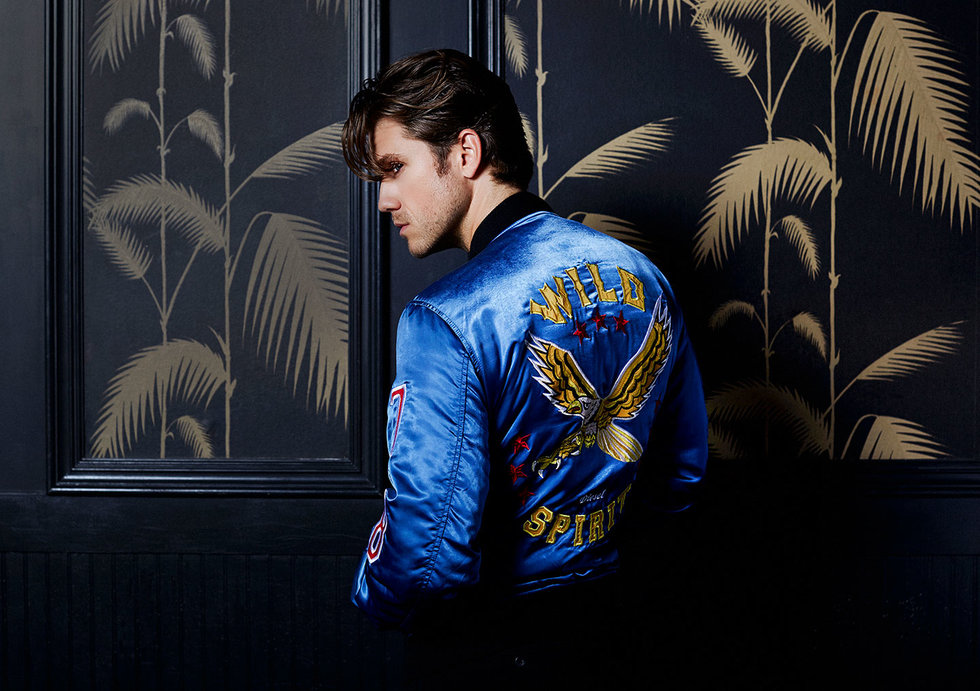 Have you had a nightmare scenario on stage, and if so, how do you recover from that?
I had a night in Next to Normal during our press week, and I got a horrible virus amd stomach flu and literally couldn't get out of bed until 5 or 6 at night, and I was like, "I don't know if I can make it to the show." They were basically like, "You have to be here, it's press," and I never miss shows. I was mortified. It was that bad, for me to be at the point where I needed to miss it. But I went in and they had buckets offstage, and I ran around that stage and would run off and throw up and would run back out. I've actually never told this story to anyone before, nobody ever knew that that happened.
Speaking of adrenaline rushes, what was it like performing that Les Miserables song at the Oscars, not only in front of a ton of movie stars, but in front of a massive viewing audience at home?
That was a very similar adrenaline rush. I was backstage and I was nothing more than amped the next night to go out and do it. But also, because I had performed at the Tony Awards twice and it was such a similar experience, in my head I just flipped a switch and was just like, "Oh this is just like the Tony Awards."
When you decided to go to vocal school instead of business school, was that a clear cut decision?
Yeah, it was a struggle. I mean, I graduated high school in 2001 and I was a vet of the generation where they told you to do every single thing possible to make yourself look liable on a college application. So even though I was involved in chorus and did the play every year, I was also the president of our business program and spent the summer working in a security firm. I applied to all these schools for business and I got scholarships to go there, and I got into one music school, but got no money to go there. But my parents thankfully said to me, "Do whatever you want to do, we'll make it work," which is crazy.  
Photographed by Roman Yee; Bomber jacket by Diesel; Henley tee by Burberry Brit; Jogger pants by Diesel.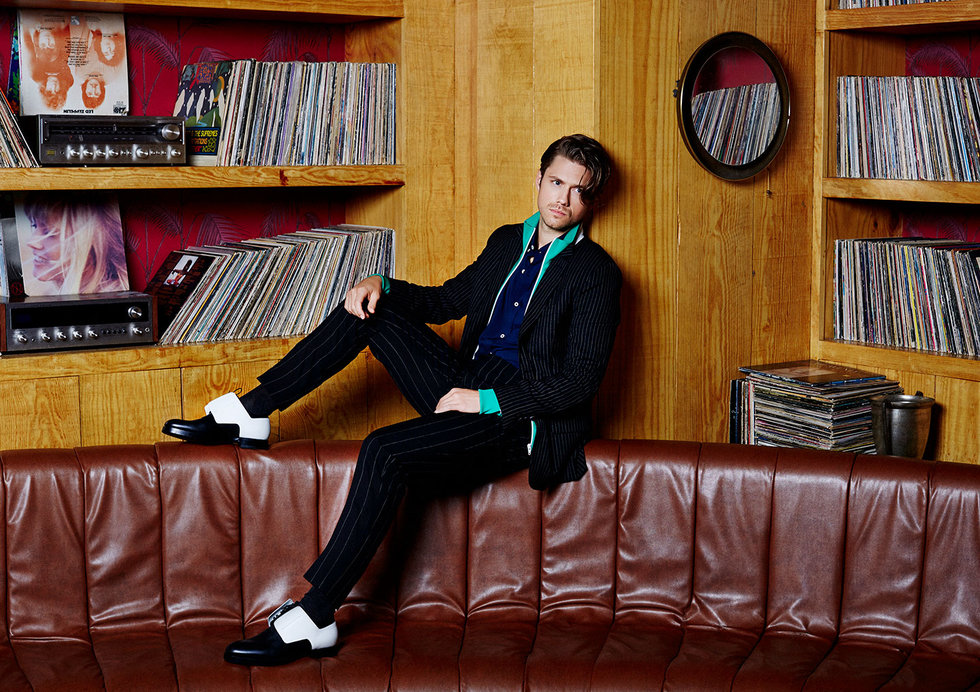 Photographed by Roman Yee; Blazer, green track jacket, nacy button up, and black pinstripe pants by AMI Alexandre Mattiussi; Shoes by Pierre Hardy.