If you're a longtime Beyoncé fan—as in the type that actually dishes out the big bucks to watch her perform in the flesh—then you've probably been exposed to Ashley Everett. (If you were at any of the shows for I Am... The Beyoncé Experience, The Mrs. Carter World Tour, or On The Run, that fiery red hair that lights up the whole stage belongs to her.) The 26-year-old holds the title of dance captain for Beyoncé's team, and she's the youngest member of the squad. She's been a part of this crew for the past decade, working ever so closely with Queen Bey herself. We should also mention that Everett chose touring with Beyoncé over continuing a dance program at Julliard. When the Queen beckons, the choice has kind of already been made.
Prior to securing this prime position, Everett danced with the Radio City Rockettes. She has also worked for Usher, Ne-Yo, Ciara, and Tina Turner, so she's got a killer resume. In 2008, Everett was featured in the music video for "Single Ladies" (though she's not a single lady now). This past year, she had the opportunity to star alongside Beyoncé once more in the video for "Heaven." But last weekend was probably one of her most groundbreaking performances to date, as she danced on the turf and ran in "Formation" alongside Beyoncé at the Super Bowl 50 halftime show.
During her time off in Los Angeles the following day, Everett told us a little bit about what her life is like while she's on the road, and what else she's been working on this year. (Catch her on Season 3 of VH1's hit show, Hit The Floor!)
How do you stay flawless when you're constantly on the road? What are some of your go-to beauty and skincare routines?
Every now and then, I'll do a facial mask, along with some other home remedies. I NEVER sleep in my makeup! It's very important to wipe off your makeup before you go to sleep at night! I drink a lot of water because traveling so much can dry your skin out, and water from various showers can be harsh on your skin, so you have to stay hydrated. Some of the products that I use to take care of my skin and hair are:
Nivea Lotion
 because it keeps my skin really hydrated and it's super-thick and moisturizing; facial scrubs by
St. Ives
 (for people who are trying to save their money), and hair products by 
Moroccanoil
,
Deva Curl
, and 
Ouidad
. 
How do you maintain a healthy relationship while working in such a demanding industry?
I have been in a relationship with my fellow dancer, John Silver, for five years now. With him also being in the industry, we are able to understand each other's hectic and unpredictable schedules. The most important thing is good communication and making time for each other. I think anyone in this industry could agree that we lose and gain relationships in the process. Whether it's significant others, friends, or even family, relationships can easily fall apart. For me personally, I've had to sacrifice a lot to be where I am today, and with that comes letting go of some relationships. I can say that it's taught me a lot and has shown me who is here to stay in my life and who I can let go of, and I'm OK with it. It's all a part of life and its lessons.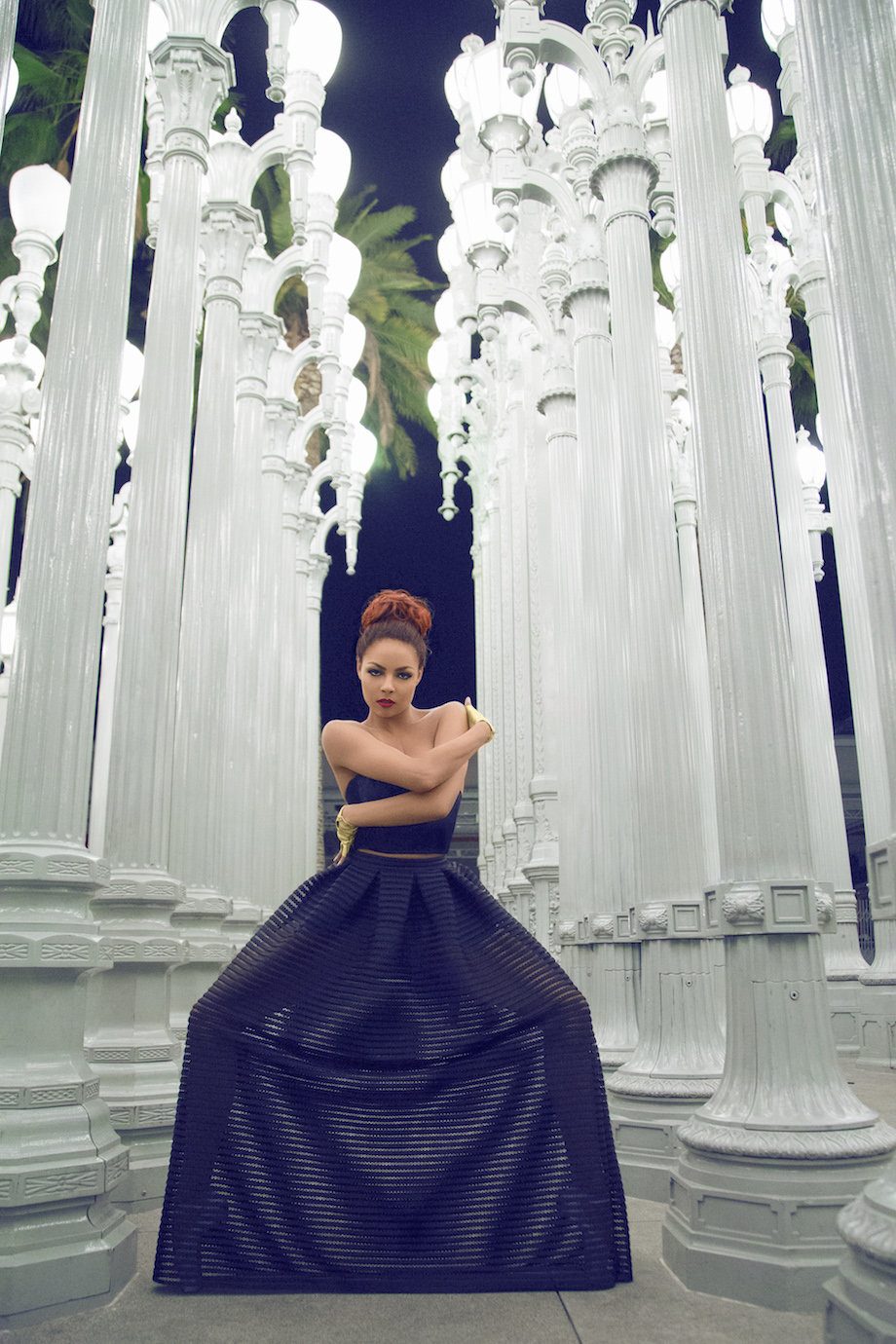 When you're not dancing with Beyoncé, what are you doing for fun?
Being a dancer can be so demanding, so you miss a lot of important moments such as birthdays, weddings, sometimes even funerals. So whenever I'm not working, I try to spend as much time as possible with my friends and family enjoying outdoor activities such as hiking, swimming, just having a good time on the beach, and of course, shopping!
What can we expect to see for your return on VH1's Hit The Floor?
Prepare for a lot of sexy dancing, and a lot of drama! You're definitely going to be on the edge of your seats throughout each episode. One of the best things is that the show is very much unpredictable. Just when you THINK you know what's about to happen, you're going to be hit with a curveball and find out that it's not at all what you thought! So stay tuned! If you even take the time to blink, you could miss something!
What else are you listening to besides Beyoncé?
I listen to all types of music. I love rap, hip-hop, and R&B. Some of my favorite artists are Drake and Jay-Z. I'm also really loving Chris Brown and Justin Bieber's new albums right now.
Photographed by James Anthony.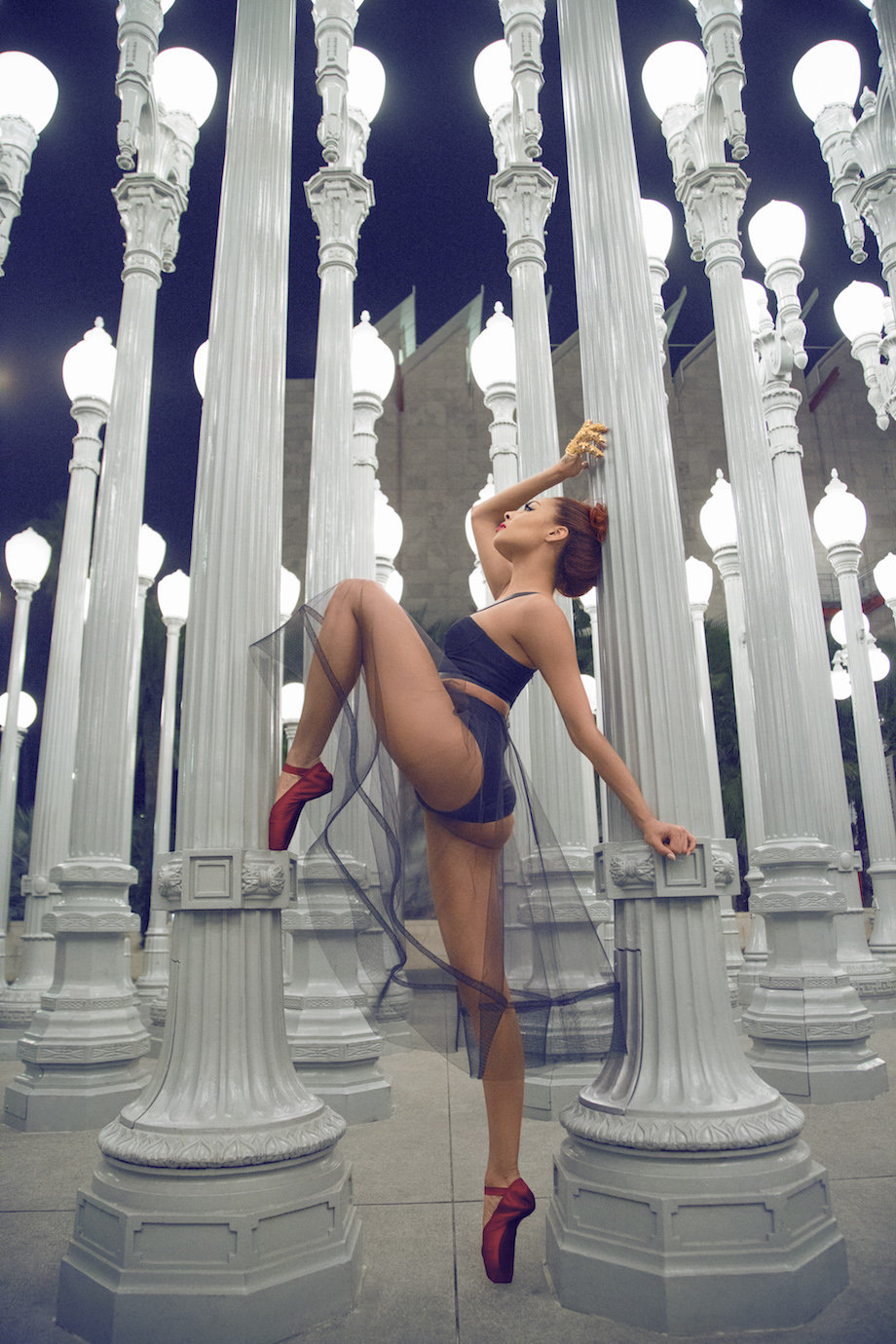 What are your favorite places that you've traveled to throughout your career, and what are your fondest memories from each?
New Zealand: While on tour, we got to SkyJump at Skywalk Auckland. It's New Zealand's highest building, so I got the biggest adrenaline rush as I jumped from 192 meters in the air! That's something that I'll never forget!
Puerto Rico: We shot the "Heaven" video in Puerto Rico, and we both did things that were on our bucket list, like ziplining and riding in a helicopter. While some of those things didn't make the video cut, it was still so much fun to do them! Definitely full of precious moments that I will forever cherish and hold close to my heart.
Paris: My boyfriend came to visit me when we wrapped up the On The Run tour in Paris, so we stayed a few extra days and spent our own quality time there; had a little extended vacation. We later went back to Paris to teach some dance workshops, and the energy, love, and support we received from all who came out to participate in the workshop was simply unforgettable. They just gave us so much love, and put so much heart and soul into perfecting the dance steps. You can just tell they were eager and willing to learn, and didn't mind putting in the hard work necessary to develop their craft! I definitely look forward to going back more frequently. 
Photographed by James Anthony.