I spent all my tween and teen years battling my hair, only to slowly give in to the fact that it was utterly unmanageable. Over time, I learned how to get better haircuts, but the managing part remained mysterious—and strangely dependent on many factors, like humidity, heat, moon cycles, and whether the wheat crops were facing northeast that harvest season. That, until I met with Spoke & Weal founder Jon Reyman this summer. As I sat in a black boyfriend tee (it's the salon's version of a smock) and chatted with Reyman at Spoke & Weal's SoHo location, all the secrets of curly hair came undone. Here is Curly Hair 101.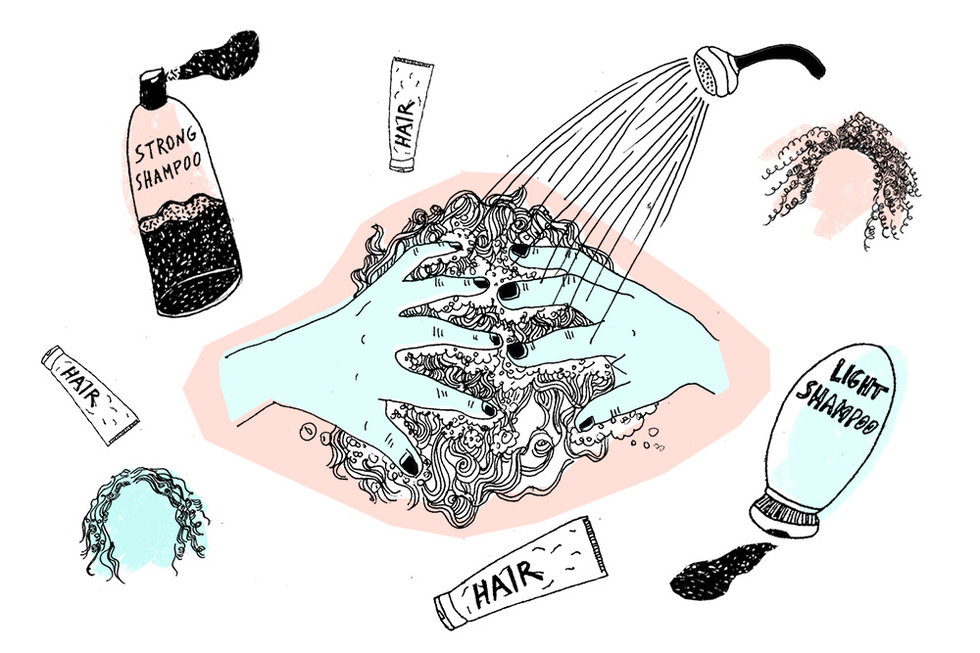 Washing It
If you are an adult with thick curls, by now, you've probably learned to not wash your hair on the day of your graduation, a job interview, someone's wedding, or other important public appointments of sorts, unless you're going for a Granny Addams look. Turns out for once, you're on the right side of the curve (literally), but there are also other options. "There's fine curly hair and coarse curly hair, and fine curly hair has different needs than coarse curly hair," says Reyman. "If you have coarse curly hair, when you shampoo your hair it makes your hair coarser, fuller, and bigger—but, fuller and bigger is your enemy. If you want your hair smaller, you should be shampooing less, and conditioning more. You should use a light shampoo—you could even use those new co-washes." I took Reyman's advice, and used DevaCurl's No-Poo along with Davines's Love Conditioner for about a month—and can vouch that it works like magic. My hair stayed smaller, even on the most humid New York days. (Since this type of wash doesn't lather, at first, you may feel that your hair isn't as clean as it should be, but that feeling goes away with time.) 
"People with coarse curly hair should only shampoo their hair when it's dirty," he elaborates. "Now, to me, dirty means greasy on the scalp or itchy. Otherwise, you can just rinse the products out with water. There are even some people, where I say shampoo it once a week or once every two weeks. I have some clients who shampoo it once a month, and they condition it every chance they get."
If you have fine curls, however, you should follow a different regimen: "For somebody with fine curly hair, the more they shampoo it the fuller it gets," Reyman asserts. "So, we'd like them to shampoo more and condition less—and they should use a strong shampoo." One of Reyman's personal favorites is Aveda's Pure Abundance. "It gets rid of all of the oils and makes that hair shaft swell up, that's what we're hoping for."   
In fact, he says that people with fine hair can shampoo every day. "Usually, they want their hair big but not frizzy. Frizziness is a different story, you have to manage that with products, but the shampoo helps to prepare your hair to have products," Reyman says. As for the conditioner? Use just a little on the regular and feel free to skip every once in a while.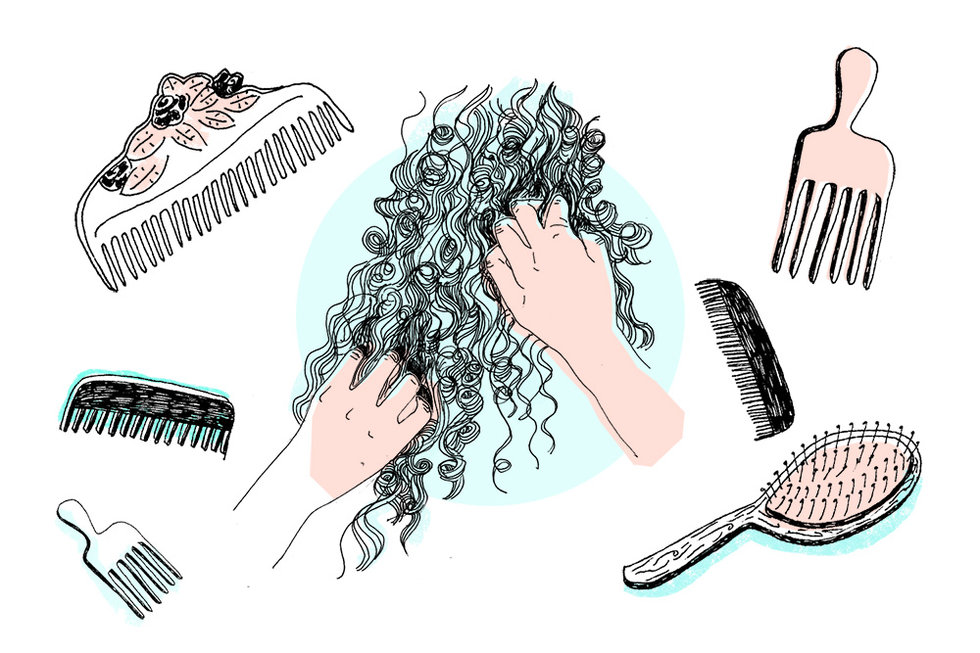 Brushing
If you have curls that would make Medusa jealous on any given day, you probably also said goodbye to hairbrushes a long time ago. But what about combs? "If you comb a curl even when it's wet, you break the curl up," says Reyman, pointing at a couple of strands are going in different directions on my head. "The curl wants to come together, so if you want your curl to ringlet and be controlled together, leave it alone. The more you leave it alone the better. I understand it gets dreaded, but with coarser curly hair, if you don't shampoo it so much and condition it more, you should be able to get your fingers through it. So make sure to get enough of the right products there, use your fingers to comb your hair, don't use combs." In this case, same rule goes for fine curly hair: Try to avoid combing if you can, and comb as seldom as possible if you have to.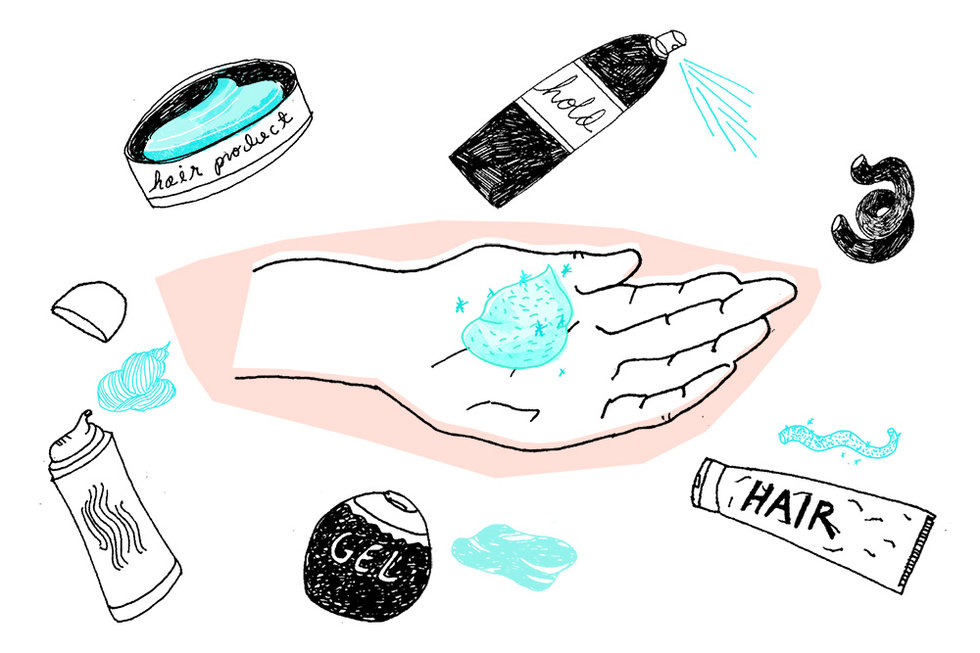 Product
Throughout our conversation, Reyman repeatedly told me that when someone has curly hair, the products they use are all that matter. When asked to expand on that, he said, "Coarser curly hair needs a combination of hold products and oil products. A lot of brands come up with curly-solutions series and I think they are not for everyone. What makes things successful is when we start to customize and start to understand what our needs are," he responds. "So for coarser curly hair, a light oil is going to shrink the hair down a little bit, and a light hold (like a light gel) is going to help set it. The nice thing is every product you put in changes your curl pull, so if you put in a light oil, another oil, and a hold, you'll get one curly result, if you add in a different product, then you'll get a different curl result. Which is why I say your curl pattern is based on the products you put in."
To get the best out of your fine curls, feel free to skip heavier oils like argan or coconut. "For fine curls, it should be very minimal oil if any. They live in a light-hold world, because oils just make their hair oily and creams make their hair flatter," Reyman says. "We just want to set it and hold it, not making it stiff. So, when you're trying to manage frizz, it is always controlled by either hold and oil, or just hold—and people with fine hair should always stick with hold."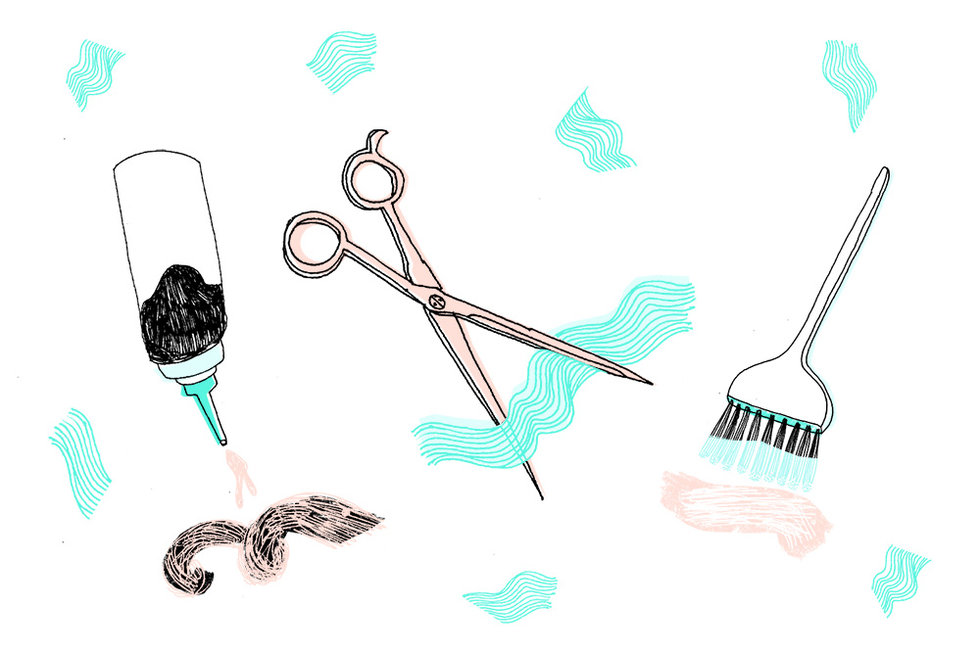 Cutting It
We've all left various hairstylists' chairs knowing things will never be the same again. If it's any consolation, it's easier to disguise a hideous haircut when you have curly hair (because, let's be honest, it's like every, single jungle creature from Jumanji has walked over your head as soon as you start to dry up.) But in the long run it can get really ugly, so it's important to know what to expect from a good haircut. "All hair is three things: length, density and texture," says Reyman. "A lot of hairdressers don't know how to manage density. I think finding a hairdresser that understands length and density as two separate subjects is the first step. And also texture—I can give you a great haircut, but if you don't manage your texture, you'll have a big, fuzzy mess. Texture is always managed by tools and techniques. Have the right tool, the right technique, and you can get the right result." 
So you think you've got the right haircut? That is, until your hair grows into an even bigger blob in less than two weeks—which mine has, so. many. times. "A good haircut grows from the inside out. If I just cut the outside, then the outside grows, and that grow out takes five to six weeks," informs Reyman. "If we just cut the outside, then you have a big clump that's hard to manage, that's why you need a haircut on the inside and the outside. The outside is length, the inside is density."