On Eliot Sumner's debut solo album, Information, there is a song called "I Followed You Home." "I guess I never really knew/The lengths that I would go for you/Is it dangerous if I follow you back home?" the musician sings in a brooding alto. This might well be the most sinister stalker song since The Police's "Every Breath You Take," and that's not exactly a coincidence: Sting, that band's vocalist, bassist, and principal songwriter, is Sumner's father.
"I've always felt comfortable writing stalker songs," says Sumner. "I like to write from a dark place. Happy songs, for me, are two-dimensional. Darker ones have greater depth." Consequently, Sumner's love songs don't sound like other people's love songs: "The subject of love, for me, is all about obsession. It's not about feeling happy and nice, it's about feeling physically sick. I can't do anything when I'm in love. It's a terrible feeling."
Click through the gallery to read the rest of our feature on Eliot Sumner from the December/January 2016 issue of NYLON.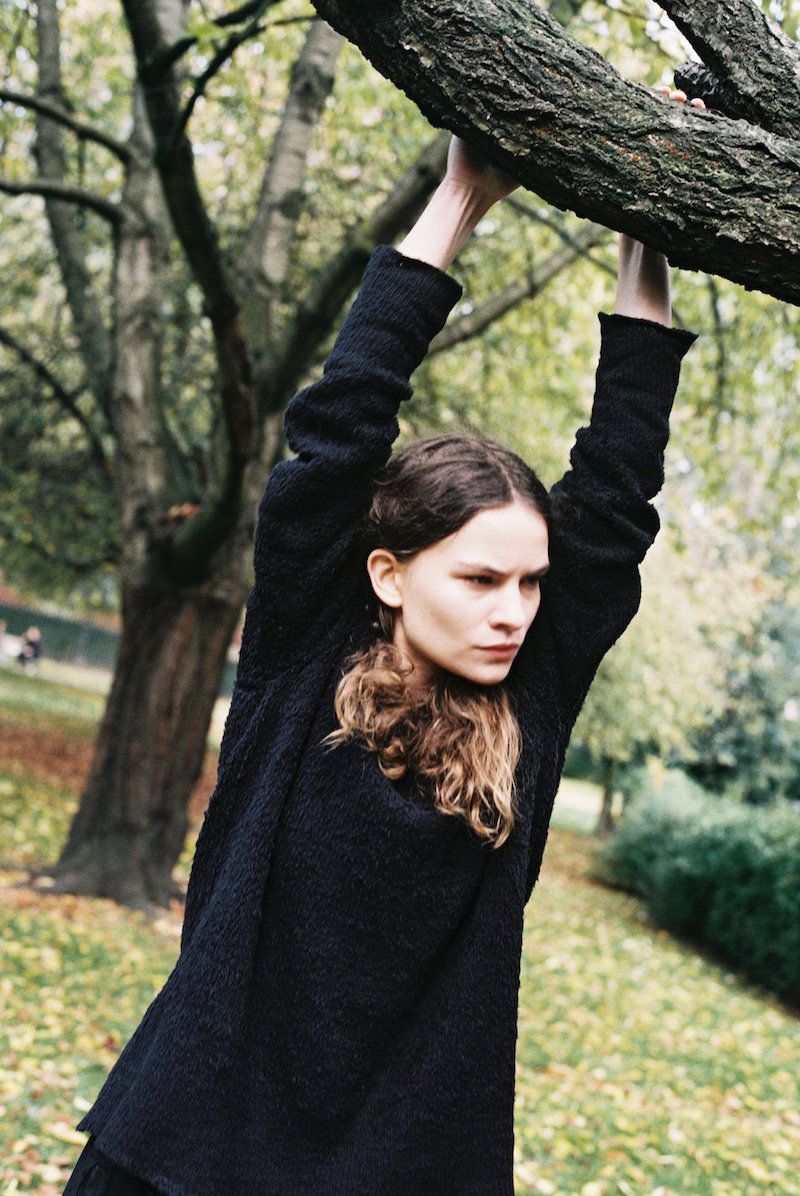 Photographed by Francesa Jane Allen.
We are in Knightsbridge, one of London's wealthiest neighborhoods, where Sumner spends at least half the year (the musician also lives in Brooklyn). Specifically, we are in Sumner's local pub, the Nag's Head. "I write a lot of songs in here, especially after a few of these," the singer says, holding up a pint.
The offspring of famous people—Sumner's mother is the film producer Trudie Styler—often struggle to make their own mark in life, but Sumner, now 25, appears to have found a voice. Five years ago, the singer was making music under the name I Blame Coco. There was an album, but it didn't sell well, and the very mention of it today causes a wince. "Oh," Sumner says. "Um. I don't like to dwell on that period too much, to be honest. I was too young, I didn't know what I wanted. So I think I systematically sabotaged my career. I just wasn't into it. I was unhappy."
Sumner's more upbeat these days, despite the appealingly moody and pensive aura. This could be due to the fact that Information is a terrific record, full of angular pop songs drenched in analog synthesizers and crisp melodies reminiscent of the 1980s. "Dead Arms & Dead Legs" is haunted by New Order; Annie Lennox could have sung "What Good Could Ever Come of This." On "Let My Love Lie on Your Life," Sumner sounds so much like Sting, it's eerie. What knits everything together is Sumner's perpetual frown, both literal and figurative. The musician does alienation very well, and not just in song. In the flesh, Sumner is shy and surly, with skin pale, and unbrushed hair. The artist finds fashion "terrifying" —despite having a model for a girlfriend (Sumner won't tell me her name, but they've been together for two years)—and dresses only in black. Today the musician's in a shapeless jumper, which peels back to reveal a faded black Kenny G shirt. "I fucking love this T-shirt," Sumner says, beaming. "It's so comfortable." The musician's long johns, meanwhile, are not of the drugstore variety, but rather Boris Bidjan Saberi. They retail for $400 a pair (so maybe Sumner's not that terrified of fashion).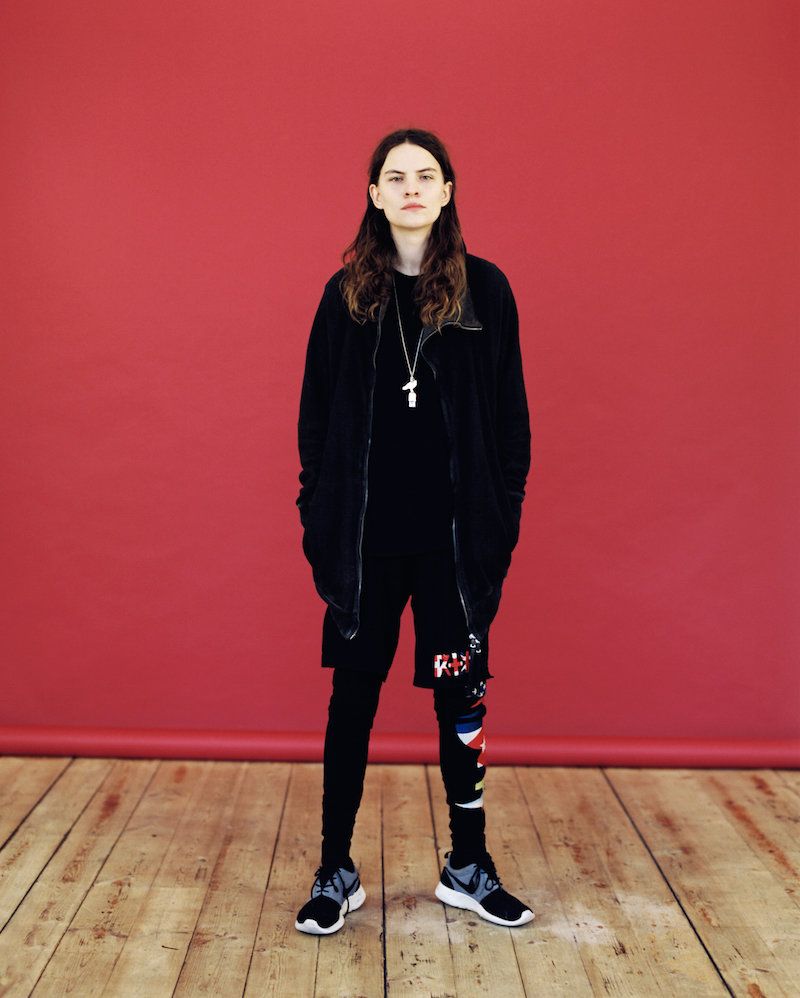 Photographed by Francesca Jane Allen.
While growing up, Sumner struggled to govern moods and their unpredictable swings. The artist was less content at school than when roaming the family's woodland estate. "I'm just so happy to have music in my life now, because I can channel all those feelings into something positive and creative," Sumner says. The artist has a lot of family support, "particularly from my mum," but it's abundantly clear that Sumner wants to assert a unique identity, and nobody else's. In other words, the less said about Sting, the better.
"For me, music is an art. It should be real, and it should be true," Sumner says and drains a pint with satisfaction. "Everything else is just bullshit, right?"