We may be a month and a half into spring at this point, but the weather hasn't acted accordingly until just recently. Baring my legs for the first few 70-degree days has proven to be a challenge, as winter's chill was pretty rough on my skin this time around.
In a desperate attempt to get my legs mini-skirt ready as quickly as possible, I tried Frank Body's Body Scrub—and it pretty much changed my life. This stuff is actual magic. 
Comprised of an all-natural mixture of ground coffee beans, almond oil, salt, and brown sugar, this powerful potion sloughs away dead skin without being too rough. After just the first use, my skin was left silky smooth, soft, and glowing, with a light, moisturizing sheen left over to soak into my skin—not the overly oily residue that most scrubs leave behind. The brand claims the scrub reduces cellulite, and (while it may be all in my head), my legs really do feel more smooth and toned after using.
The scrub also helps improve other skin conditions, such as eczema, psoriasis, acne, scarring, and stretch marks, making it a truly life-saving (okay, maybe that's a bit extreme) product. While your shower or tub will need a bit of a rinse down afterward, I promise, it's totally worth it.
A regular-sized pouch will cost you $14.95, but later this month, the Grind High Club is launching—meaning you'll be able to purchase a pack of four travel-sized pouches in each scent (Original, Coconut, Cacao, and Peppermint) for $22.95. That's quite the steal, and the other scents are divine. As I've now become a devoted Frank fan and have tried them all, I'd have to say the standout scent would have to be Cacao. It basically smells like you're rubbing a delightful mix of coffee and chocolate cake all over your body, and, I mean, who wouldn't be into that?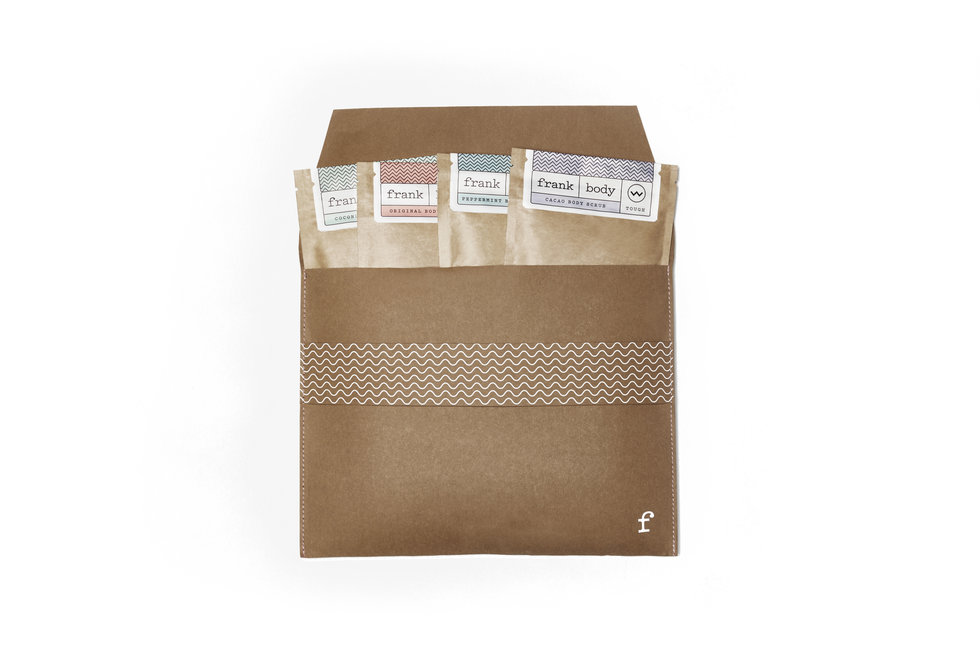 Photo courtesy of Frank Body