Kendall Jenner—while freeing the nipple—appears in the 10th-anniversary issue of U.K.'s Love magazine. The publication posted an excerpt from Jenner's interview in which she says: "Since the beginning we've been super selective about what shows I would do. I was never one of those girls who would do like 30 shows a season or whatever the fuck those girls do. More power to 'em."
In the days since Love posted the quote, a number of models have called out Jenner for her dismissive comment. Model Daria Strokous wrote on her Instagram story: "'…whatever the fuck those girls do' is do their very best to make their way up AND try to make some money so that they can provide for themselves and their families." She added: "Oh, and it's 70 shows a season by the way and we all are fucking proud of every single one of the girls that did it."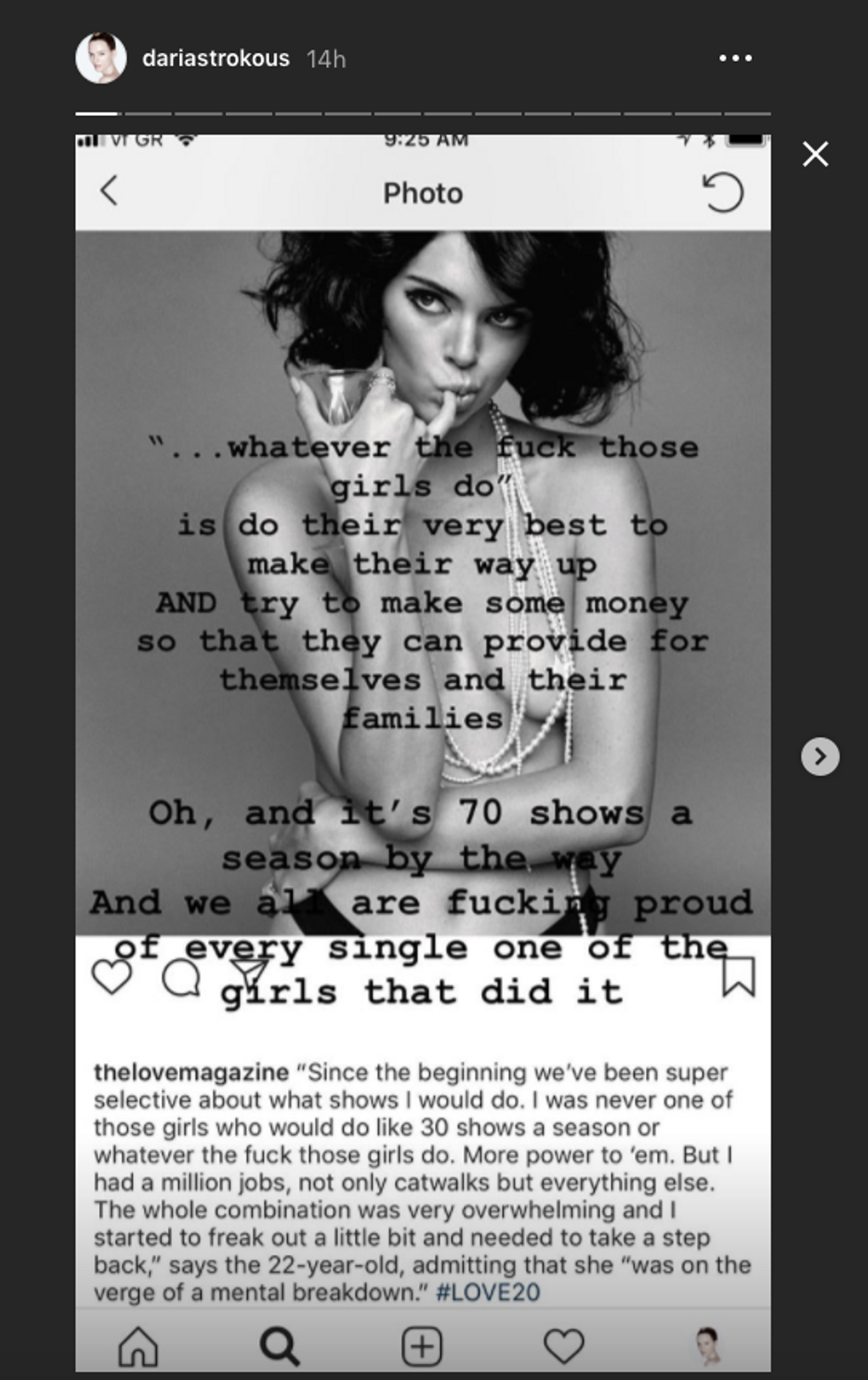 According to W magazine, model Sarah Brannon pointed out that not everyone is afforded the same level of privilege as Jenner, and most make a lot less than her for the same jobs. Peyton Knight posted an Instagram story noting that it's one thing when you're selective because you want to curate an image, and another when you act like you're better than someone else so you only choose to do certain projects.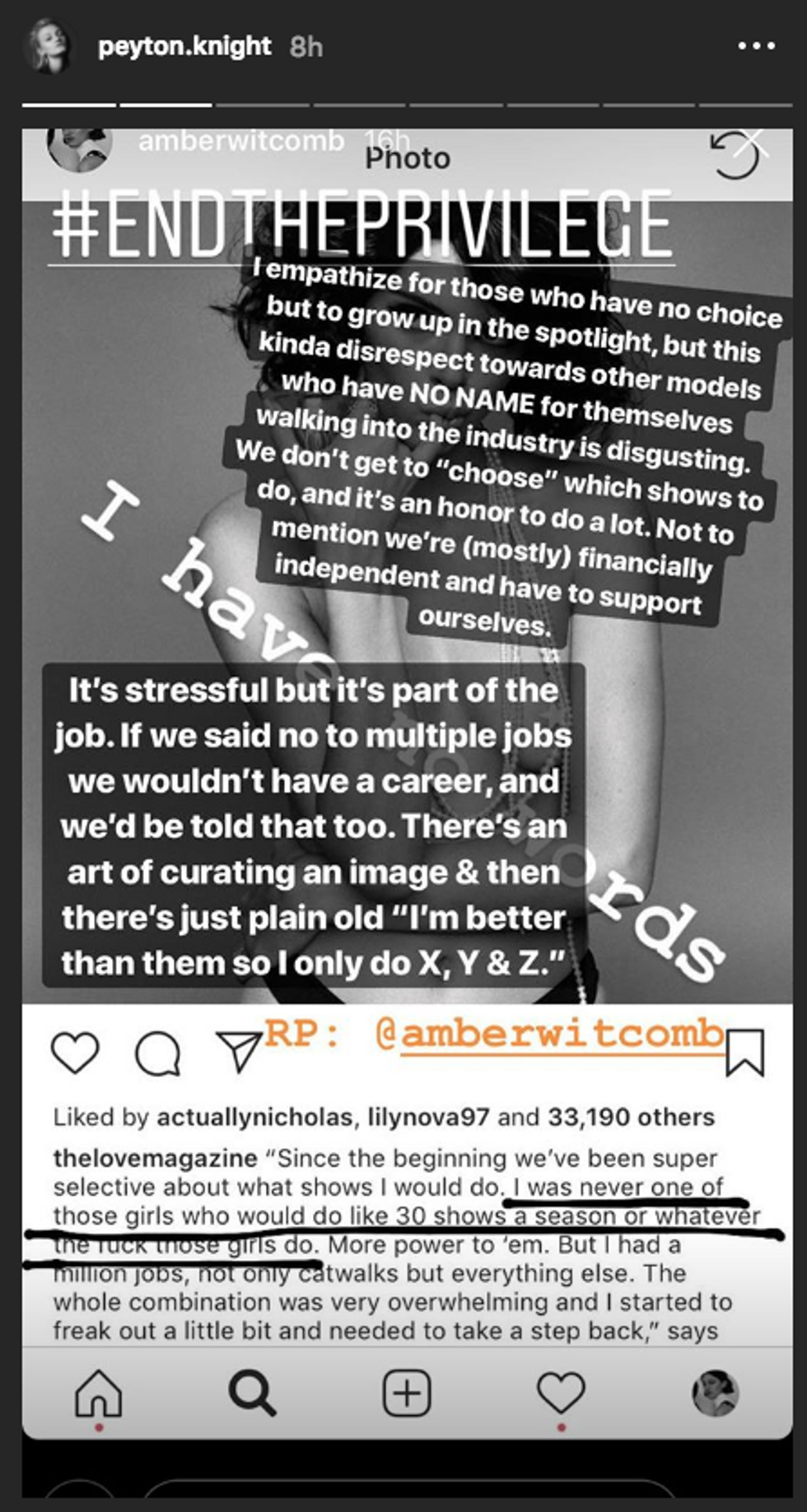 Teddy Quinlivan, who called herself lucky because she's a white, passable trans woman who doesn't have a family relying on her, also pointed out that not everyone is as fortunate. "Models don't just come from Calabasas… they come from Somalia, the Siberian tundra, a rural village in China, a trailer park in Tennessee," she wrote. Quinlivan continued by saying that, as models, they should be lifting each other up. "Making disparaging comments about your peers doesn't lead to growth or unity which our regulation-less industry desperately needs…" she concluded.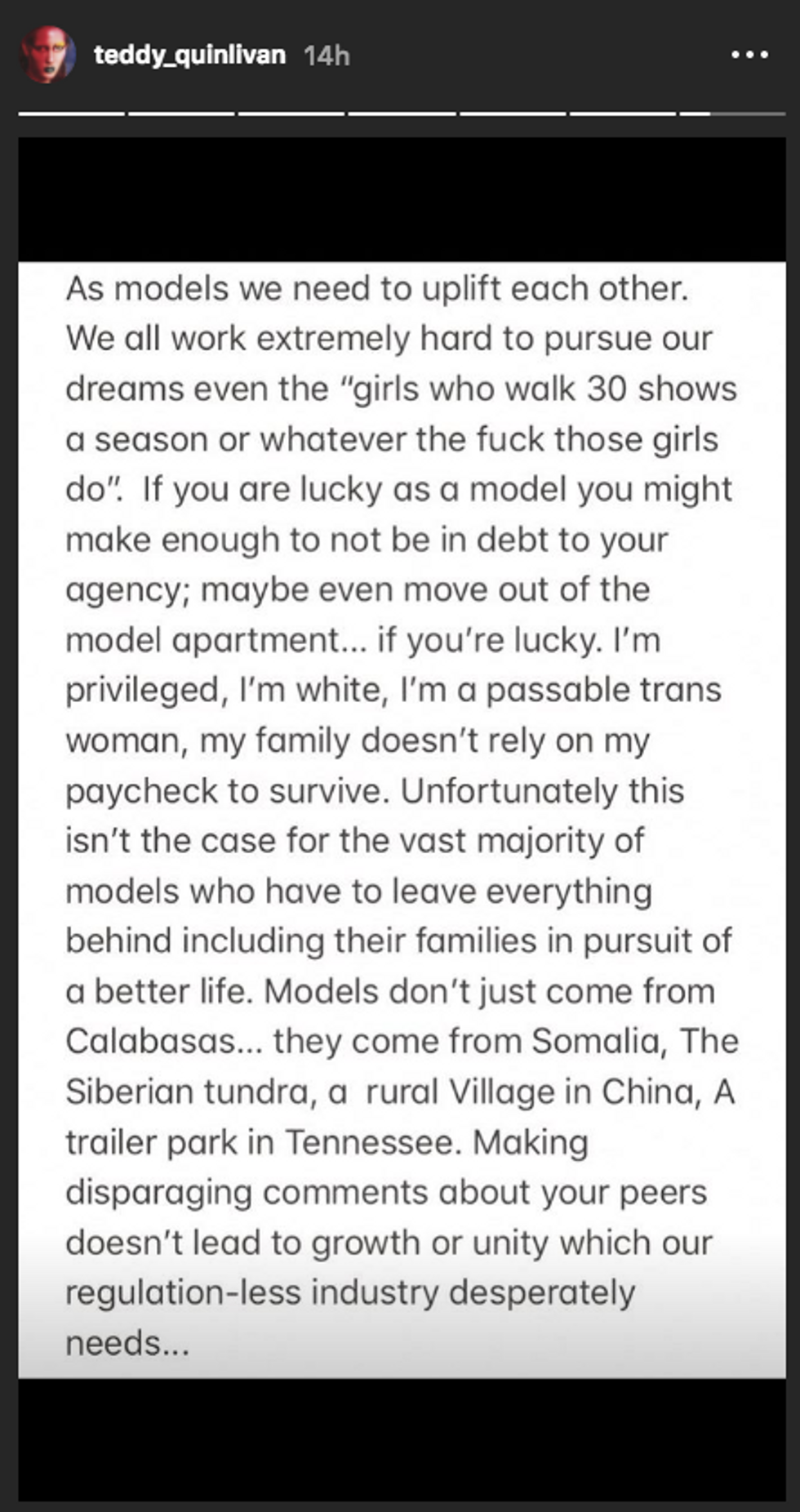 Jenner has yet to respond to the backlash.