Charcoal has been having quite a moment in the beauty and wellness industry in recent years, whether in the form of pore-cleansing (and extremely satisfying) peel-off masks or drinkable, detoxifying infused juices. Now, M.A.C is gearing up to jump on the charcoal bandwagon with its upcoming launch, the Mineralize Total Detox Collection.
Just in time for our January 1 hangovers, the brand is coming out with two new charcoal skin-care products, that are joining its already existing Mineralize Volcanic Ash Exfoliator, to breathe life back into our skin. First, we have the Mineralized Charged Water Charcoal Spray, a charcoal-infused facial spritz, and second, the brand is launching its very own version of the medicine cabinet staple, the charcoal face mask. The Mineralize Reset & Revive Charcoal Mask will, according to M.A.C global senior artist Dominic Skinner, "draw all the crap out of your skin." Sounds good to us.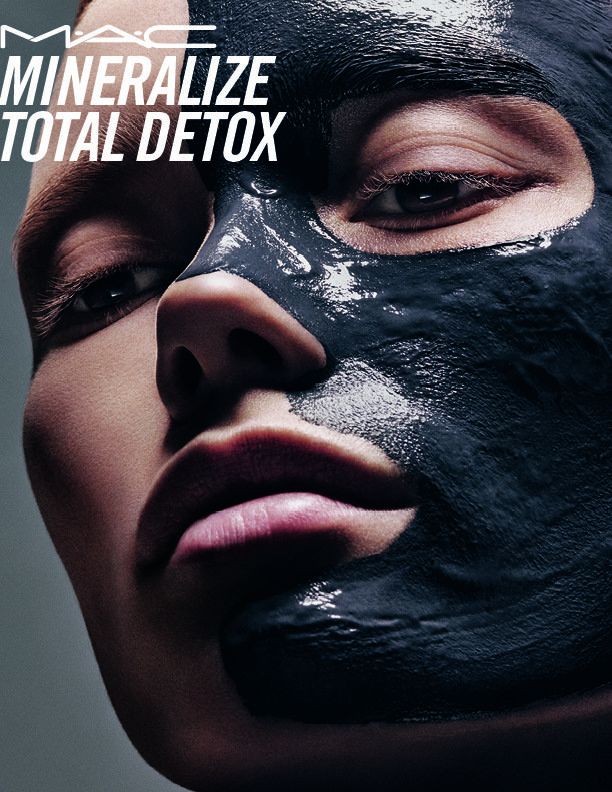 The expected result? A clear and glowy complexion, a true winter rarity.
Mark your calendars, as the spray and mask are hitting virtual beauty shelves and select M.A.C stores on December 26. Below, take a closer look at the full collection.
M.A.C, Mineralize Charged Water Charcoal Spray, $26, available 12/26/2017 at M.A.C.