The following feature appears in the May 2017 issue of NYLON. Every year, we round up the brightest rising stars in film for our Young Hollywood Issue. Get to know the actors and actresses who are set to take over the industry. To read more, click here. 
Abby Quinn made the pilgrimage from small-town USA to Hollywood with the hope of being an actor. The Bloomfield, Michigan, native was actually attending Carnegie Mellon in Pittsburgh when she decided to take a year off and move to Los Angeles. 
After sending audition tapes to casting agents on both coasts, Quinn, who was 19 at the time, decided it was time she got in the room. That gamble paid off when Gillian Robespierre cast the 21-year-old in Landline, an emotionally honest dramedy that reunited the director with her Obvious Child star Jenny Slate.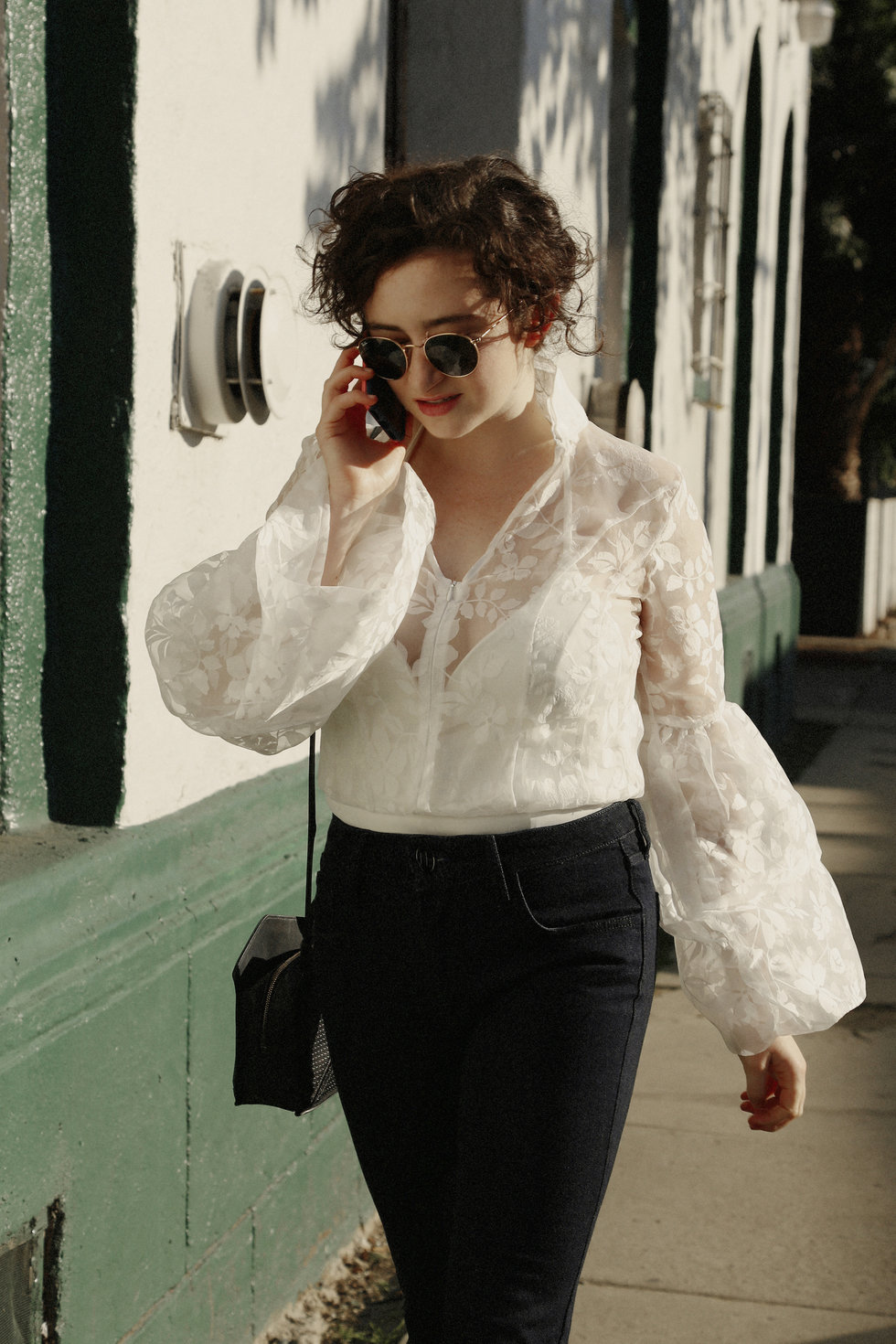 Photographed by Ellie McLean. Styled by Wilford Lenov. Top by Mango, jeans by One Denim, sunglasses by Ray-Ban, stylist's own bag.
In the '90s-set movie—which delighted audiences when it debuted at the Sundance Film Festival—Quinn and Slate play sisters who bond after discovering their father is having an affair. Quinn describes her character, a rebellious teen named Ali, as being her opposite, which makes her fully inhabited performance that much more impressive.
Dance Like Everyone's Watching: When Quinn first read the Landline script, it wasn't her sex scene that fazed her so much as one set at an after-hours rave. "I'm not a good dancer at all. I used to Irish dance, so when I try and move my arms or do anything with my face it's hard, because in Irish dancing you're just supposed to look really serious and move your legs. So Gillian was like, 'Look like you're having fun and flip your hair,' and I was just freaking out because I knew I was going to look really weird."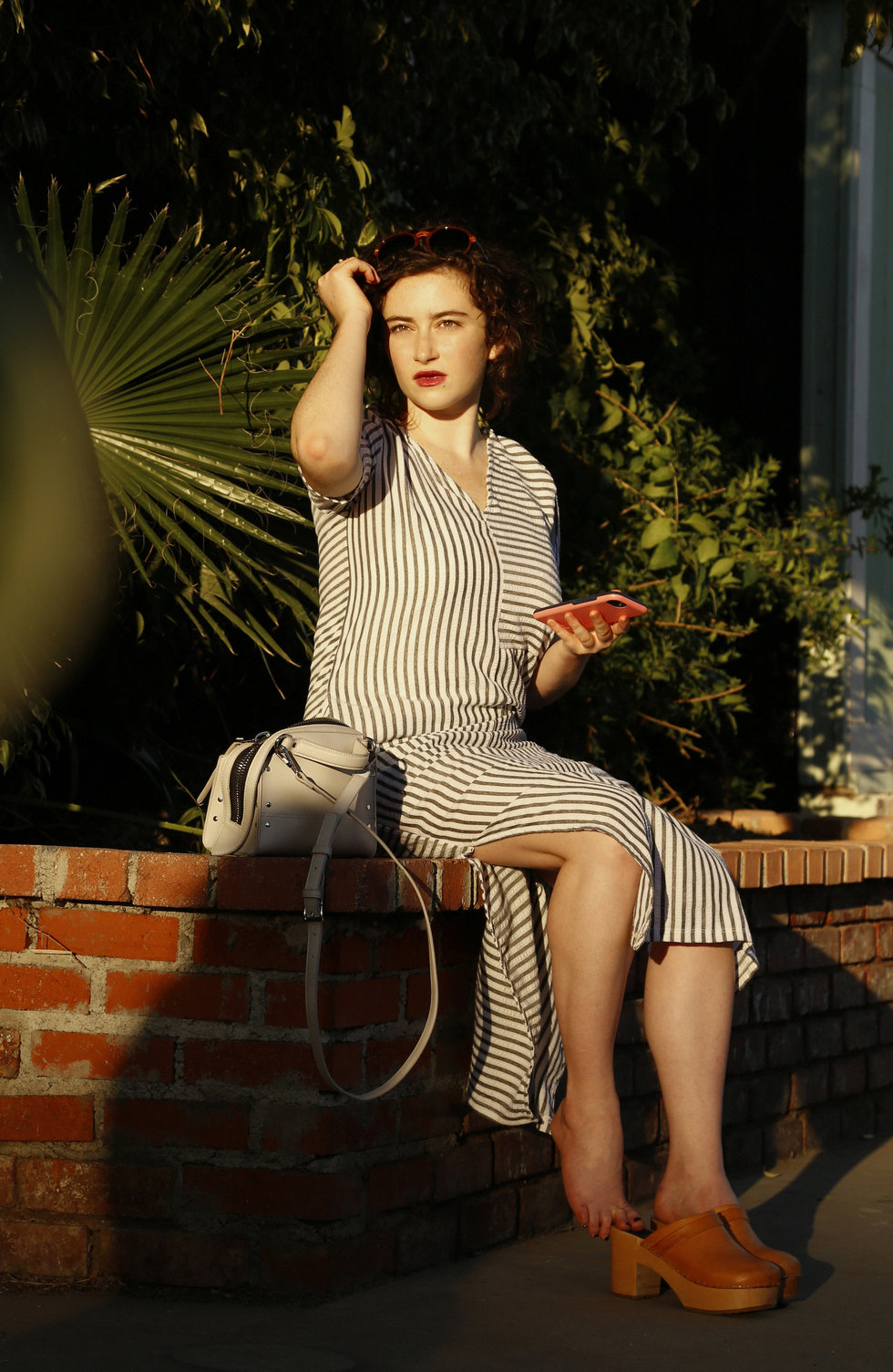 Photographed by Ellie McLean. Styled by Wilford Lenov. Dress by Ziztar, shoes and bag by Topshop, sunglasses by G-Star.
Theater Kid: Quinn saw the movie, which features her character in some compromising situations, for the first time at Sundance. "My whole family was there and they wanted me to sit next to them, but obviously I knew what was coming, and I didn't want to, so I sat a few rows in front of them. It's hard to watch it as one coherent piece, because I was thinking about what my point of view actually was when we were filming, all these cameramen and lights. It was really weird."
I Will Follow: Landline takes place in a pre-social-media world, but Quinn can barely remember what that world was like. "I was kind of obsessed with Facebook in middle school and then I got a phone when I was in seventh grade. But high school is when it took a turn with Instagram. All of a sudden it was like, 'What are you doing now and who are you with?'"