POWERS is taking their energy across the States this spring on the NYLON Music Tour with James Hersey. Since early March, Crista Ru and Mike Del Rio have been bringing their fresh take on pop, disco, and electronic music all over the East Coast. Their homecoming show at Webster Hall was one for the books, wild and drenched in neon colors. For some, it was a blur, but thankfully, POWERS has been documenting the whole tour so no memory goes unforgotten. Hey, when it's your first headlining tour ever, you've gotta capture each and every moment—especially when you're experimenting with unreleased songs off of a forthcoming debut album. (P.S. POWERS' is called Alpha, and it's due out later this year.)
Relive the first half of the tour with our exclusive tour diary below. And if you're in any of the cities below, be sure to catch POWERS and James Hersey when the NYLON Music Tour comes through. See you on the dance floor.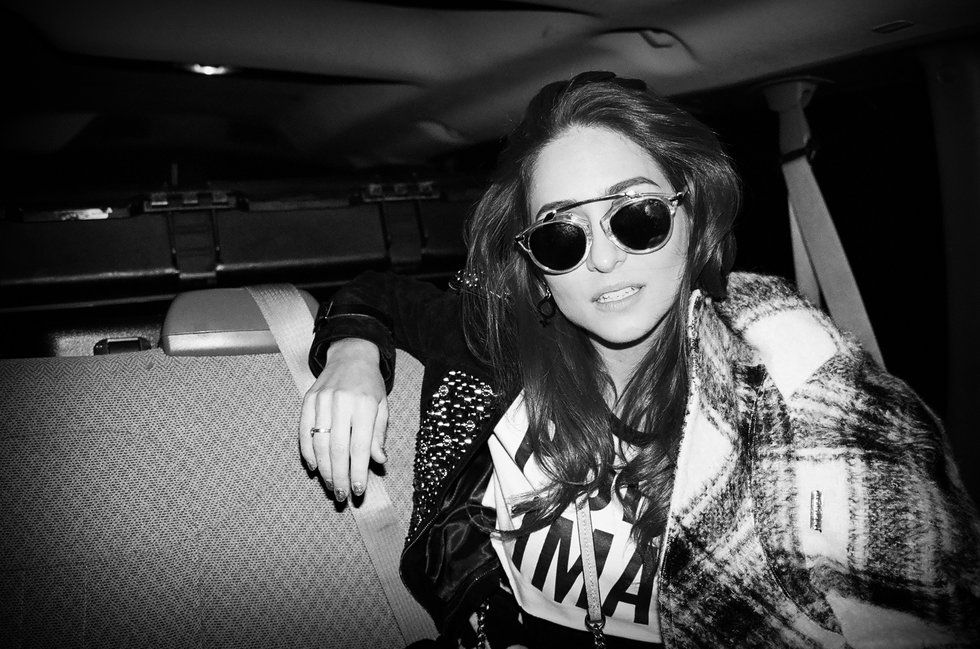 Photo by Jason Sheldon
Post-Pandora show at SXSW 2017: Crista hurt her back mid-performance and proceeded to self-medicate for the rest of the evening. This was the vibe in the van.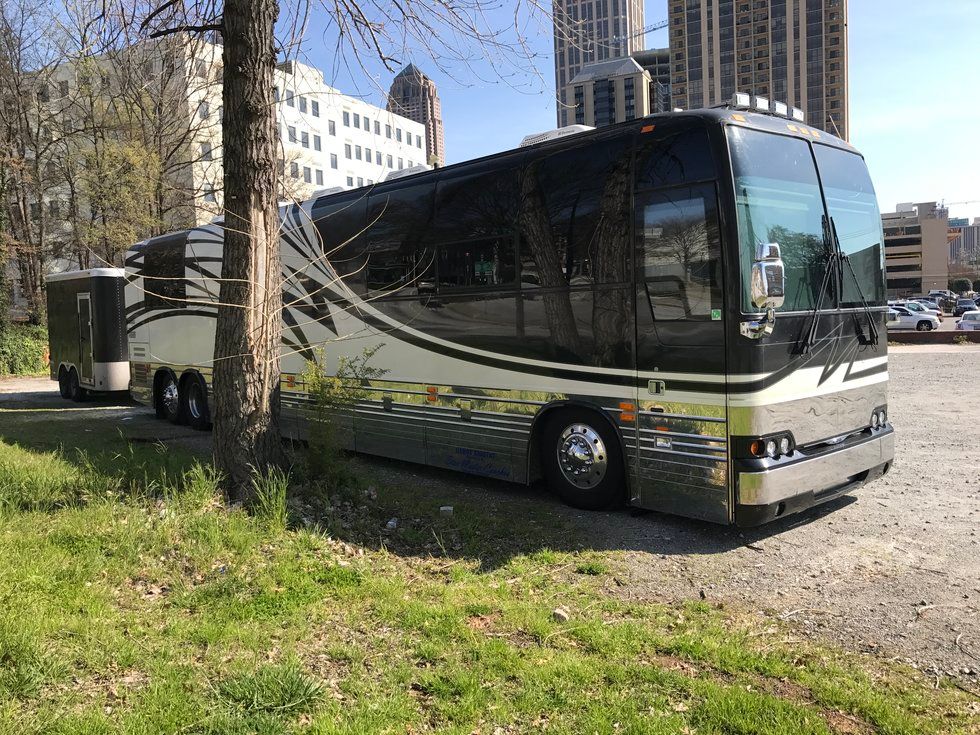 Photo by Mike Del Rio
Our dungeon on wheels. The inside design of the bus feels as though it belongs to a goth-loving Vegas magician. Regardless of its tacky black leather and bachelor party lighting, we still happily call it home.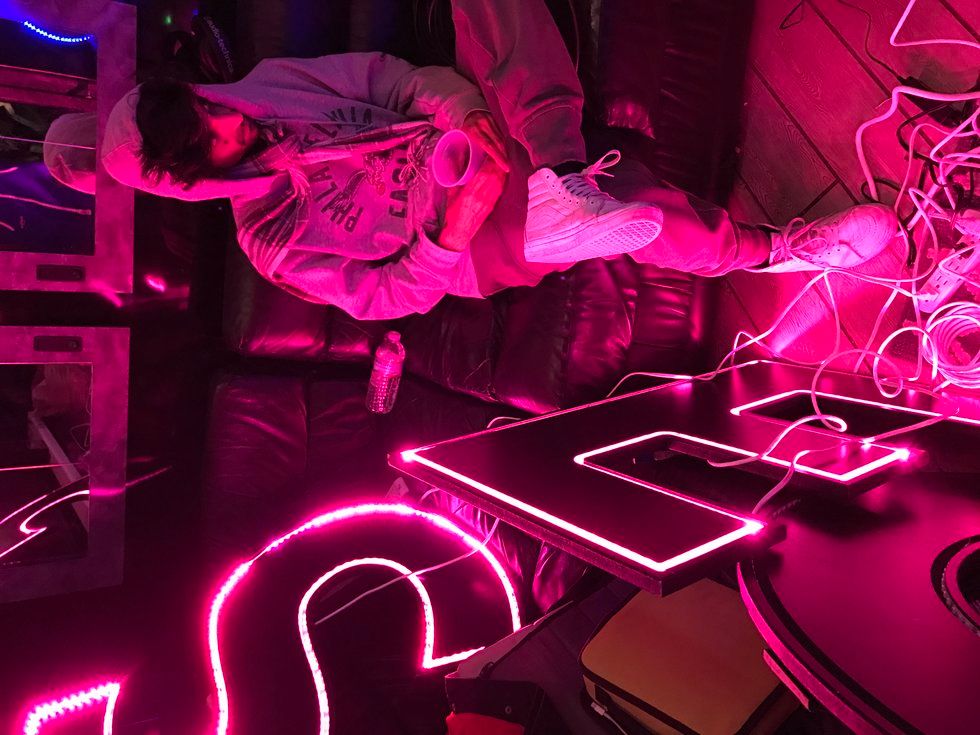 Photo by Mike Del Rio
Our incredible drummer and MD Sarab Singh programming our new lighting rig. No one will ever know the odyssey it has been getting these things to function. God bless this man and our tour manager, Luke.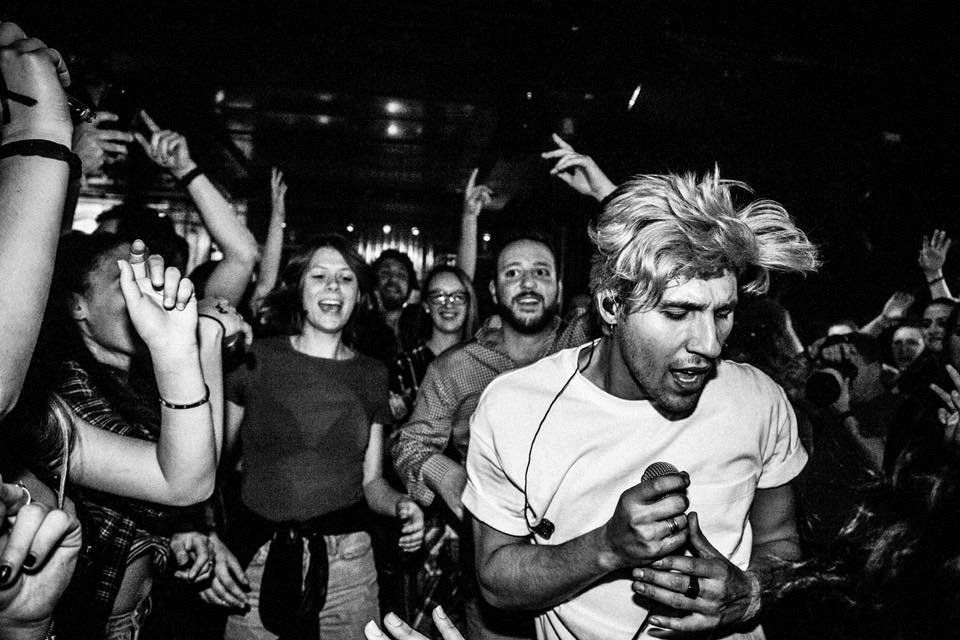 Photo by Matt Licari
The Webster Hall homecoming show in NYC on March 23. The energy was so special in that room.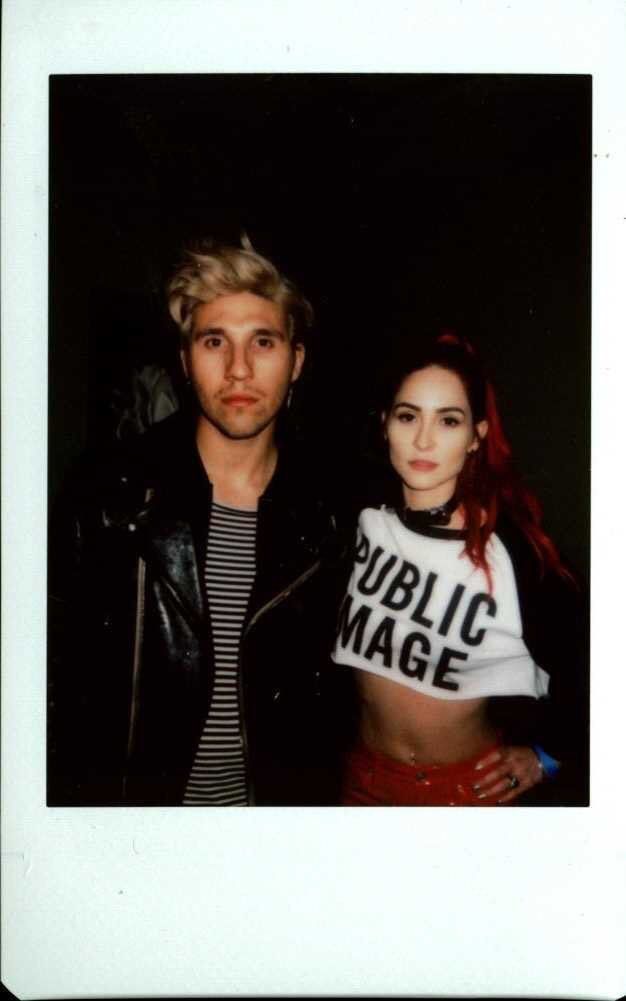 Photo by Semaj Bludson
Backstage in NYC.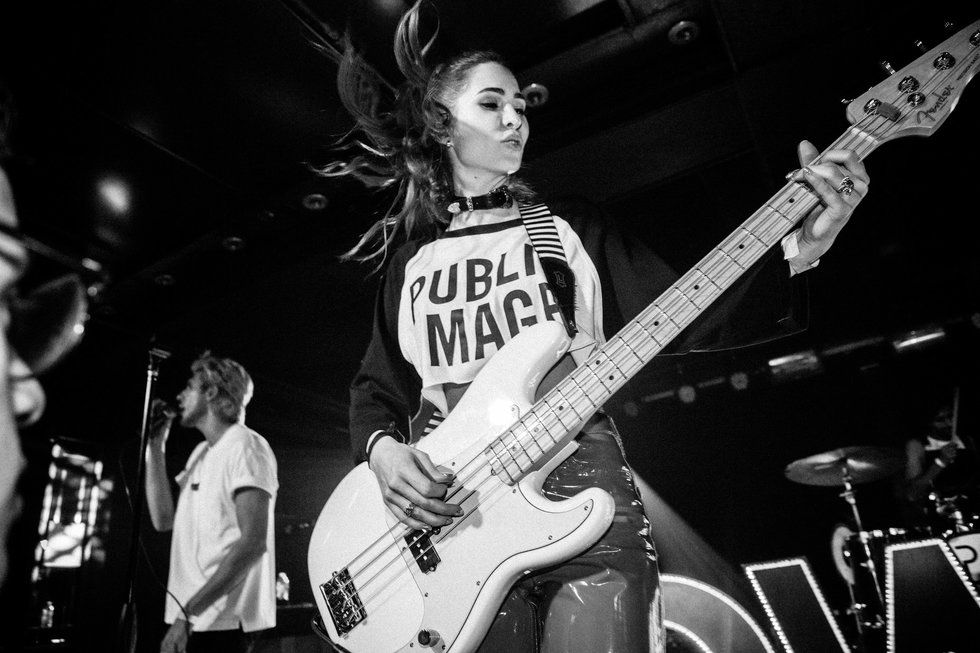 Photo by Matt Licari
New York, March 23, 2017.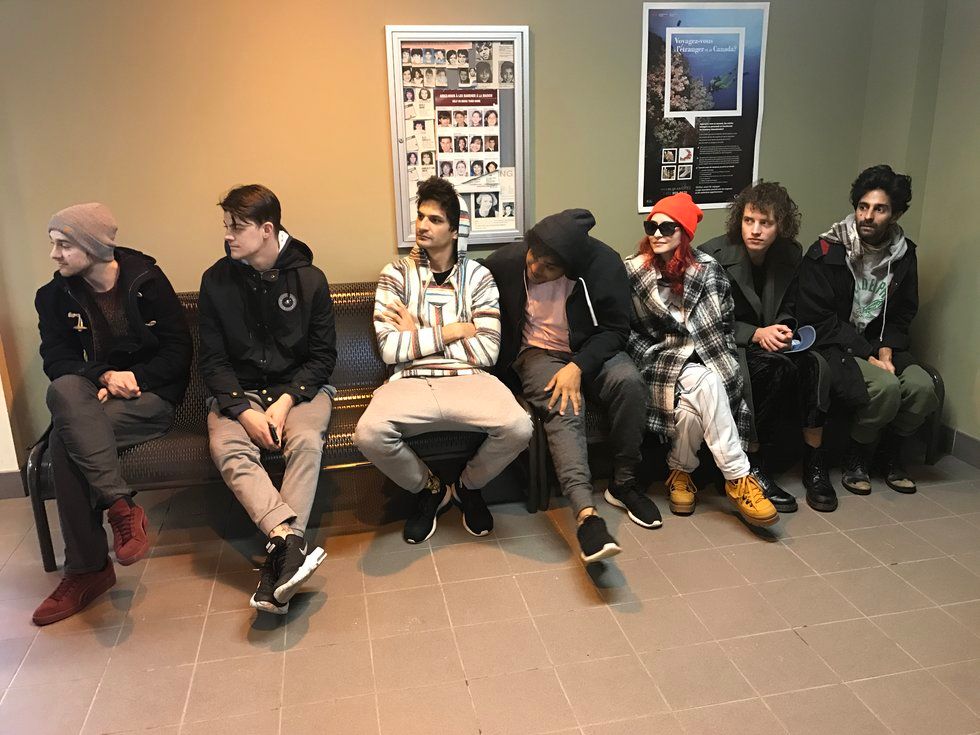 Photo by Mike Del Rio
The usual suspects, pulled over at the Canadian border.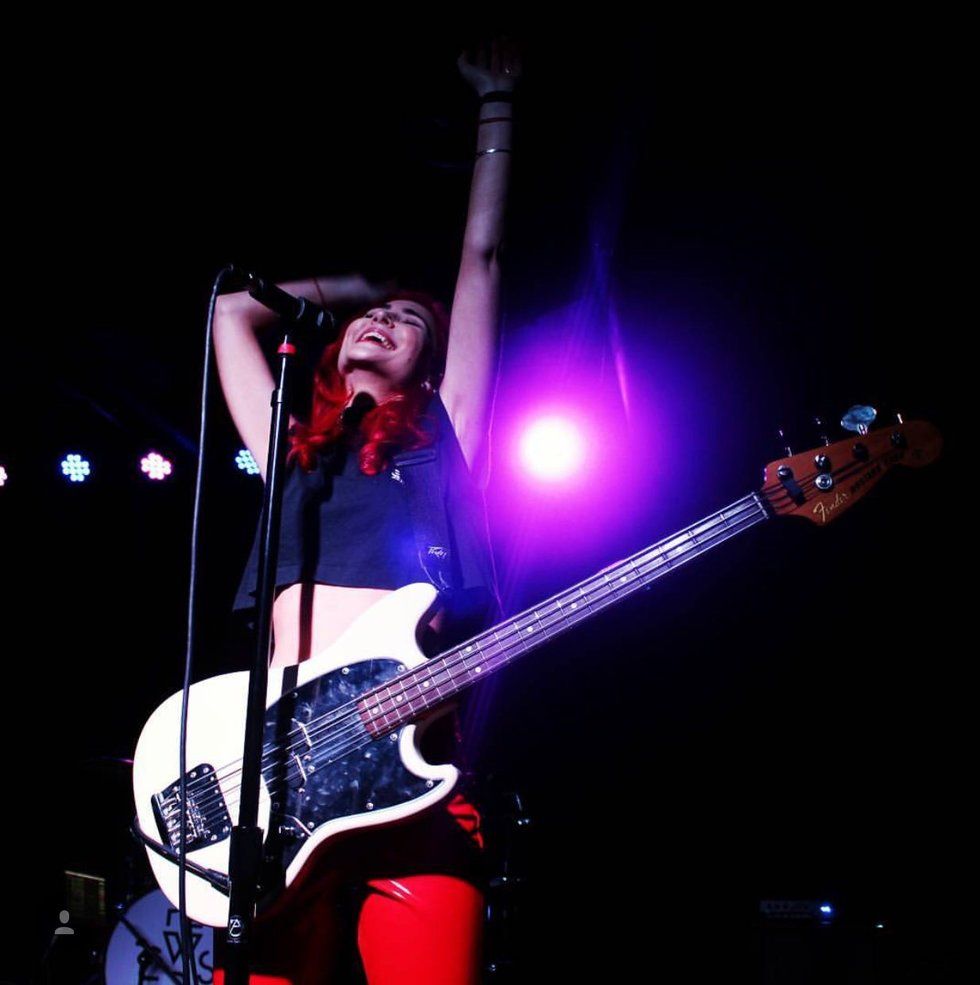 Photo courtesy of POWERS
Atlanta, day one.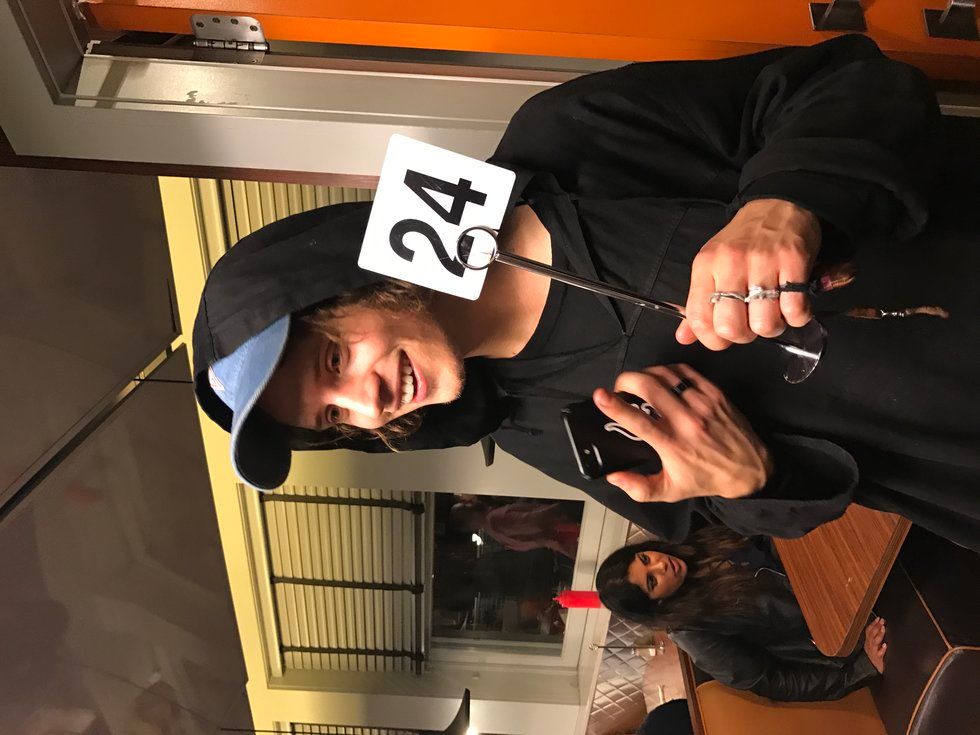 Photo courtesy of POWERS
Philadelphia: Nick Leng's 24th birthday on March 24 while being 24th in line for his first cheesesteak. How glorious the universe works.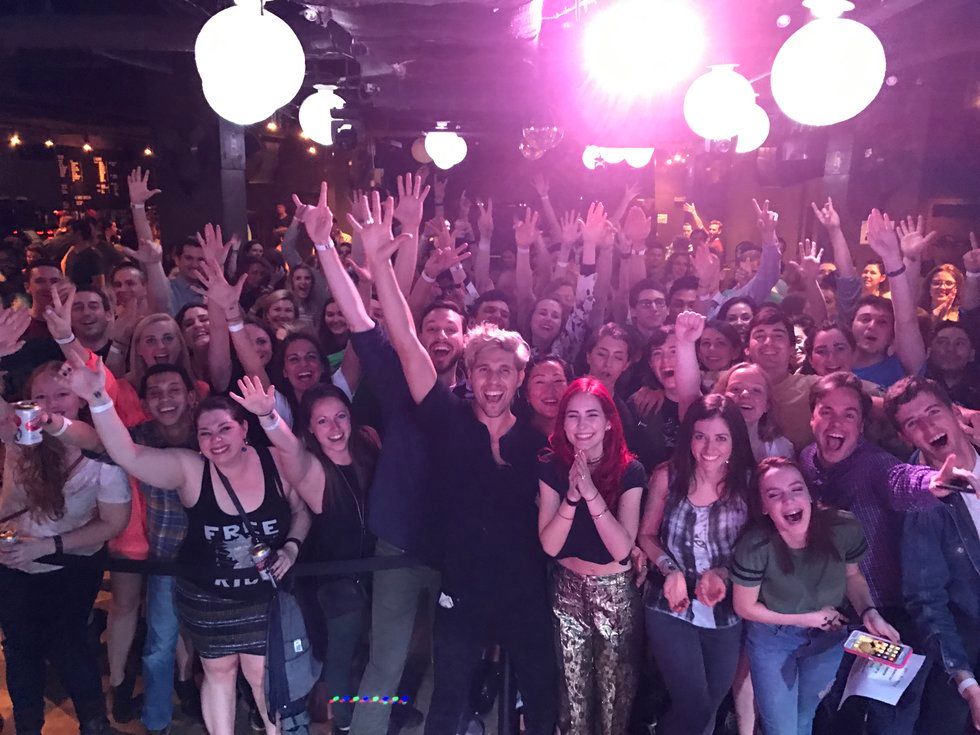 Photo courtesy of POWERS
D.C.: Post-show love shot. Grateful for this night.