Like all good things, the NYLON Music Tour with POWERS and James Hersey has come to its end. For the past month or so, the musicians have been adventuring up and down the coasts, through the midwest and Canada, bringing technicolor fun and feel-good vibes to each and every stop. (Some alien friends may or may not have tagged along.)
In their last tour diary, POWERS brings us behind the scenes, into their off days and quiet moments between the frenzy of their show. It's intimate and, like their performances, an absolute thrill. It's pretty special to see the effect something you've poured your heart into has on strangers—humbling, even. Luckily, this is just the beginning for POWERS. Their debut album, Alpha, is due out this year. With singles as infectious and groovy as "Heavy," you know you're in for a truly sonic treat. Until then, relive their first headlining tour below. Thanks for having us.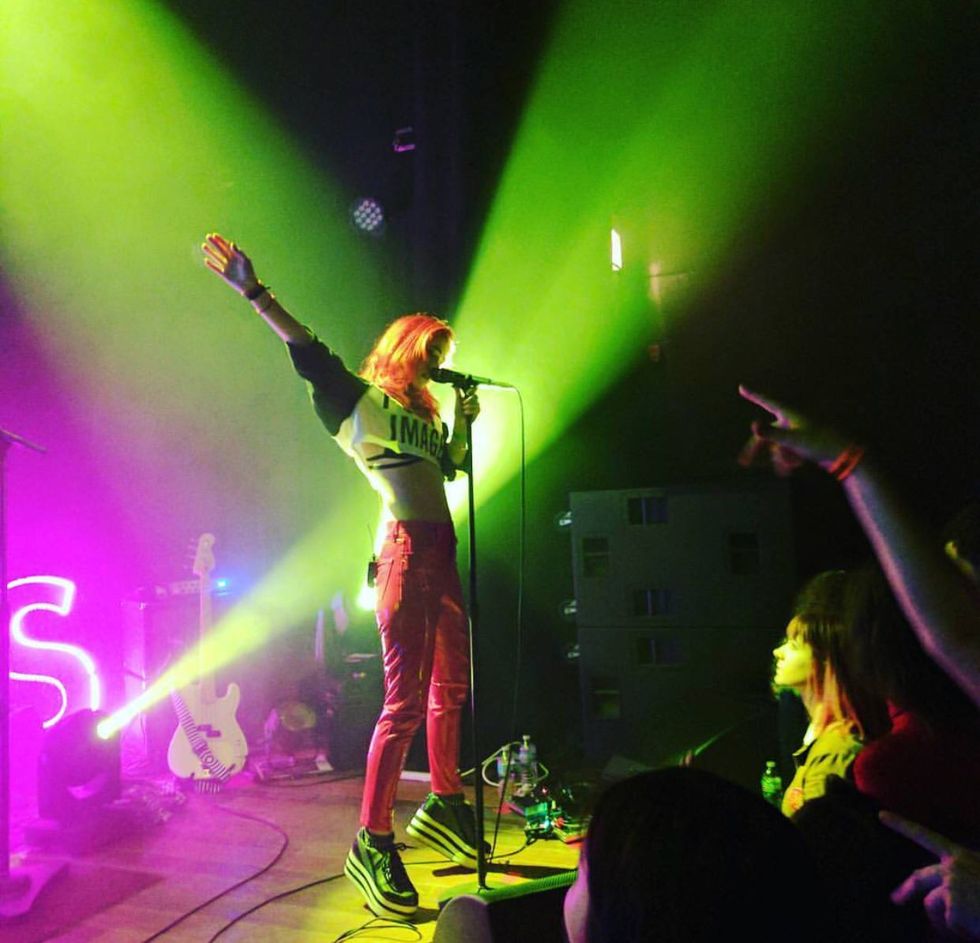 Photo by Daniel Jay
Lincoln Hall, Chicago: Getting lost in the moment.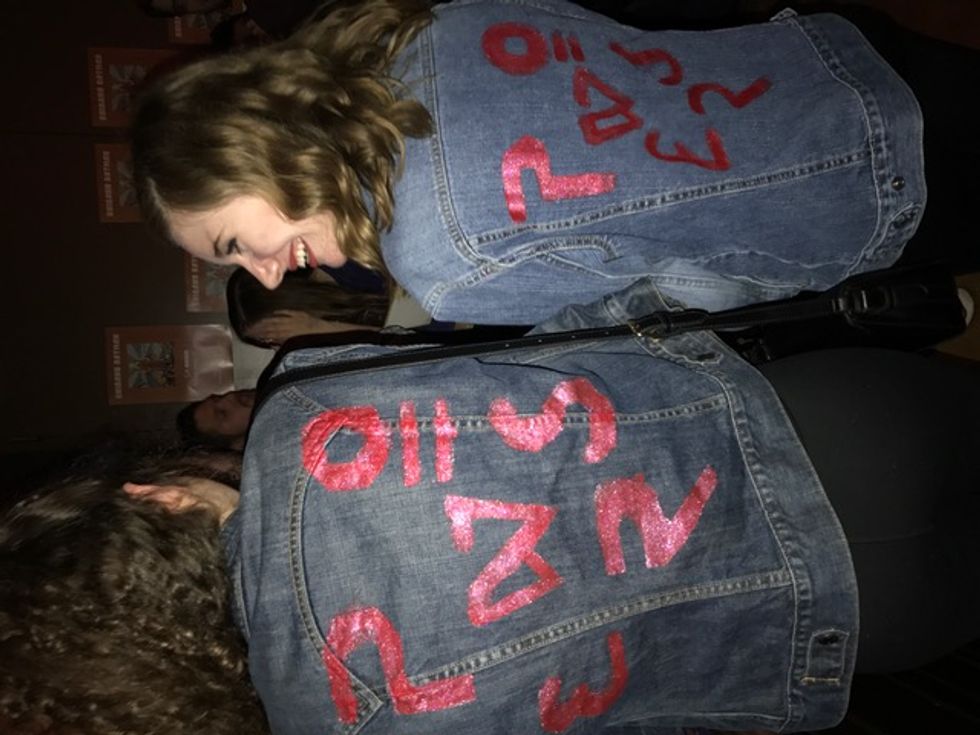 Photo courtesy of POWERS
Lincoln Hall, Chicago: Liv and Mace with their handmade jackets. Ever since we put out the visual for "Legendary," of us in the "POWERS" jackets, fans have been making their own. It's so awesome to see how people do it.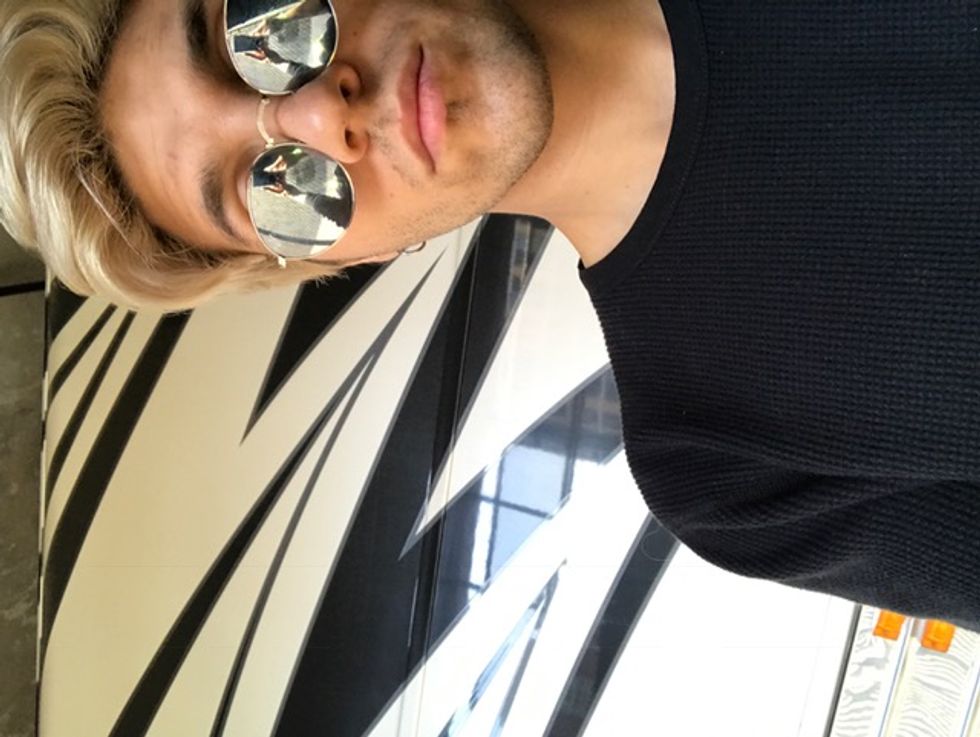 Photo courtesy of POWERS
7th Street Entry, Minneapolis: Mike enjoying a little peace and quiet in the garage behind the venue before sound check.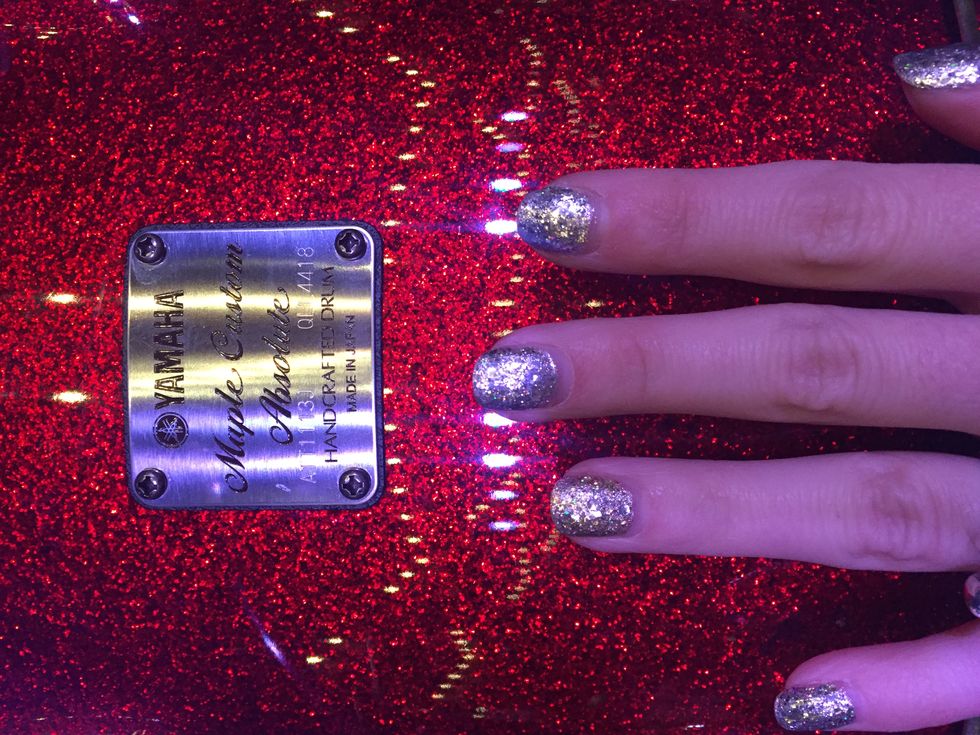 Photo courtesy of POWERS
Adelaide Hall, Toronto: Halfway through the tour, we realized that Sarab [Singh]'s drum kit and Crista [Ru]'s nails were supposed to be friends.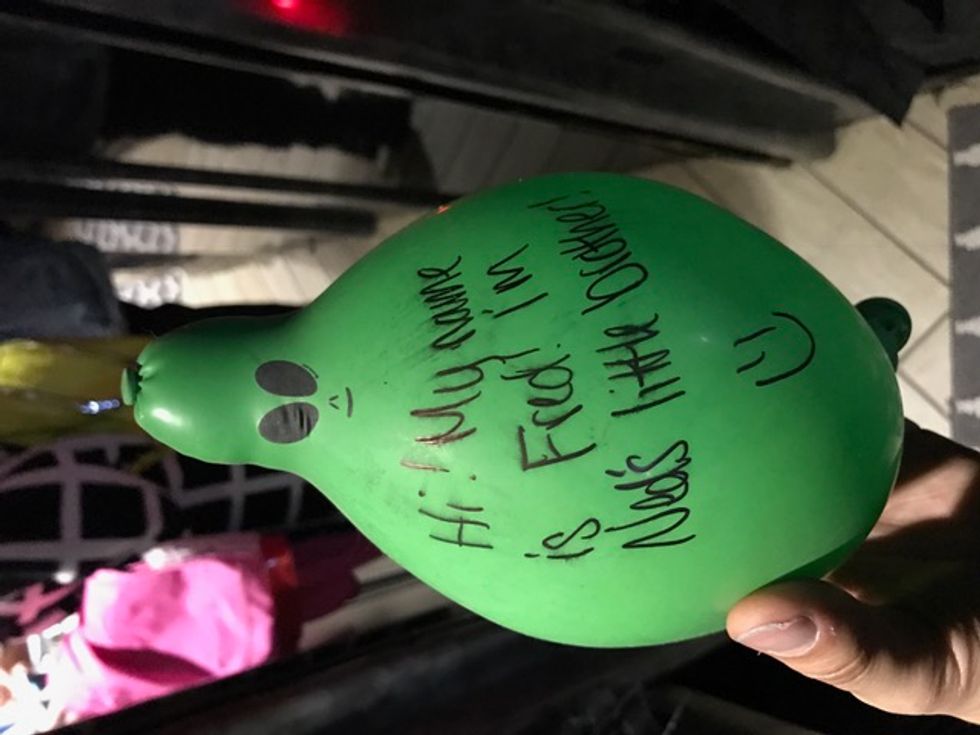 Photo courtesy of POWERS
Hey, tour mascot Fred! Back when we were on the DNCE tour, we had met Brit and Ona in New York, who had given us a big blow-up alien because they found out we were into aliens. We named him Ned, and he went on to became the mascot for that tour. This time around, they gave us a bunch of little aliens, along with this one, who ended up staying with us for the entire tour.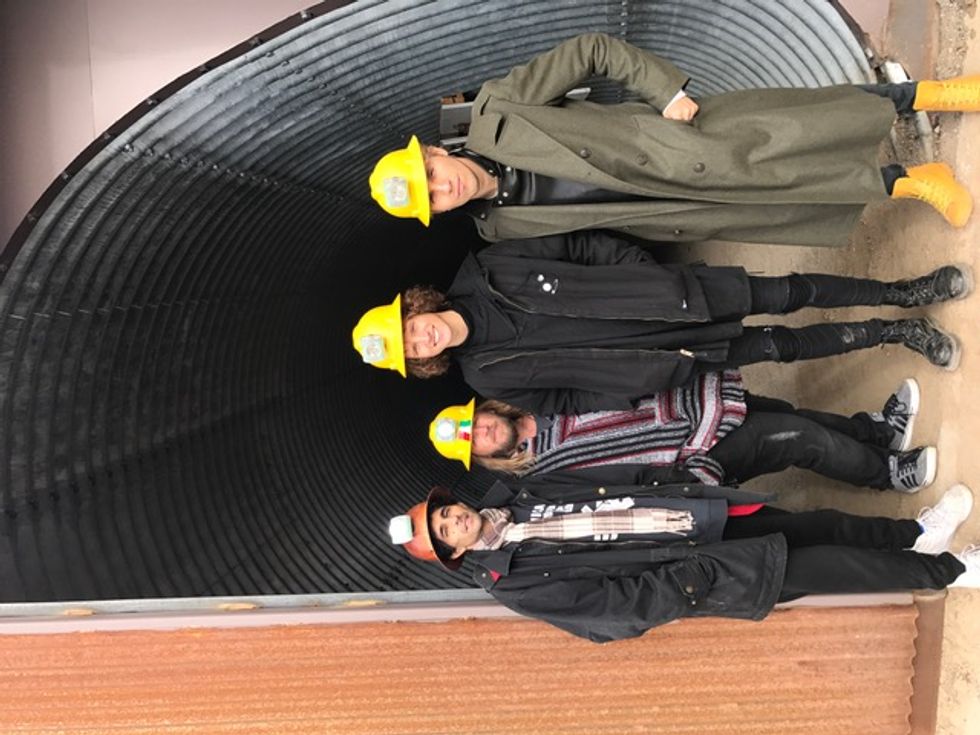 Photo courtesy of POWERS
Butte, Michigan: Sarab, Luke, Nick Leng, and Mike [Del Rio] after going on a tour of a coal mine in Butte. There might have been a logical reason for us stopping here on our day off, but I think the main reason our tour manager [Luke] arranged for it is because he knew that we would be making butt jokes all day. (He was right.)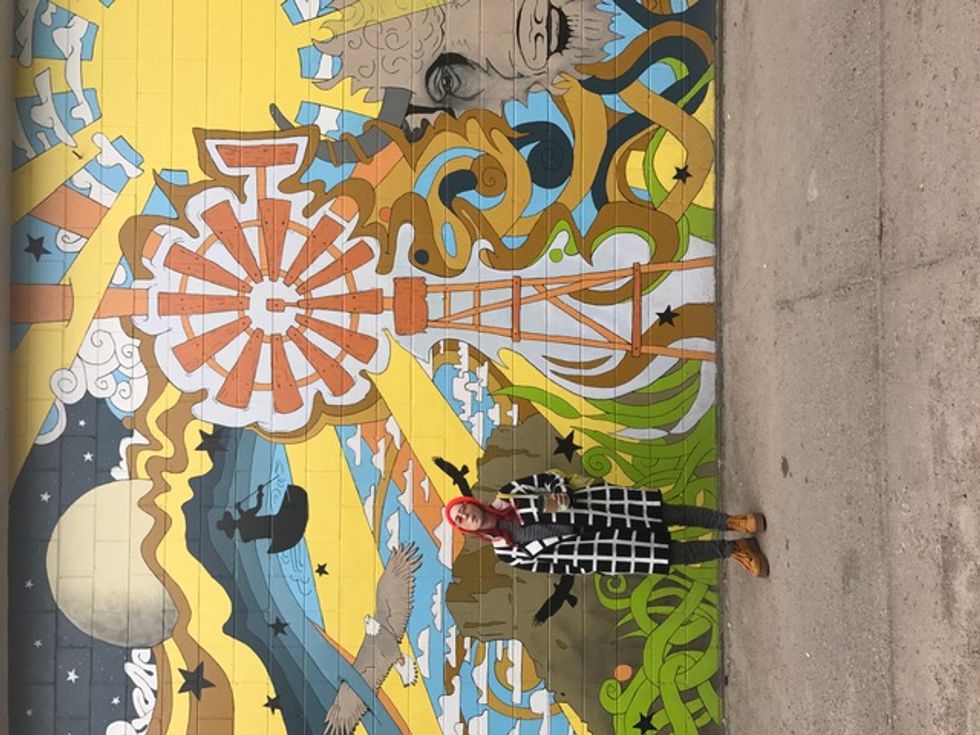 Photo courtesy of POWERS
North Dakota: We had a day off and stayed in a small town in North Dakota. Right by our hotel was this alley that was covered in beautiful murals. At this point though, Crista was way more interested in getting to shower than in taking in the art.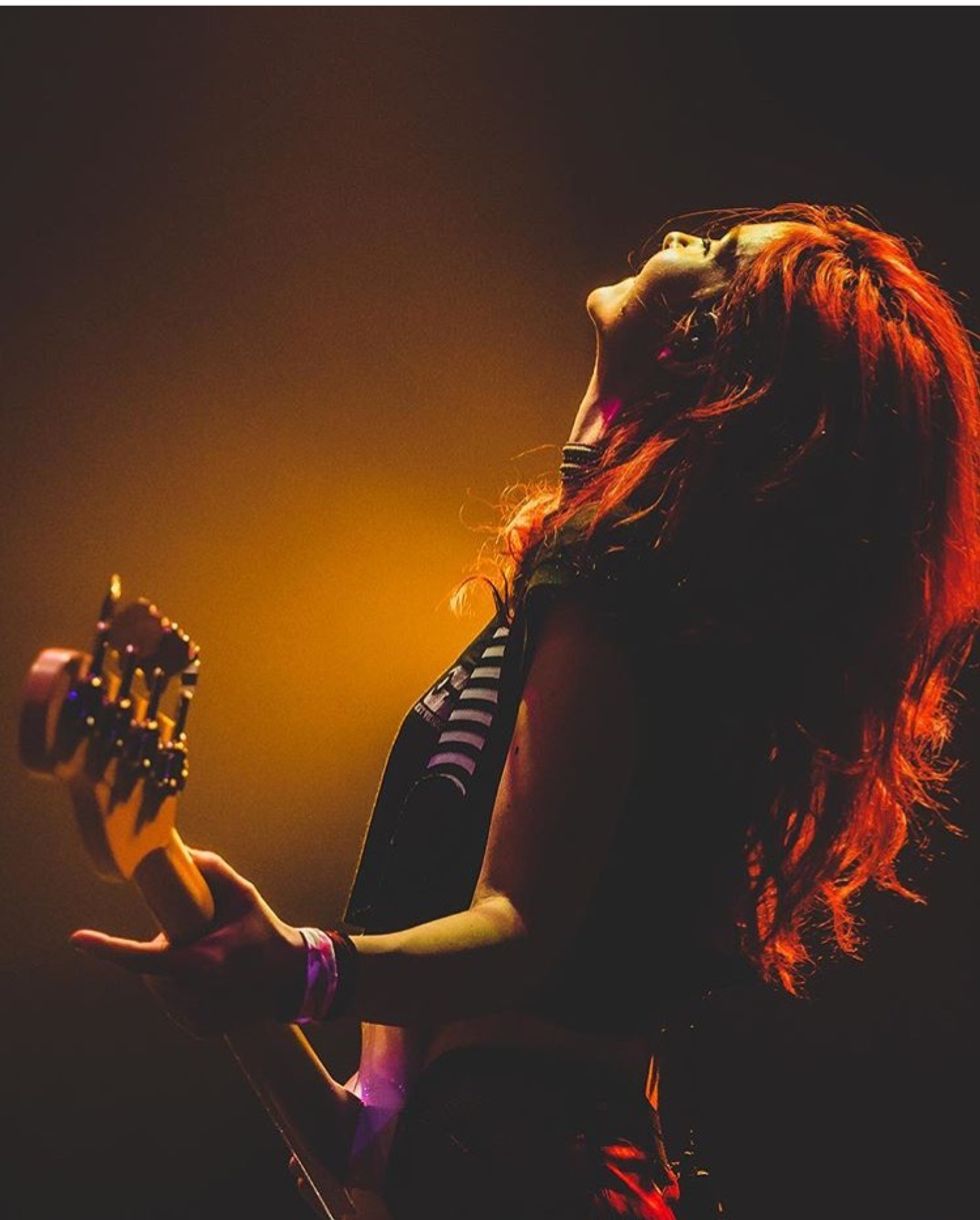 Photo by Norm DeVeyra
Rickshaw Shop, San Francisco: The crowd was wild here, and this was about when I was getting overjoyed by the feels from everyone singing along with us.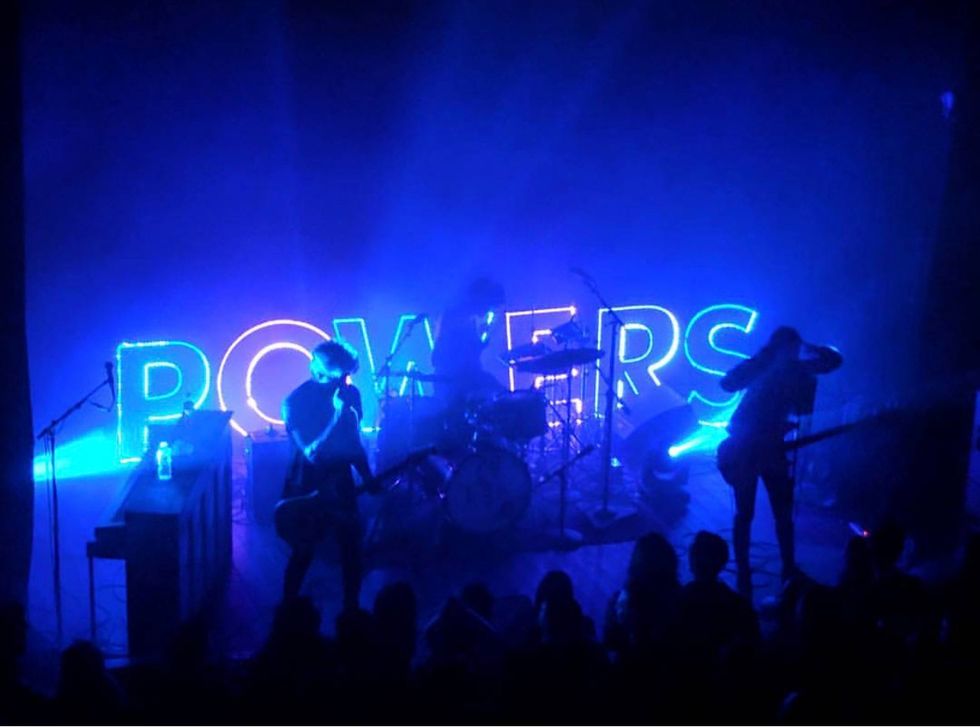 Photo courtesy of POWERS
Troubadour, L.A.: Mid-tour, a bunch of these lights broke, and we had to jerry-rig them to mic stands with tape. We spent most of the tour crossing our fingers they'd make it the whole way. Thankfully, they did.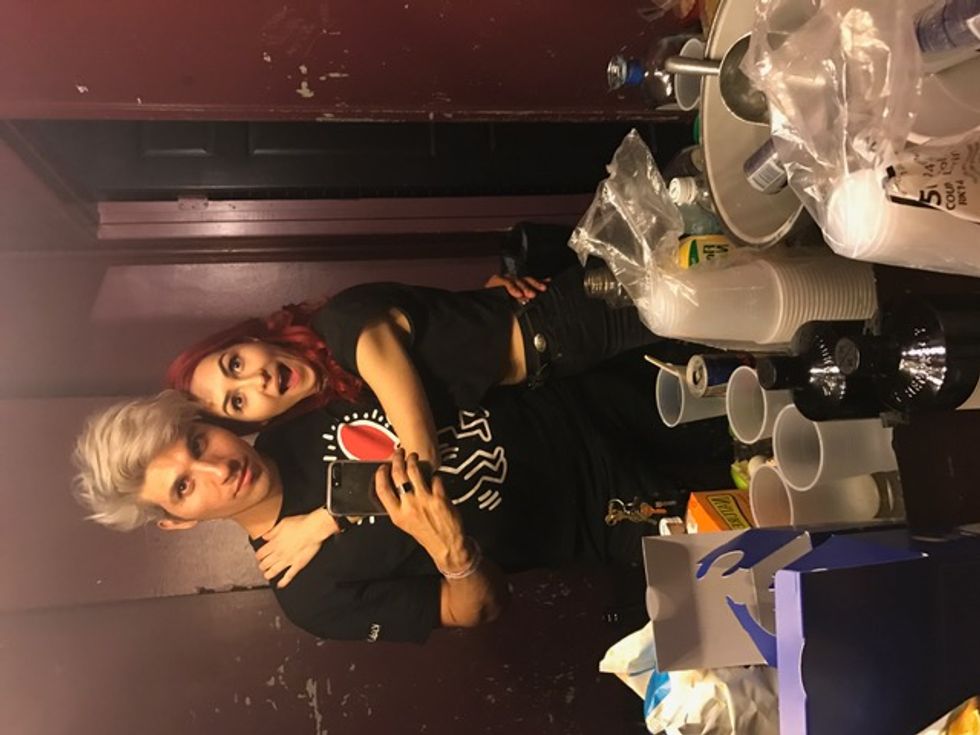 Photo courtesy of POWERS
Troubadour, L.A.: This was the last night of our tour, and even though Crista had lost her voice, James had lost his band, and we had to tape our lights back together earlier in the day, we had such a blast and couldn't believe that we got to play to a sold-out room at the Troubadour. We can now check that off our bucket list. The amount of love and support that we got from city to city on this tour totally blew our minds, and we feel like the luckiest humans on earth. We're so grateful, inspired, and beyond thankful for everyone who came out to spend their nights singing and dancing with us throughout this tour. <3