I guess I have my musician father to thank for my obsession. Ever since I was a kid, he's had an immaculate collection of perfectly faded XL band tees—some from back when he was growing up, others he'd spent hours picking through vintage stores to find (and many served as go-to childhood pajamas). So as I got older I started my own eclectic collection of vintage band shirts (not to mention a bunch of cassette tapes and records to match), and now I just can't stop. The whole vintage tee thing isn't a new trend, but as someone who has spent a lot of time and money perfecting her stash, I have some tips, tricks, and advice for starting your very own collection—click through the gallery to check them out.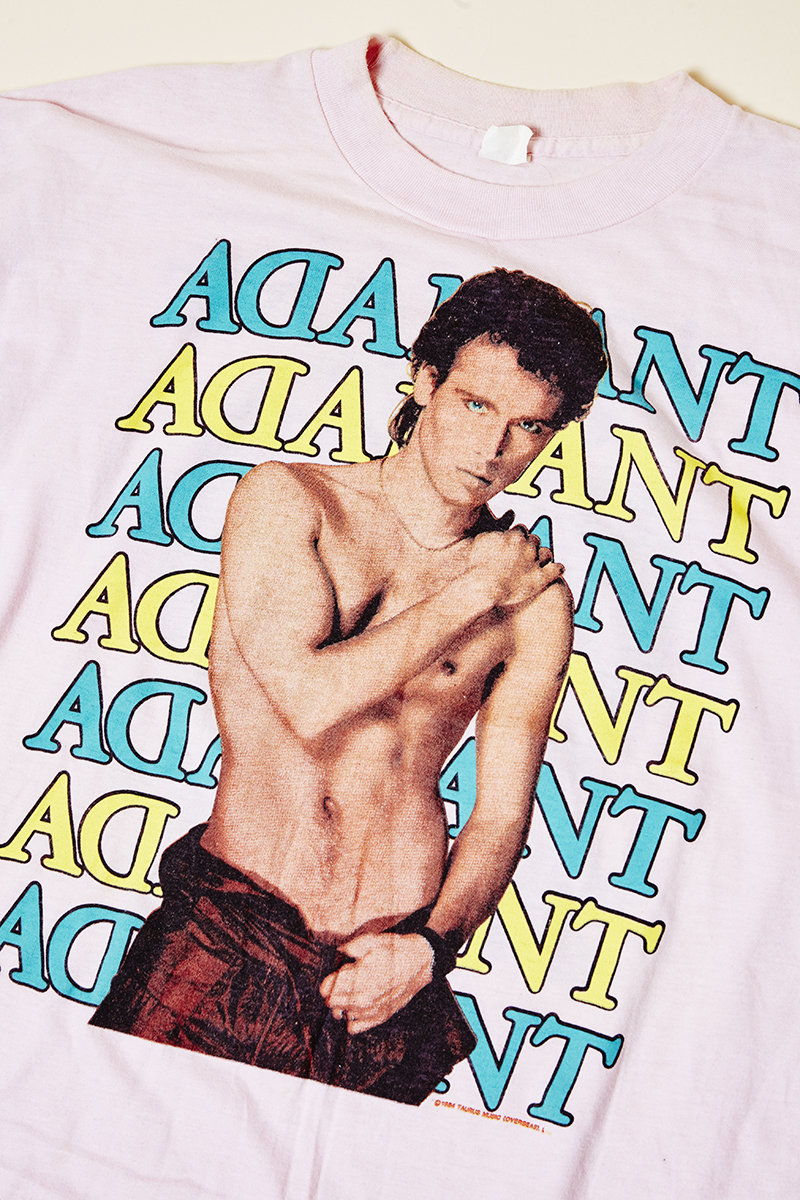 Photographed by Brayden Olson
ON THE INTERNET
My first warning is—and I can't stress this enough—do your research! Many people all over the world make reproduction T-shirts and price them insanely high in an effort to, well, rip you off. Tip No. 1: Look for tags (Anvil, Gildan, etc.) from manufacturers that were popular decades ago and then do some Googling to figure out whether it's a shirt from an actual concert or official band merchandise. Tip No. 2: Don't be afraid to message the seller and ask questions. A lot of my most precious finds on the Internet have come from the most random sources (e.g. some dude in Kentucky cleaning out his basement), but there are also many reputable and established sellers (like one of my faves, VTGDallas on Etsy) who solely collect and sell vintage band memorabilia and can be trusted.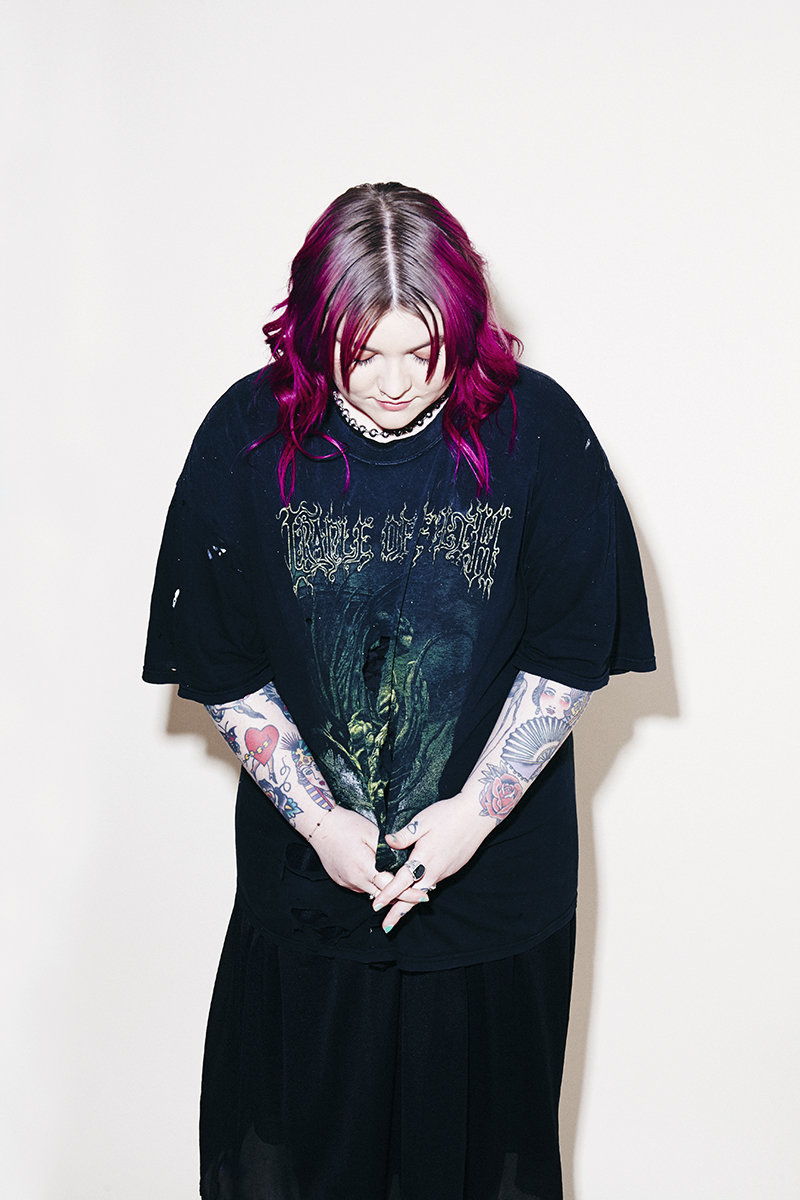 Photographed by Brayden Olson
AT A THRIFT STORE
I'm that weirdo who beelines to the men's T-shirt section upon entering a Salvation Army, Goodwill, or any other thrift store. While I've mostly found vintage metal shirts (Cradle of Filth, Cannibal Corpse, you get the idea) at these places, I still hold out hope that I'll encounter the holy grail of band tees (crosses fingers and wishes for a Jesus and Mary Chain shirt). My most recent find was a shredded, baby blue Megadeth shirt that I got at a Vancouver thrift shop for $8; before that it was a red Sonic Youth shirt that I got from the Melrose Trading Post in L.A. for $13. Whenever I'm in a new city, I seek out the area's local thrift-shopping spots, because you never know what you're going to find. Explore!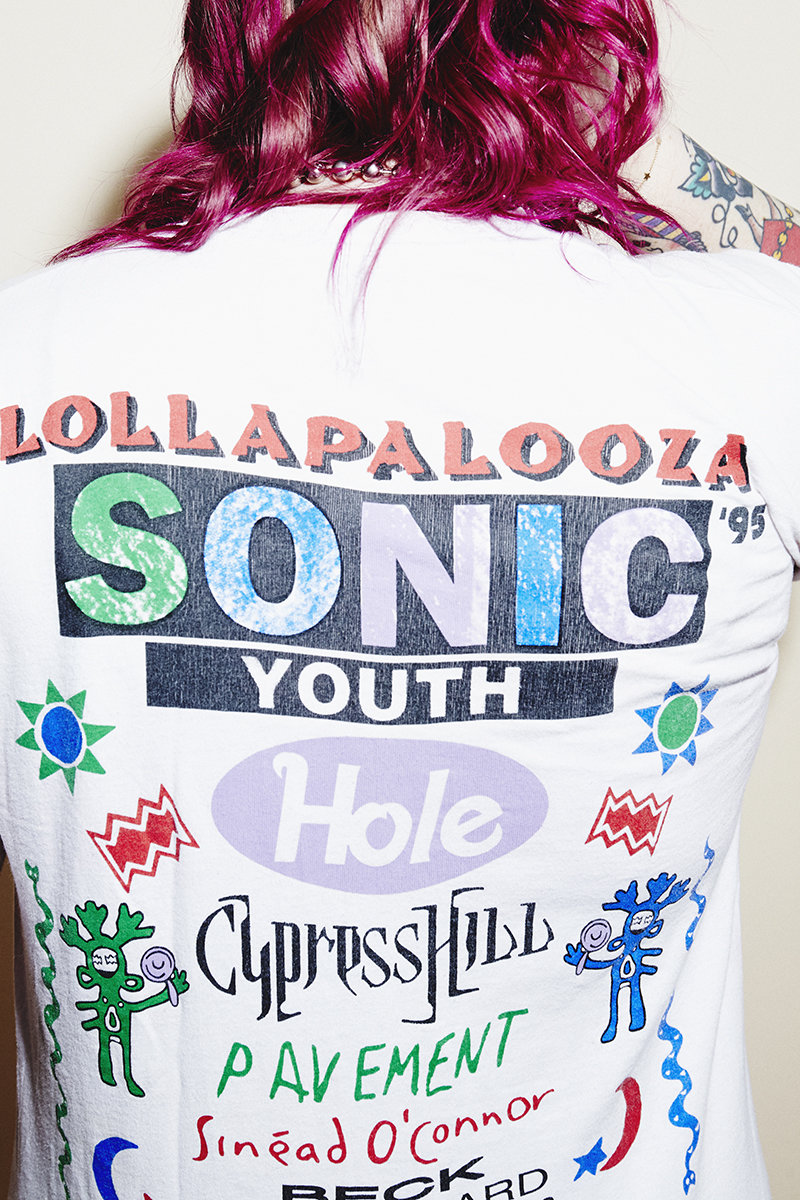 Photographed by Brayden Olson
STARTING FROM SCRATCH
Going to see a band with your friends next week? Buy a fucking T-shirt! Think of it this way: That amazing shirt your parents bought decades ago was once new, too. Eventually, you can pass down your own shirt collection—or, you know, just keep them for yourself forever. Even though you could easily score an old concert tee, there's nothing more charming than a shirt from a show you saw yourself.