Last month, the euro hit a 12-year low, making it virtually equivalent to the dollar. If you've been looking for an excuse to venture to Europe, this seems like it—it hasn't been this affordable in over a decade. 
So, a few weeks ago, I took a trip to Paris to experience the City of Lights for the first time. With a limited amount of (very colorful) money in my wallet, I arrived with zero knowledge of the city and even less of an understanding of the French language (seriously, I was hopeless).
But, as anyone who's ever passed through Paris knows, if you take a stroll through the city (midnight or not), you'll find a bevy of hole-in-the-wall places—ones that thankfully aren't overrun by tourists in hiking boots. Click through the gallery to find the best, coolest budget-friendly places in Paris.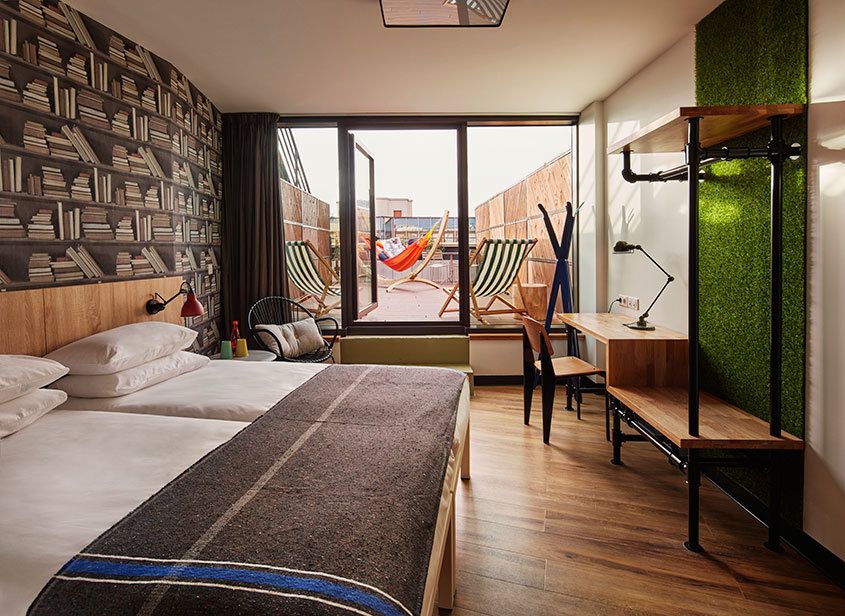 photo courtesy of generator
Located in the 10th arrondissement, Generator is easily one of the most impressive hostels I've ever seen. But before you tune out at the word "hostel," let me tell explain: This is far from the drab, dirty shared spaces you bunked at while backpacking in college. (In fact, I had sworn off hostels after a particularly harrowing experience in a dingy hostel in Amsterdam's red light district. This space, however, completely changed my mind about hostels in general.) The rooms are spacious and clean with plenty of natural light and modern design fixtures. And the entertainment amenities—including a Moroccan-inspired chill out room, rooftop bar and terrace, café, and a Metro-themed underground bar and club—make the 916-room property seem like a five-star hotel. A five-minute walk from the Canal Saint-Martin and a 15-minute walk from train station Gare Du Nord, the area is refreshingly void of typical tourist traps.
Shared rooms start at €25 and private rooms begin at €98. If it's in your budget, go for a private single/double with a terrace (complete with a hammock), starting at €128. Compared to nearly every other Parisian hotel/hostel, it's easily one of the city's cheapest options. 
Book your stay
here
.

photo via @nylonmag instagram
After two years of pop ups across London, DBB—a concept taquería and cocktail bar—opened its first mainstay location in Paris last year. The name is a bit misleading as there aren't actually any burritos on the menu, but the French-infused tacos and appetizers (which change depending on the season) are more than enough to hold you over. The venue is tiny, so go with a small group, order a few different items on the menu, and share.
4 Rue de la fontaine au Roi, 75011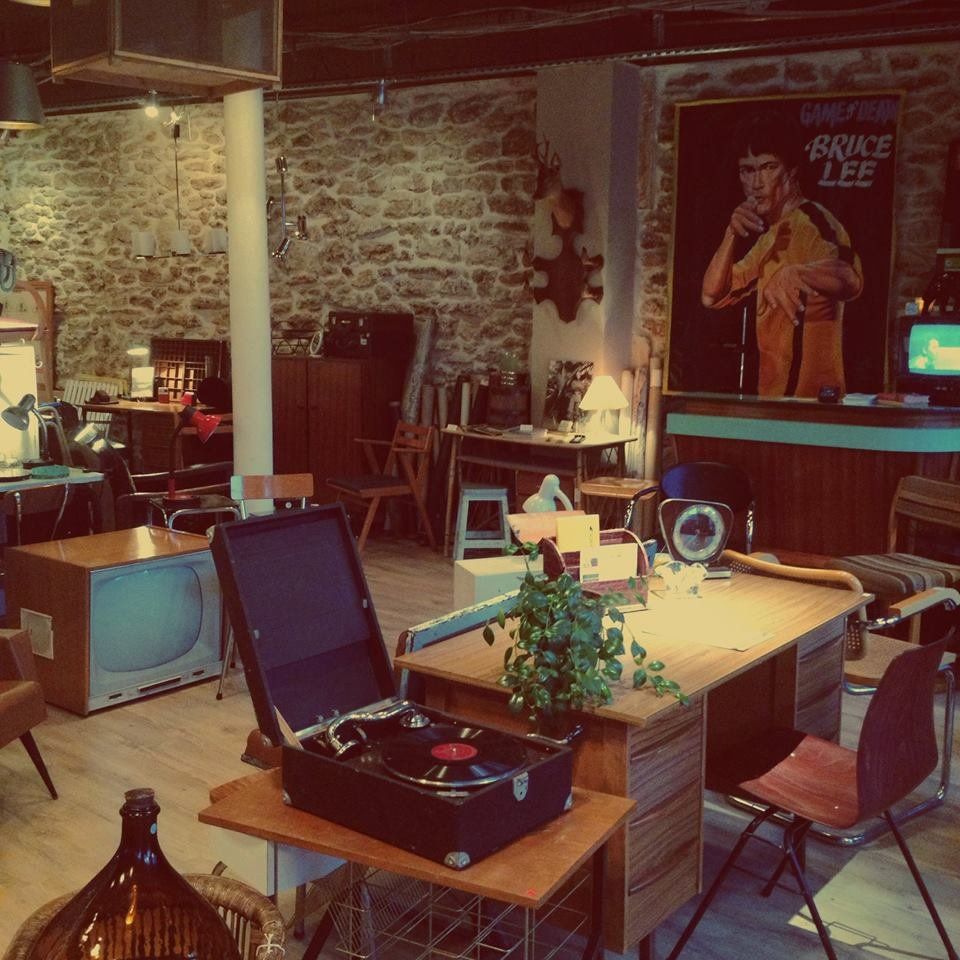 photo via le comptoir général facebook
A self-proclaimed "ghetto museum" by day, Le Comptoir Général is a two-story venue filled with odd, dimly lit rooms and antique TVs, tiki huts, and flea market shops intended to showcase the different cultures in Africa. To enter, find an unmarked white building on the Canal Saint-Martin and walk through a dark courtyard until you find another unmarked door. It's one of the most unique nightlife spots you'll ever find. Oh, and Solange is a fan of the spot, as well. (Really strong) drinks start at €4 and you can buy a freshly cracked coconut to snack on for €6. 
80 quai de Jemmapes, Porte Saint-Martin, 75010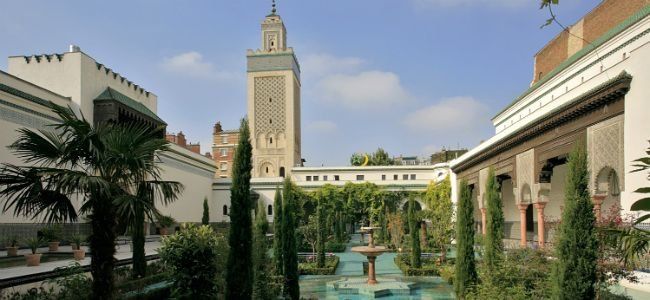 photo courtesy of grande mosquée de paris
Built in the center of Paris to honor the North African countries that helped France during WWI, this mosque is filled with beautiful Hispano-Moore architecture, marble, and intricate tiles. Get a mint tea and pastry from the mosque's café and sit by the fountain. 
 2a Place du Puits Hermit, 75005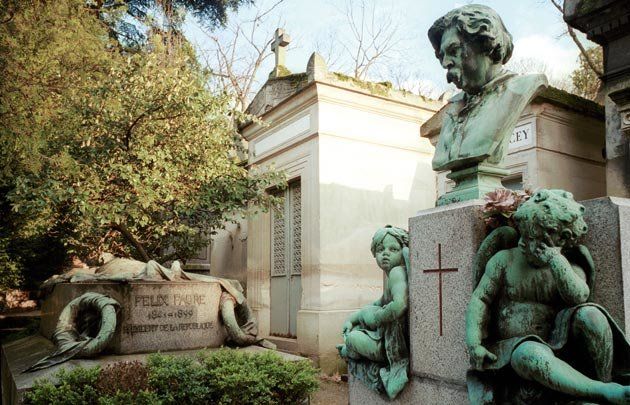 WHERE TO SITE-SEE: CIMETIÈRE DU PÈRE-LACHAISE
Originally a Jesuit retreat, Napoleon deemed the 119-acre site a burial ground in 1804. It is now the largest urban graveyard in Paris. You 
will
most likely encounter a bunch of tourists here, as it's the site of Oscar Wilde, Frédéric Chopin, Jim Morrison, and Édith Piaf's graves, but it's definitely worth a trip. You can get a map of all the burial sites at 16 rue du Repos.
16 Rue du Repos, 75020 Paris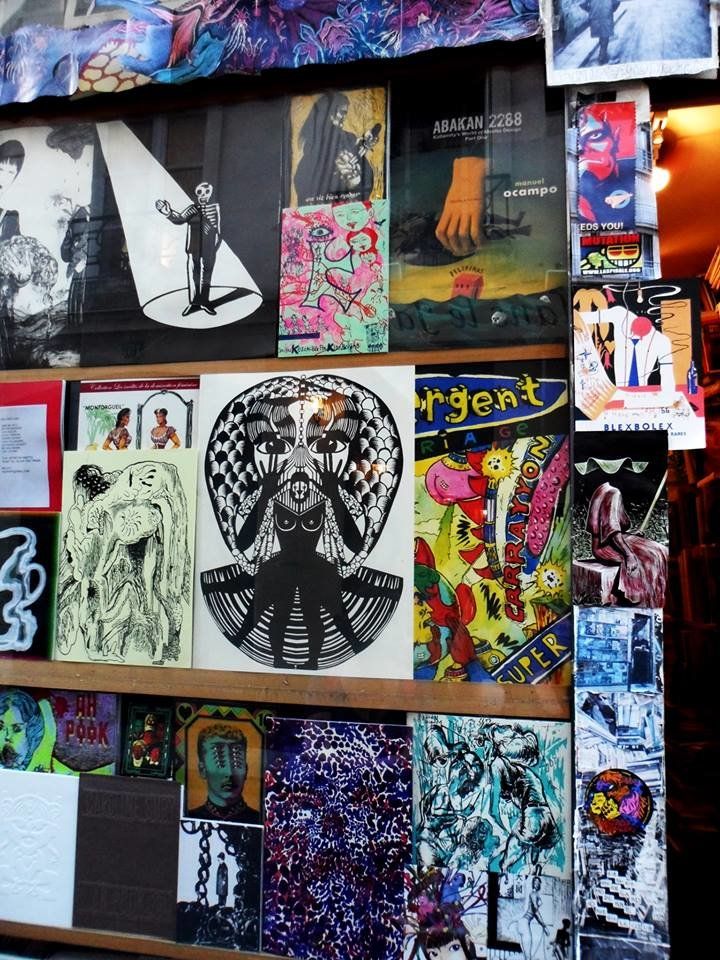 photo via un regard moderne facebook
WHERE TO SHOP: LIBRAIRIE UN REGARD MODERNE
Filled with stacks of zines, indie music, and counter-cultural books (there are erotica, fetishism, art, and surrealist sections), there's barely any space to move in this tiny shop—it fits three to four people max. Even if you don't speak French, it's worth picking up a few books, or at least browsing around.
10 Rue Gît-le-Cœur, 75006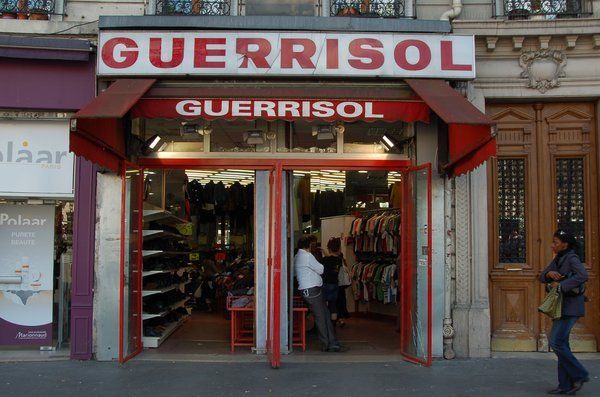 photo via yelp
WHERE TO SHOP: GUÉRRISOL
Like any super-cheap thrift store, you have to sift through a few racks to find a few gems. Everything is priced from €3 to 
€20—even leather boots and luxe wool trench coats. Locals call it one of the best vintage shops in Paris. They have multiple outputs, but make sure to go to the one at 17 blvd. de Rochechouart, as I ended up at another one that only sold ties and men's shoes by accident.


17 Boulevard de Rochechouart, 75009