Update 7/26/17: Good news for those not lucky enough to snag a tube of Matte Trance the first time around. We just got wind that Sephora will be restocking the product in stores this Saturday. Meaning, you should probably make plans to go somewhere that night. 
Ever since Pat McGrath launched Dark Star 006 back in March, our (smoky) eyes have never looked better. While we're still basking in the glory of our newly smoldering black, blue, bronze, and iridescent night out looks, we caught wind that something else was in the works at Pat McGrath Labs—and it was coming soon. After a couple hints posted to Instagram (and secret use backstage at Prada Resort) by the legendary makeup artist, the secret is finally out. Spoiler alert: It's major.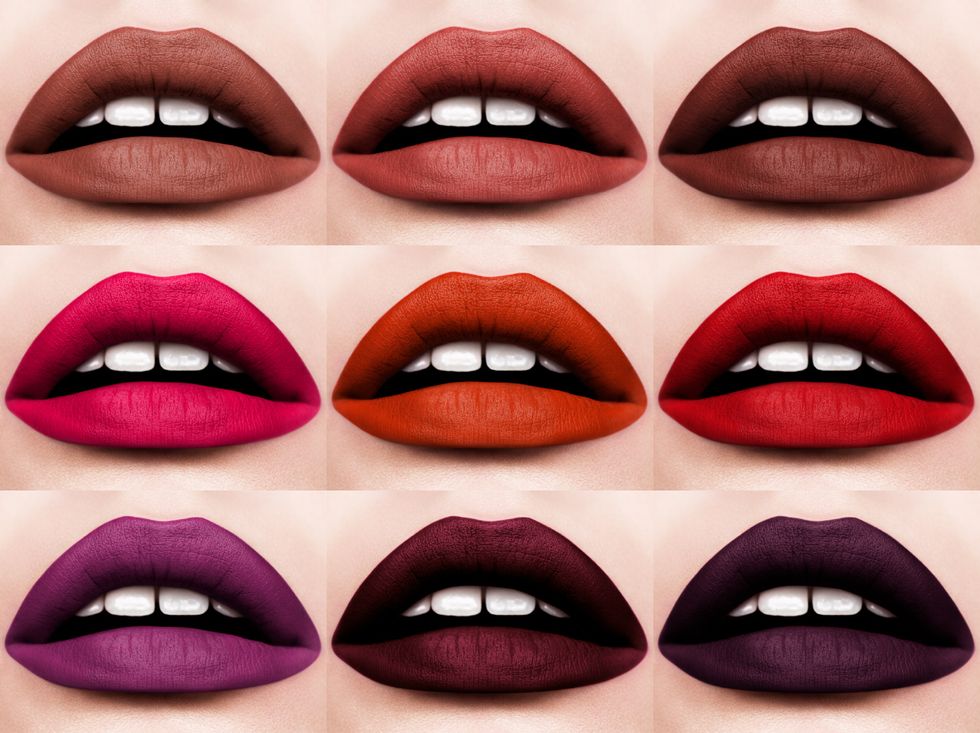 Meet Lust: MatteTrance, nine incredible new shades of truly matte lipstick in totally wearable, pigment-packed formulas, ranging from various nudes and vibrant reds, all the way down to an almost-black berry. The formula itself is what McGrath describes as having "the feel of velvet and the look of satin," and while as matte as matte can get, it applies luxuriously creamy and never leaves your lips feeling dry, making it a true gem in the world of matte lip color.
With its luxe packaging—the weighty black enamel tubes with gold lip adornments—each lipstick is a statement in itself and should be treated as an accessory, rather than just another item in your makeup bag.
Each new shade can be bought individually for $38 or in four different kits: Skin Show, which contains Omi, 1995, and Flesh 3; Colour Blitz, which contains Elson, Obsessed! (the orangey-red that I personally am obsessed with), Full Panic; Vicious Venoms, which contains McMenamy, Deep Void, and Antidote; all for $95 each; and Everything, which, well, contains everything for $275—the dream gift for any lipstick aficionado.
Lust: MatteTrance will drop at noon on July 13 at PatMcGrath.com, with a national release at Sephora on July 28. As always, everything will be in limited quantities, so you'll want to move fast, as they won't be around for long.
Photo courtesy of Pat McGrath Labs
Pat McGrath Labs, Lust: MatteTrance in 'Flesh 3,' $38, available 7/13/2017 at PatMcGrath.com.