The following feature appears in the September 2016 issue of NYLON.
While developing her one-woman play Fleabag into a television show, actress and writer Phoebe Waller-Bridge looked for examples of breaking the fourth wall. She wanted to translate her crass and unreliable narrator to the screen, so she watched the Sex and the City pilot, when the cast still spoke directly into the camera. "I couldn't believe that one," Waller-Bridge says. "It just felt so cheesy!" 
Fleabag, now an Amazon Original series, takes a wry, uncensored look at the life of a woman navigating contemporary life in the big city, and has drawn comparisons to Girls. But the show is singular in that the lead character is the villain of her own life, with few to no allies, and a dark streak that makes Don Draper look mild-mannered. 
"I have a horrible feeling that I'm a greedy, perverted, selfish, apathetic, cynical, depraved, morally bankrupt woman who can't even call herself a feminist," Waller-Bridge's character says during one late-night, drunken rant. Waller-Bridge, 31, a London native and theater veteran who previously appeared on BBC's Broadchurch, has written a counterpart to the male leads who have defined television in recent years. Her nameless antiheroine, a failing café owner, wanders London as she steals money from the perfect date's wallet, tries to flash a banker to get a loan, and masturbates to Barack Obama while her boyfriend is asleep next to her. 
Click through the gallery to read the rest of the feature.
Coat by Acne Studios, dress by Ashish.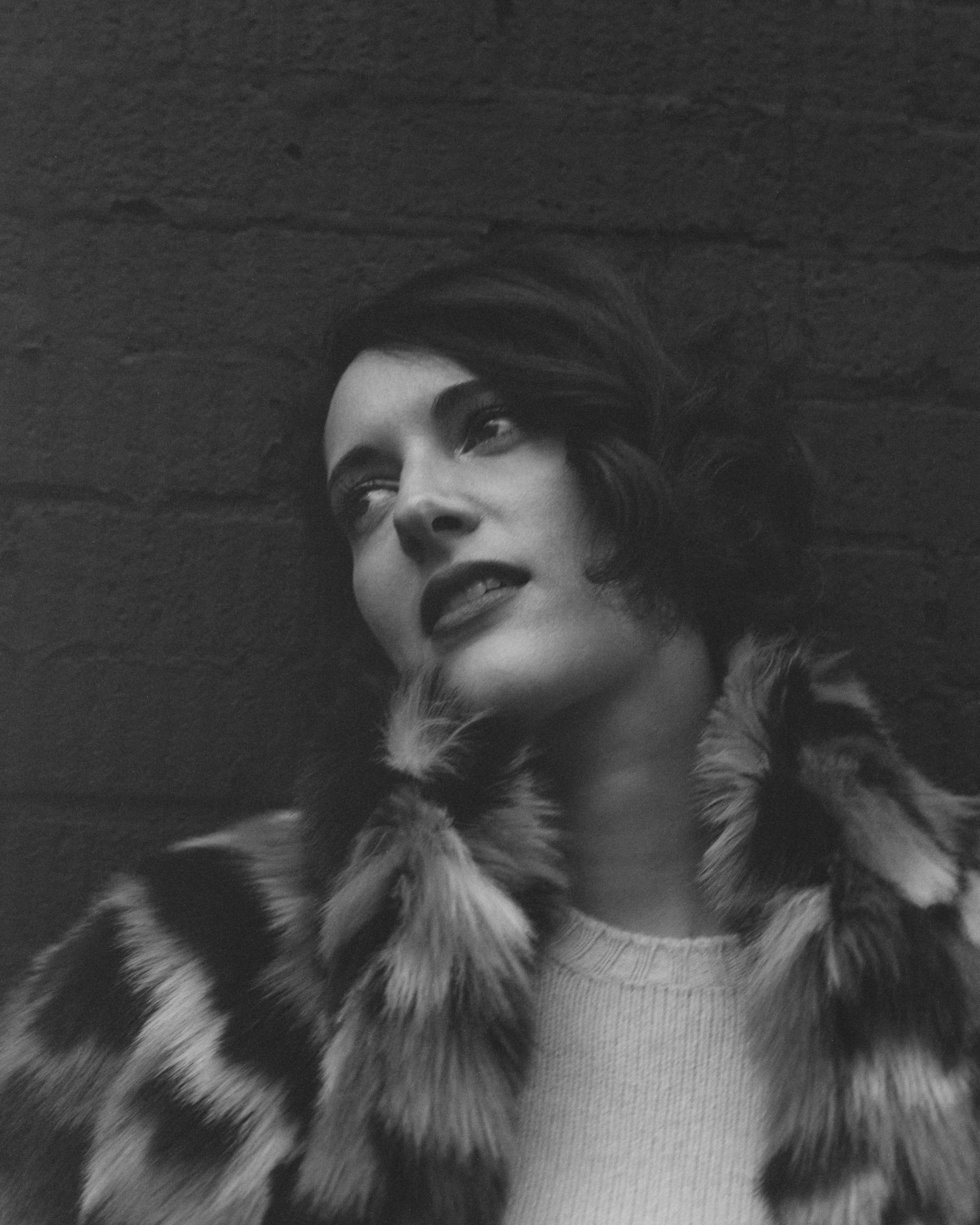 While the lead's actions may be hilarious or outrageous, the underlying problems of Fleabag aren't trivial. It began as a stand-up monologue that Waller-Bridge performed on a dare by a friend in London, she says: "It was a 10-minute story about a girl who gave the front of being very sexually confident and borderline arrogant, but she was using that to basically tell the story of this terrible tragedy." The idea was expanded to a full-length one-woman show that she performed at the Edinburgh Fringe Festival to rave reviews, before developing it as a series.
Waller-Bridge cites characters such as Frank Underwood from House of Cards as her inspirations. "You never know when he's going to use you as an audience or not, and you never know how much you can trust him," she says. She also looked to Louis C.K.'s alter ego on Louie as well, for "him being completely flawed as a central character and sort of struggling." Her Fleabag also makes the case that bad girls deserve our sympathy, too.
Faux fur coat by McQ, sweater by Le Kilt. Hair: Josh Knight at Unit 30 using Bumble and Bumble. Makeup: Victoria Bond at Caren using MAC Cosmetics. 
Photographed by Jason Hetherington at Serlin Associates. Styled by Lola Chatterton.