The following feature appears in the October 2016 issue of NYLON.
Tove Lo is sick of "cool." That much is clear when we meet up on New York's Lower East Side to chat about her new album, Lady Wood, out this month on Island Records. "I hate that we're so scared of emotions," she says. "It's not the end of the world if someone is upset, or sad, or happy. We're always trying to keep it in. You're always supposed to be a calm, cool person. Cool sucks. I hate cool."
The 28-year-old Swedish songwriter born Tove Nilsson channels these frustrations into "Cool Girl," the album's lead single, a hooky, techno-inflected jam that Lorde called "the pop song of the summer" on Twitter. "I'm a cool girl/ I'm a, I'm a cool girl/ Ice cold/ I roll my eyes at you, boy," she sings over pulsing beats and claps. But it's almost as if she's rolling her eyes at this entire cool-girl trope, the fear of vulnerability, the anxiety of being unchill.
Nilsson says the song is inspired by a monologue from the film Gone Girl, where a lead character changes herself dramatically to appeal to a guy, to appear more cool. "So many girls and guys do that," Nilsson says. "Why would you put yourself through that? We're so afraid to be the one who is vulnerable. But anyone can fucking pretend to be cold. It takes way more courage and energy and feelings to actually be emotionally involved in anything."
 Click through the gallery to read the rest of this feature.
Harness by Alexandra Nam, Nilsson's own jewelry.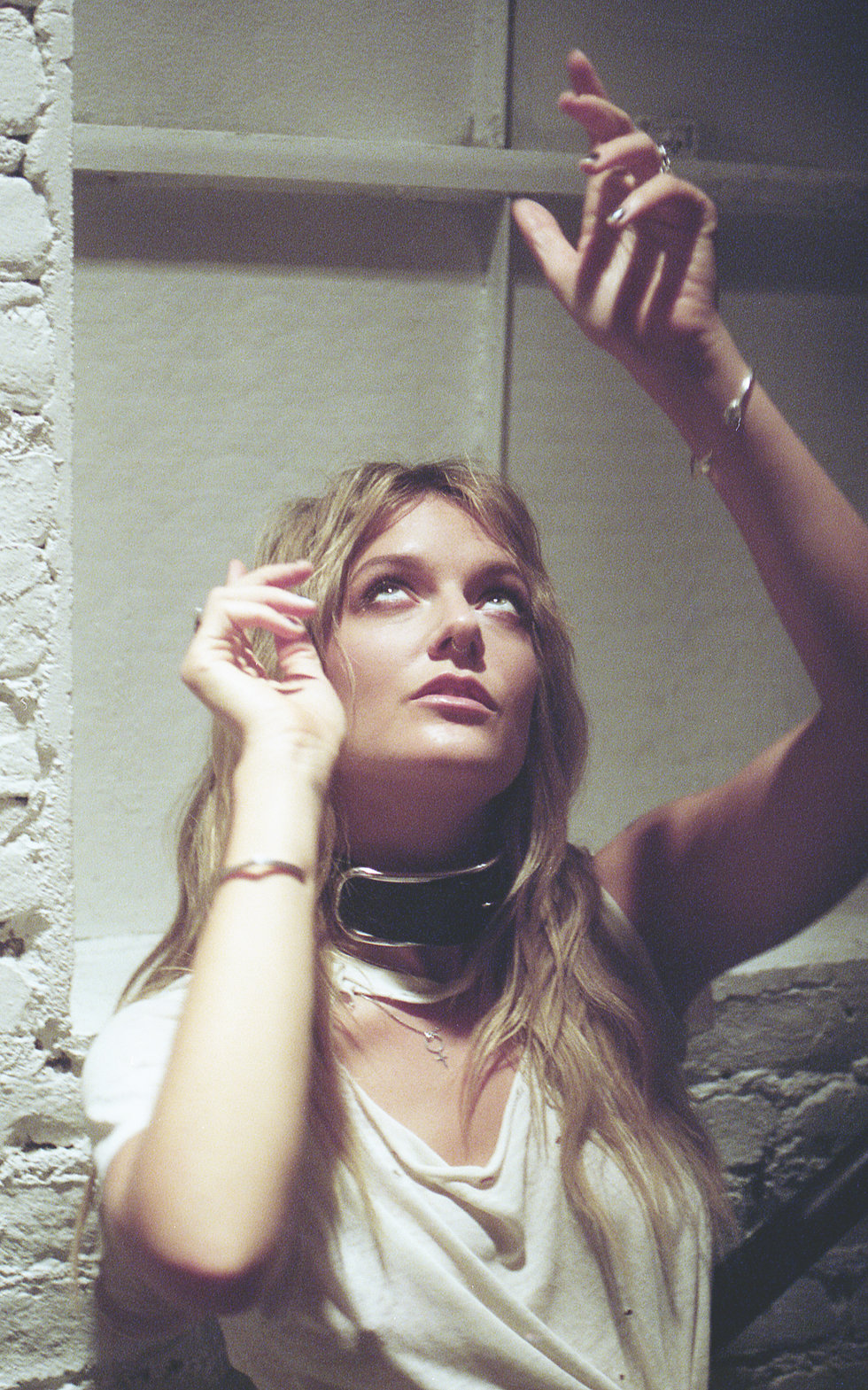 Nilsson has a knack for narrative—so it makes sense that her second job is writing songs for other artists. Writing has always been a part of her life in some form or another. "When I moved to a new apartment in Stockholm, I found all of my journals from when I was nine to 22," she says. "When I was 23 I stopped writing journals, and started writing lyrics and scribbling keywords. I've started writing poems again, actually."
As a Courtney Love-worshipping child, Nilsson started an all-girl band at age 11. After music school, where she befriended Caroline Hjelt of Icona Pop (Robyn graduated from the same school), she played in a rock band called Tremblebee. When the group disbanded, she spent six months working on her own demos. As the story goes, Nilsson passed along her recordings to an A&R rep at a party celebrating Icona Pop's first album deal, eventually leading her to get signed as a songwriter with Warner Chappell Publishing. She's since worked on songs for Icona Pop, Ellie Goulding, Hilary Duff, Girls Aloud, and Lea Michele, to name a few, and was recruited by megahit-maker Max Martin to join his writing collective Wolf Cousins.
While co-writing for pop stars, Nilsson quickly became one herself. After independently releasing a few of her own singles, Island signed her in 2014. Lady Wood follows her debut album, Queen of the Clouds, as well as high-profile collabs with the likes of Coldplay and Nick Jonas. To accompany the music, Nilsson is releasing a multipart video series. The first one, "Fairy Dust," features actress Lina Esco, also the activist behind the viral "Free the Nipple" campaign, which questions public nudity laws and aims to push boundaries about how we objectify and govern women's bodies. "There was a bit of love there already," says Nilsson, who similarly hopes to convey a sense of sexual autonomy through her music and aesthetics. 
"Lady Wood is very open sexually," Nilsson says. "I've been getting very mixed reactions to that. I've been asked many times, 'Don't you think you should be a better role model?' But I don't think it's a bad thing to be open about sex. I think it's a very good thing. There's nothing shameful about that."
Shirt by Byronesque, choker by Zana Bayne, Nilsson's own jewelry.  
Photographed by Carla Tramullas. Styled by Sofia Karvela at The Wall Group.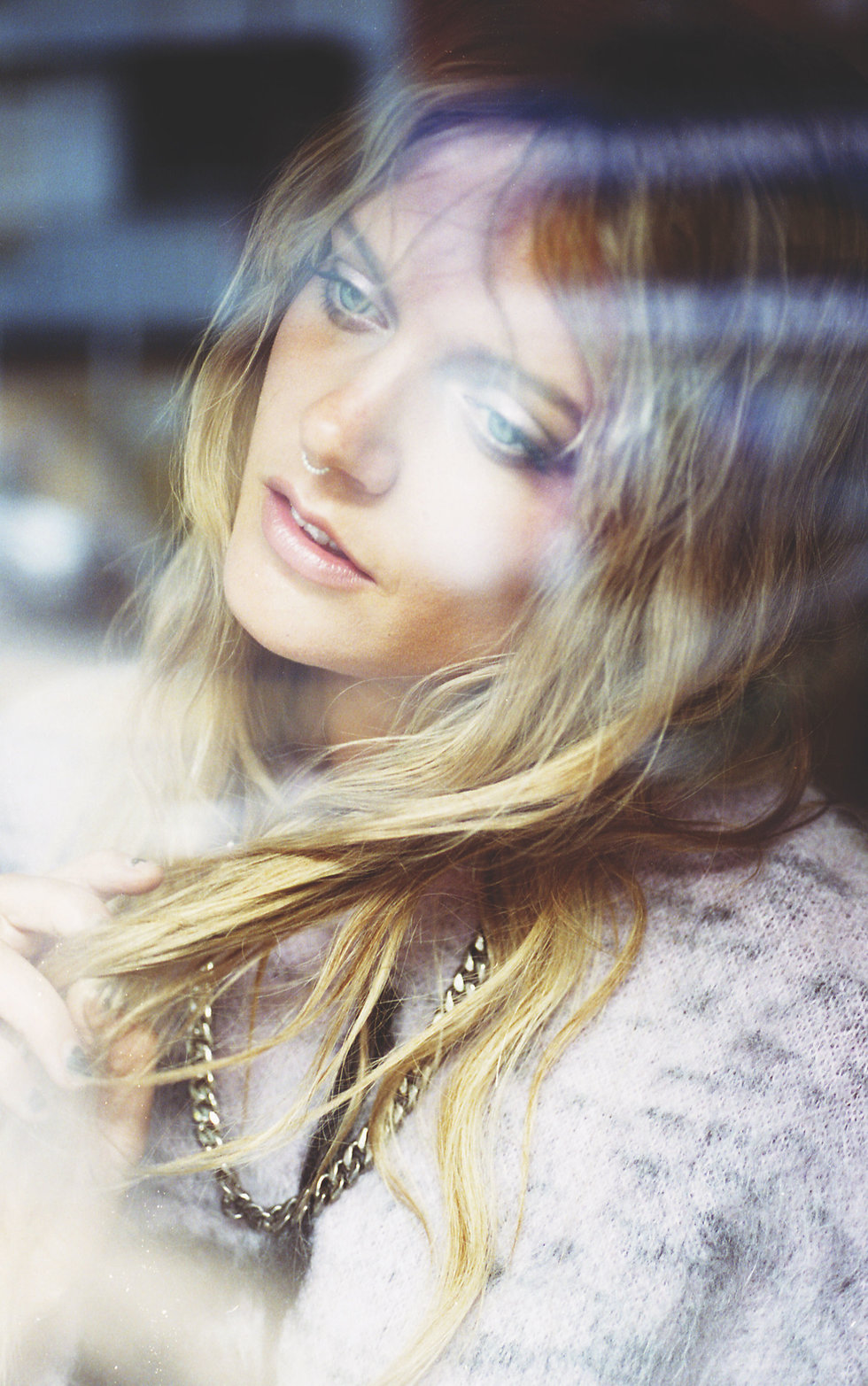 To Nilsson, her album's title plays with gendered language, and presents a way of creating language around female identity and sexuality that has strength written into it. She thought about this more after seeing the documentary The Mask You Live In, which tackles the toxic gender stereotypes that young boys are taught. "You know how, if we want someone to be brave, we say, 'grow some balls.' Or if someone is being cowardly, we say, 'stop being a pussy.' It's really fucked up. Bravery has nothing to do with masculine or feminine," she says.
Nilsson says her album artwork was inspired by The Rolling Stones' Sticky Fingers cover, that iconic image of a dude's bulging crotch. The front of Lady Wood is a close-up of Nilsson pulling at the waist of her shorts. "If there was any doubt about what Lady Wood means, that shows it," she says. "That's basically me just staring down and saying, 'Yeah, there it is.' I'm fucking proud of it." 
Get to know Tove Lo:
ABOUT: Tove Nilsson, aka Tove Lo, cut her teeth at Sweden's music high school, Rytmus Musikgymnasium. Her self-made solo demos landed her a gig as a songwriter for major-label pop stars in 2011, but she's since come into the spotlight herself. 
BIRTHDAY: October 29, 1987
FAVORITE QUOTE: "It's not the storm, it's the calm." 
HERE FOR: "A Tove Lo world tour! That would be so cool," she says. 
HOMETOWN: Djursholm, Sweden, a suburb of Stockholm
MEMBER SINCE: She self-released the first video for "Habits (Stay High)," which later became a Top 40 radio hit. 
OCCUPATION: Singer-songwriter
SONG: "Cool Girl," the first single from her new album, Lady Wood
TOP 8: Icona Pop, Elliphant, Erik Hassle, Charli XCX, Lorde, Rebecca & Fiona, and Diplo 
ZODIAC SIGN: Scorpio
Sweatshirt by Alexander Wang, necklace by Slight Jewelry. Hair by Korey Fitzpatrick for Exclusive Artists Management using R+Co Hair Care. Makeup by Colby Smith at Jed Root using Rouge Allure. Special thanks to Beauty & Essex.
Photographed by Carla Tramullas. Styled by Sofia Karvela at The Wall Group.