There's a reason why people tend to chop their hair off at the start of a new year or after a fresh breakup. It gives them a chance to begin again, and it symbolizes a new beginning. It's a cliché but there's a reason why clichés are said over and over again—they're usually true. If changing your physical appearance helps you to move on or to motivate change, then do you.
On that note, we've consulted some experts to help provide some trend-casting for that switch-up. There are some usual style suspects like bangs, but there are also some more daring styles like the shag. There are options for switching up your hair color as well (both subtle and bold), if you want to go that route. And so, ahead, some haircuts, styles, and colors you'll be seeing this year.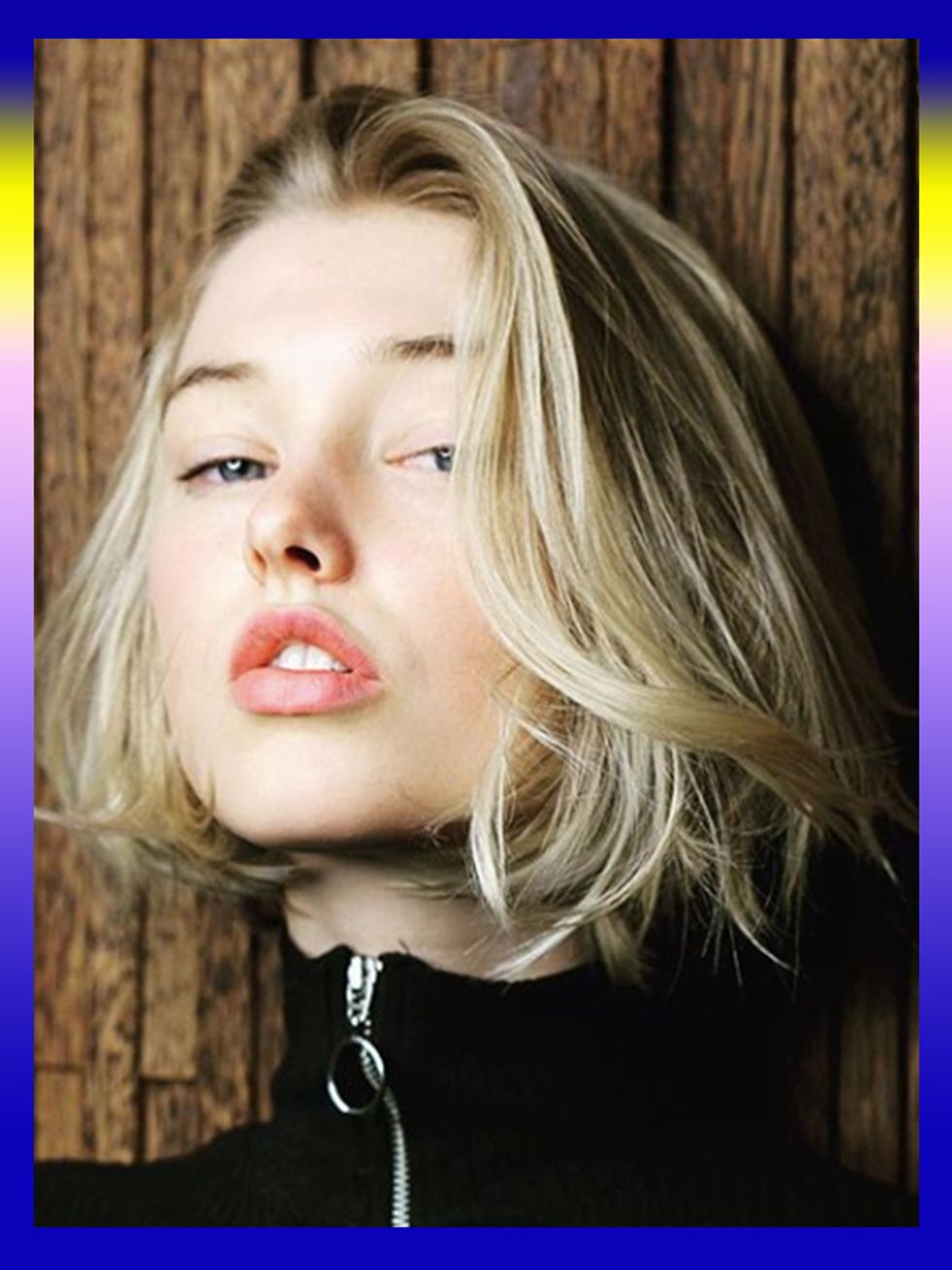 Photo via @RicardoDinis.
The Bob
Hate it, love it, or just intimidated by the maintenance, Ricardo Dinis, Aveda's global artistic director, predicts that the bob will continue to be the go-to cut for women looking for a change. Specifically, he says, some key bob trends will be "center partings, unkempt and beachy waves, tucked or untucked behind the ear, and short curly bobs." He adds: "We will also see slick back/wet look bobs featuring low side partings tucked behind the ears with ends flicked out."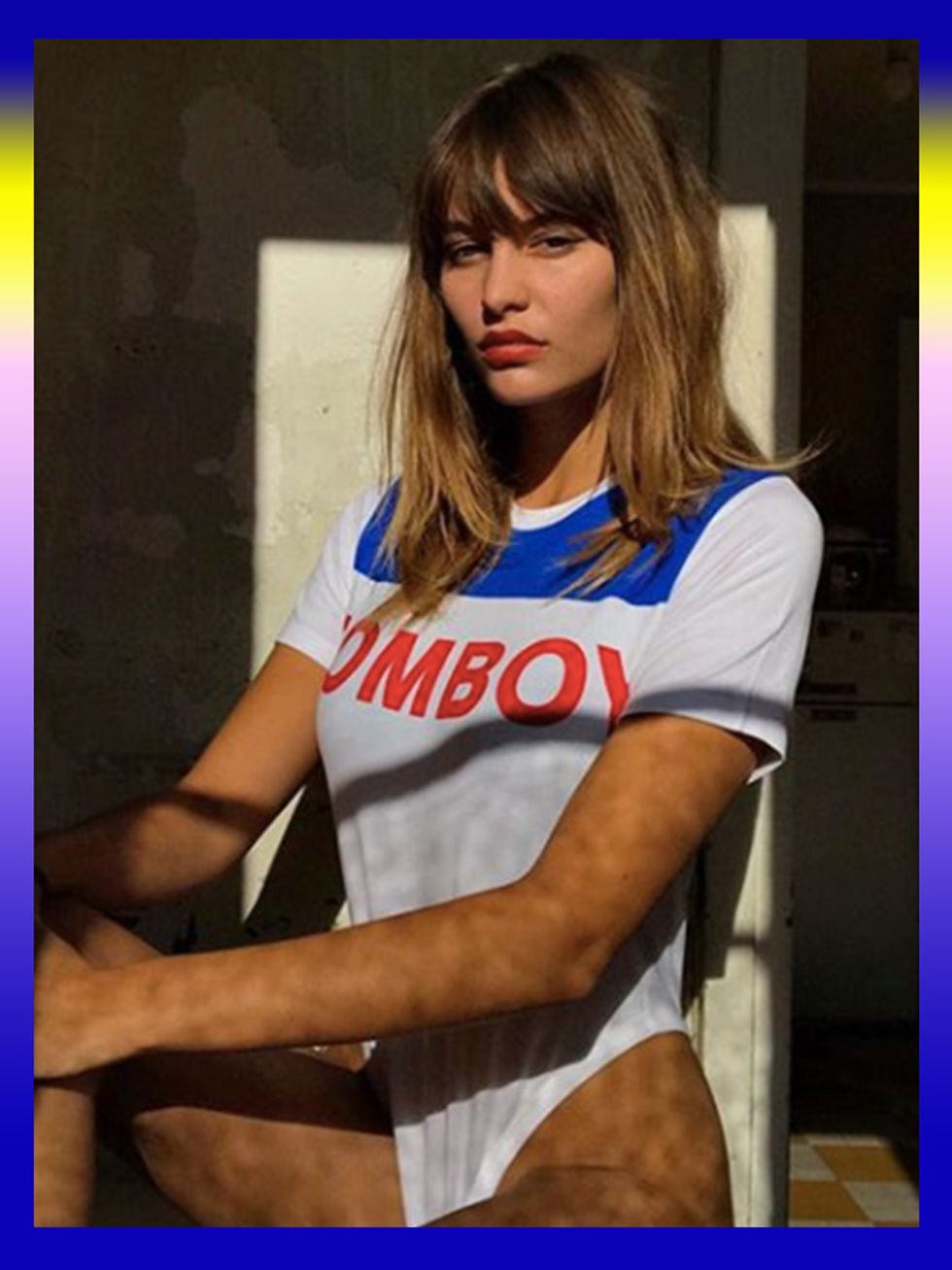 Photo Via @Daidmallett.
Long Fringe
Another classic style that isn't going anywhere is bangs, predicts celebrity hairstylist David Mallett. Not just any kind though, he prefers "a long fringe free of sharp or straight edges, tailored around the face and with a slight undercut so, if the hair is pulled up, the fringe frames the face. This embraces movement, a spring, a little unruly look that is free and not too constructed."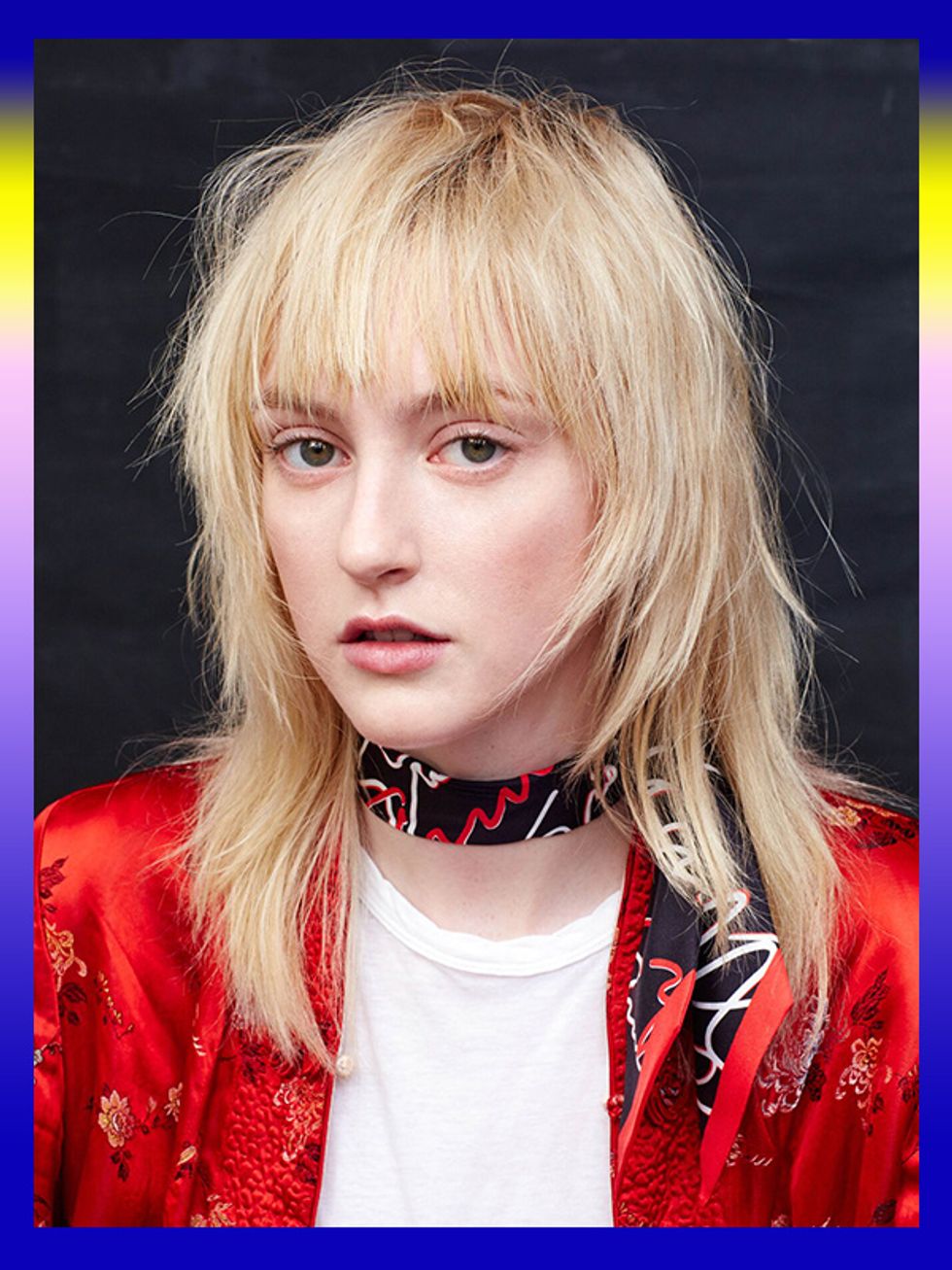 Photo Courtesy of Hairstory.
The Shag
If you want something a little edgier, Wes Sharpton of Hairstory predicts the shag will reign supreme. "It's a perfect blend of style while still having a slightly unkempt feel," he says.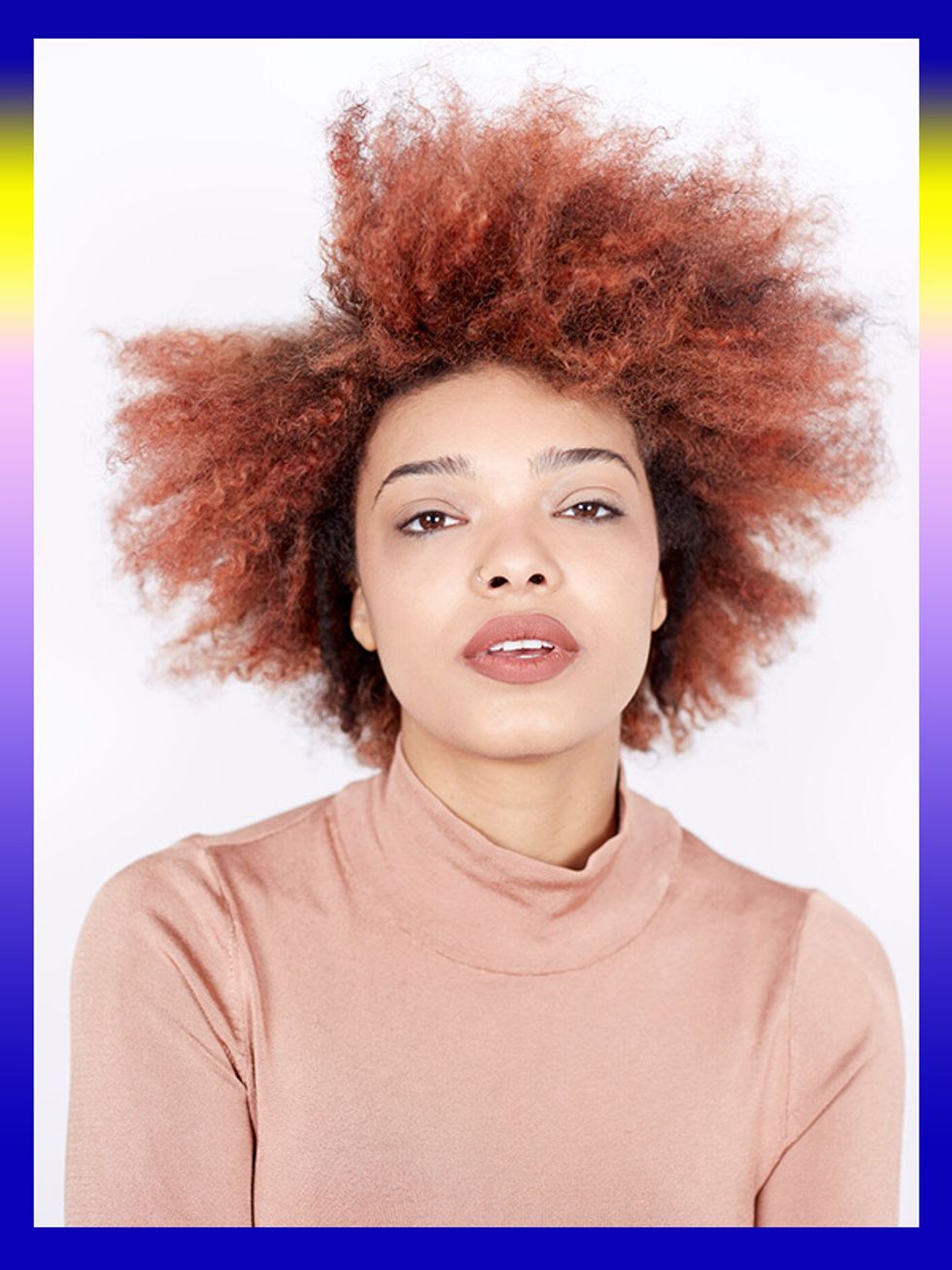 Photo Courtesy of Hairstory.
Perfectly Imperfect Curls
For curly haired girls, Sharpton encourages you to embrace your hair's sometimes wild nature. "I think we'll see that curls consisting of more defined shapes are being pulled out to create erratic edges," he says. "This is great for the curly girl who is tired of feeling like she can only wear the classic round afro shape from the past. I think we'll also see a lot of play with negative space, like shown here with Marti's deep part."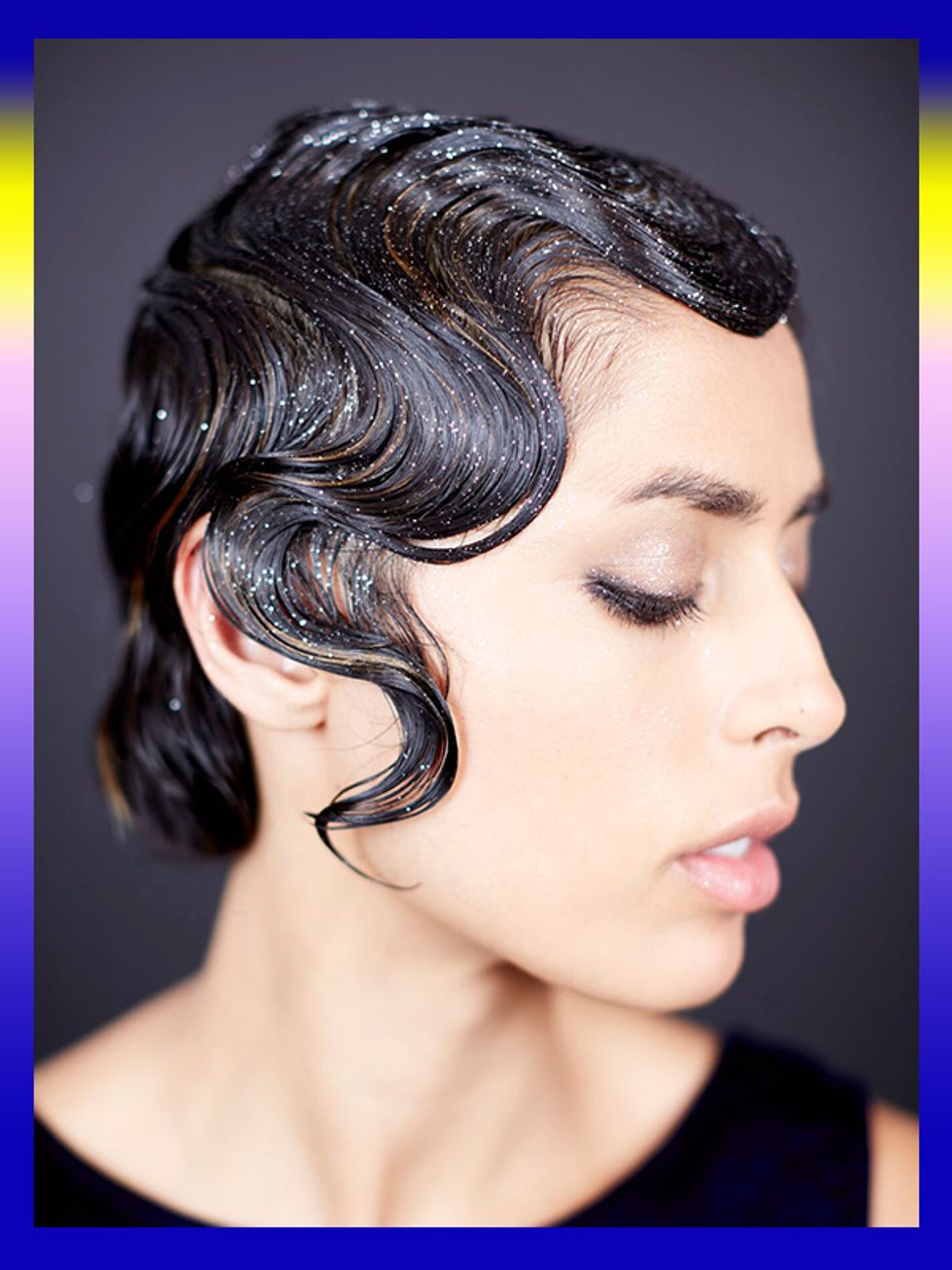 Photo Courtesy of Hairstory.
Throwback Styles
"There are many things that cause trends to happen: a celebrity hair chop, something goes viral on Instagram, as well as the overall cultural climate during these intense political times," Sharpton tells us. "And, generally, we find ourselves in two places: We get nostalgic for all things past and, as such, I think we'll see people going full-on vintage, such as this interpretation of a finger wave... with glitter."
He sees bangs being big as well: "We are also hungry for some peace and love during this time, and we will see trends that feel more hippy with bangs or without bangs—it's looking long!"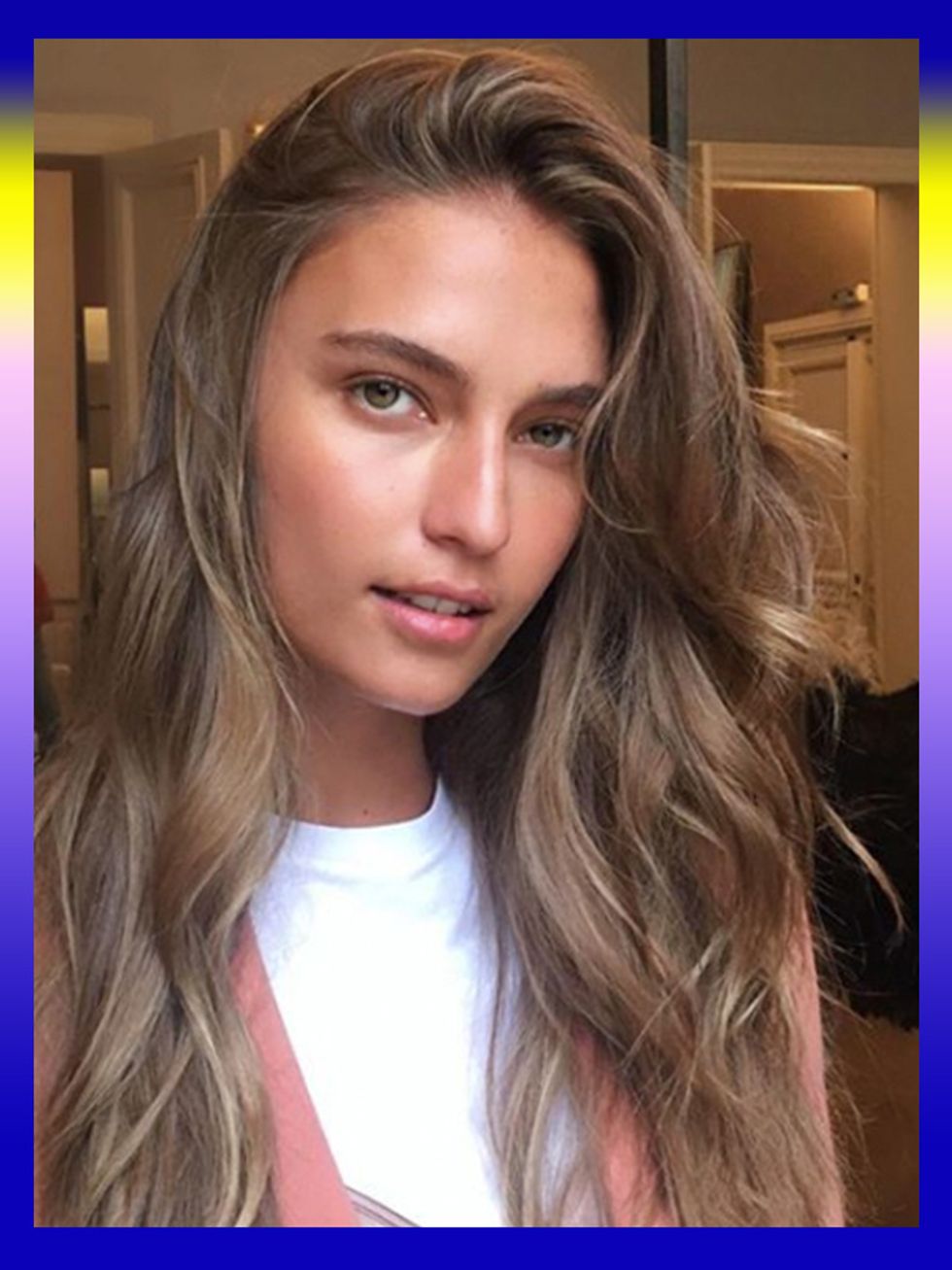 Photo via @DavidMallet.
Embrace Length
Forego the pixie cut (for now), Mallett predicts that long hair is going to be in. "No blunt edges," he specifies, "but instead long layers that create a tousled, slightly rock and roll look." He recommends avoiding "any layers at the top of the head, and avoid over-layering which misses thickness and fullness on the ends."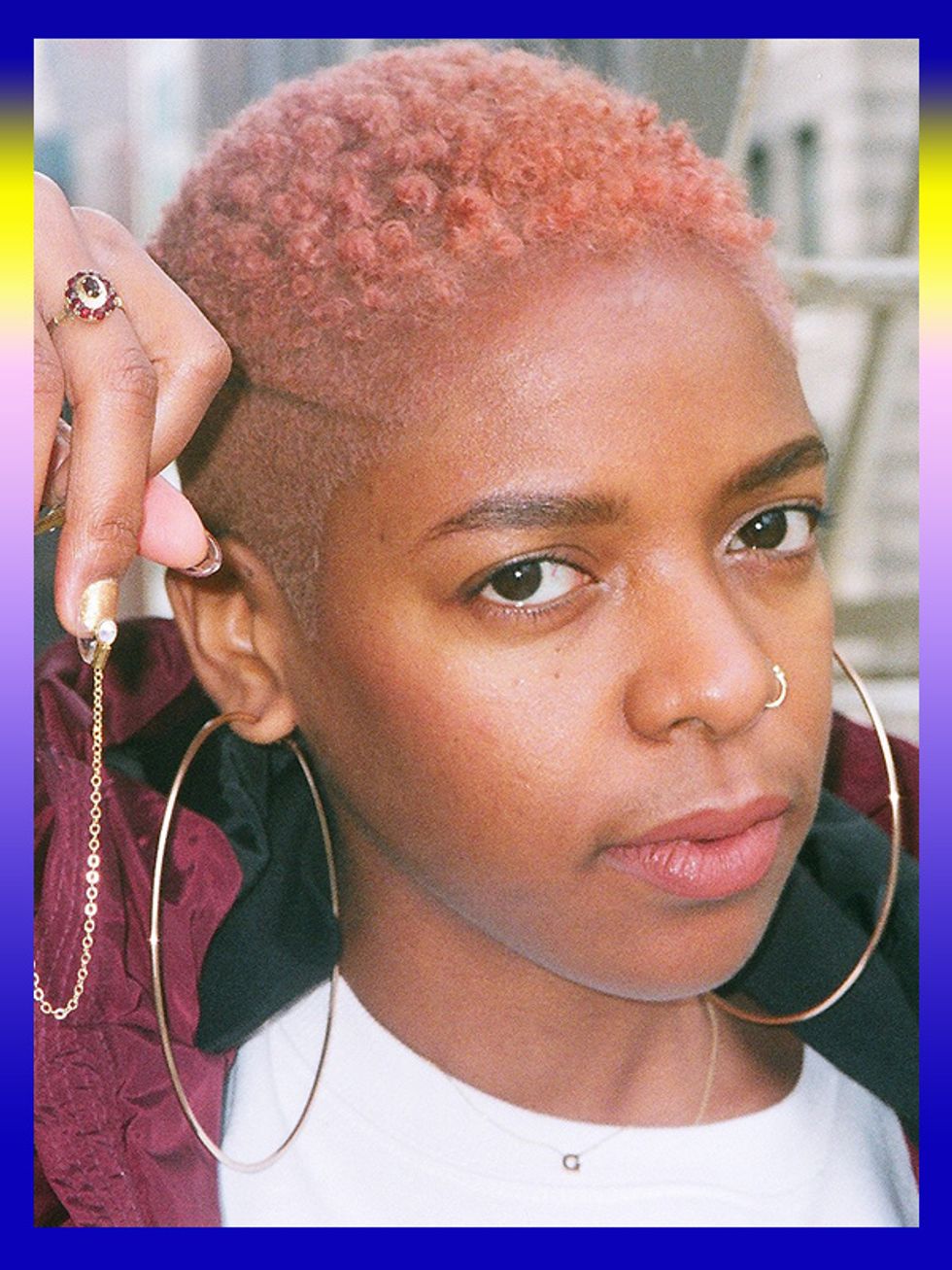 Photo Courtesy of Hairstory.
Soft Hues
As far as hair color is concerned, colorist Julia Elena of Hairstory thinks we'll be seeing soft hues of pinks, purples, blues, and greens. "It's not really about the color, but rather it's about the tone that sets colors apart from each other," she says. "The hues I'm thinking about are a combination between warm and cool which makes the color soft, not so much pastel, rather there's a bit of groundedness to it.
You should consider your skin tone before picking a color, she says. "Purples always look good on warm, dark skin tones; it complements the skin so much," Elena advises. "Pink is another universal color, however, you have to be mindful of what kind of pink you want to have next to your face."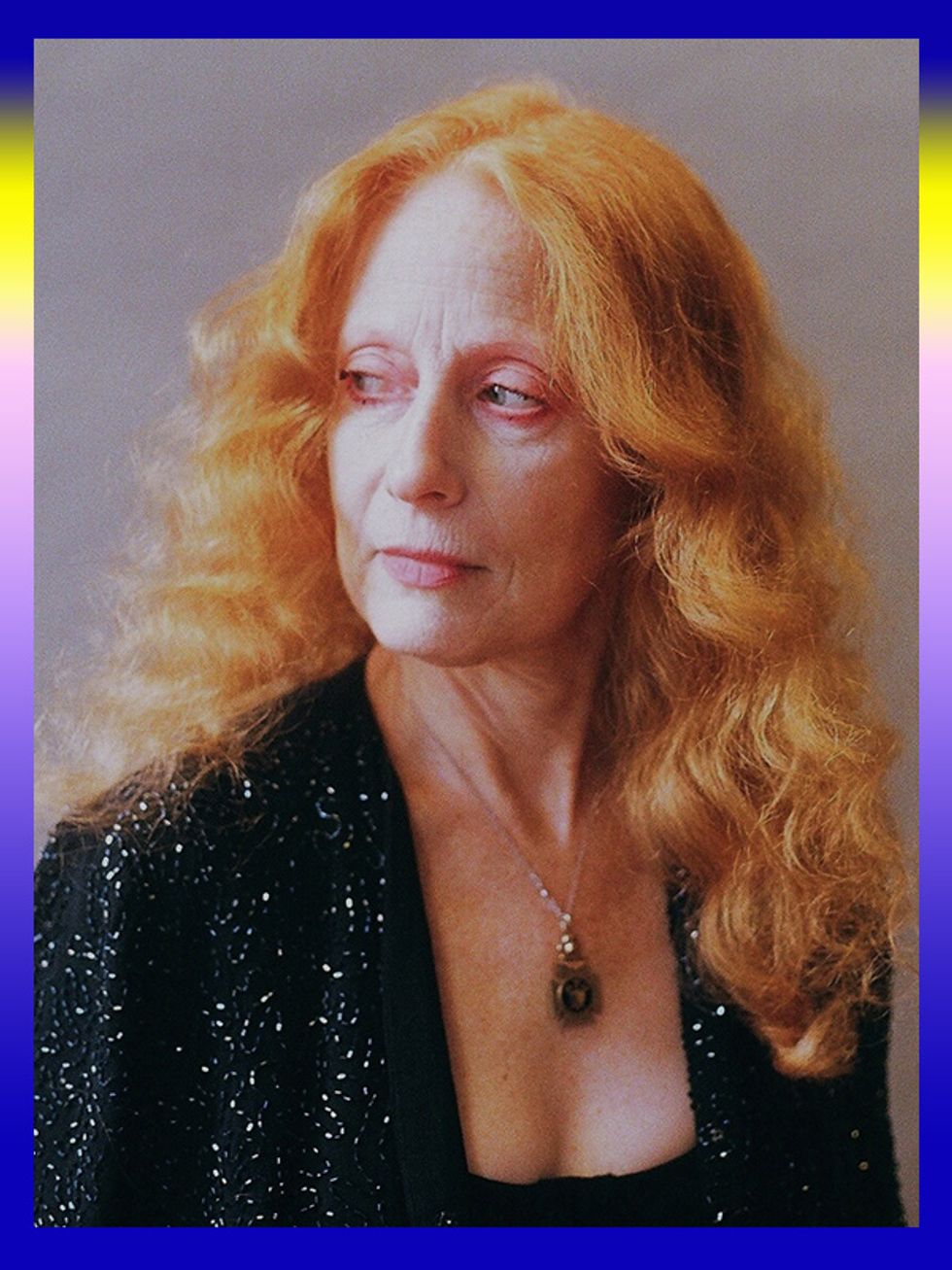 Photo Courtesy of Hairstory.
Go Ginger
"A true ginger is rare, but, when we see it, it's quite mesmerizing; it's no wonder a lot of women are moving in that direction, especially those women who were ginger when they were a kid," Elena says. "In the past when women asked for ginger, they got a bit nervous when they heard the words yellows and oranges, however, I'm noticing a shift lately. What makes ginger so beautiful are the hints of yellows and oranges as opposed to the warmer oranges, even apricots."
Again, the key is choosing the right shade for your skin tone, she says: "Some gingers have pink hues, browns, and some reds."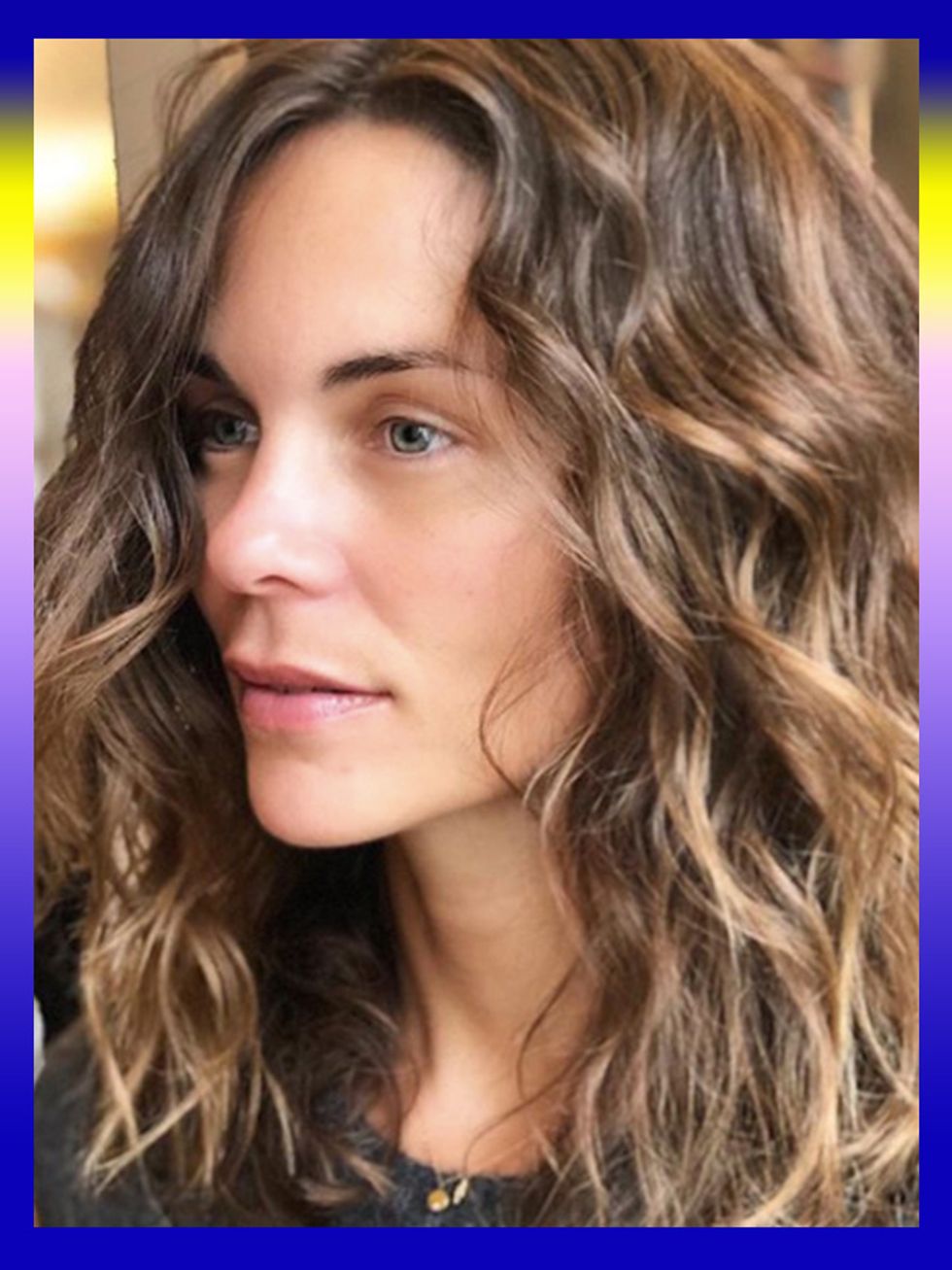 Photo Via @DavidMallett.
Balayage
For a more subtle color change, Mallett things balayage will be big again. "The antiqued look is achieved by keeping darker roots and mid-length, and focusing on lightening the ends," he says. "Everything is becoming very subdued and muted, with no excessive highlighting. This creates an understated, sexy, undone look."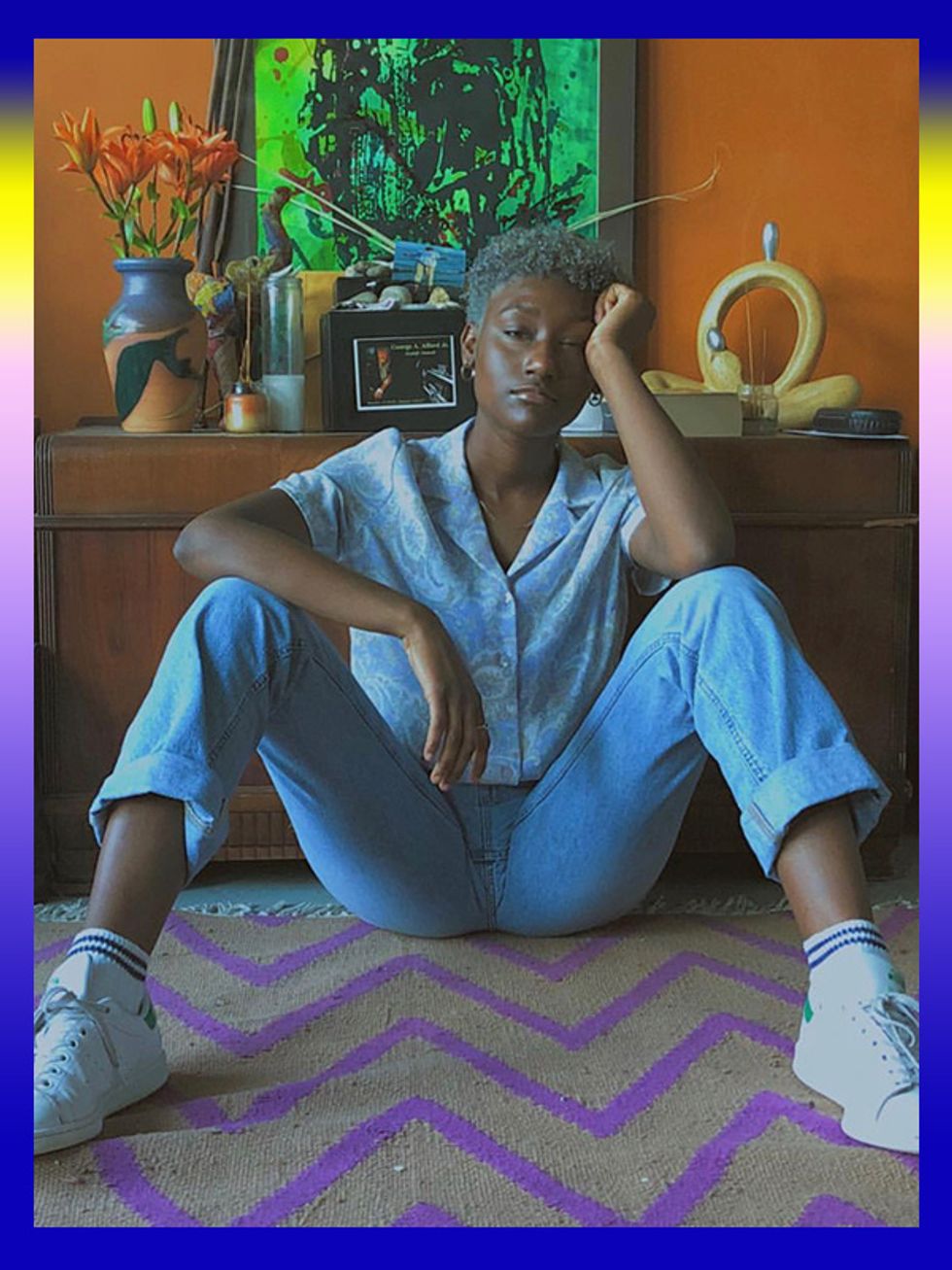 Photo Courtesy of Hairstory.
Silver Fox
Elena predicts that we'll see a lot more silver-hued hair on women. "Women with already natural silver hair will begin to embrace it and will either discontinue covering it up and go silver all over or try something like hair painting where the light will give the silver an illusion that it's a natural color," she says. "Women are becoming more comfortable with the idea that silver is a naturally beautiful process and it shouldn't be something to cover up. I do think silver is universal and it will work on anyone, it's all about the tones that best complement the individual."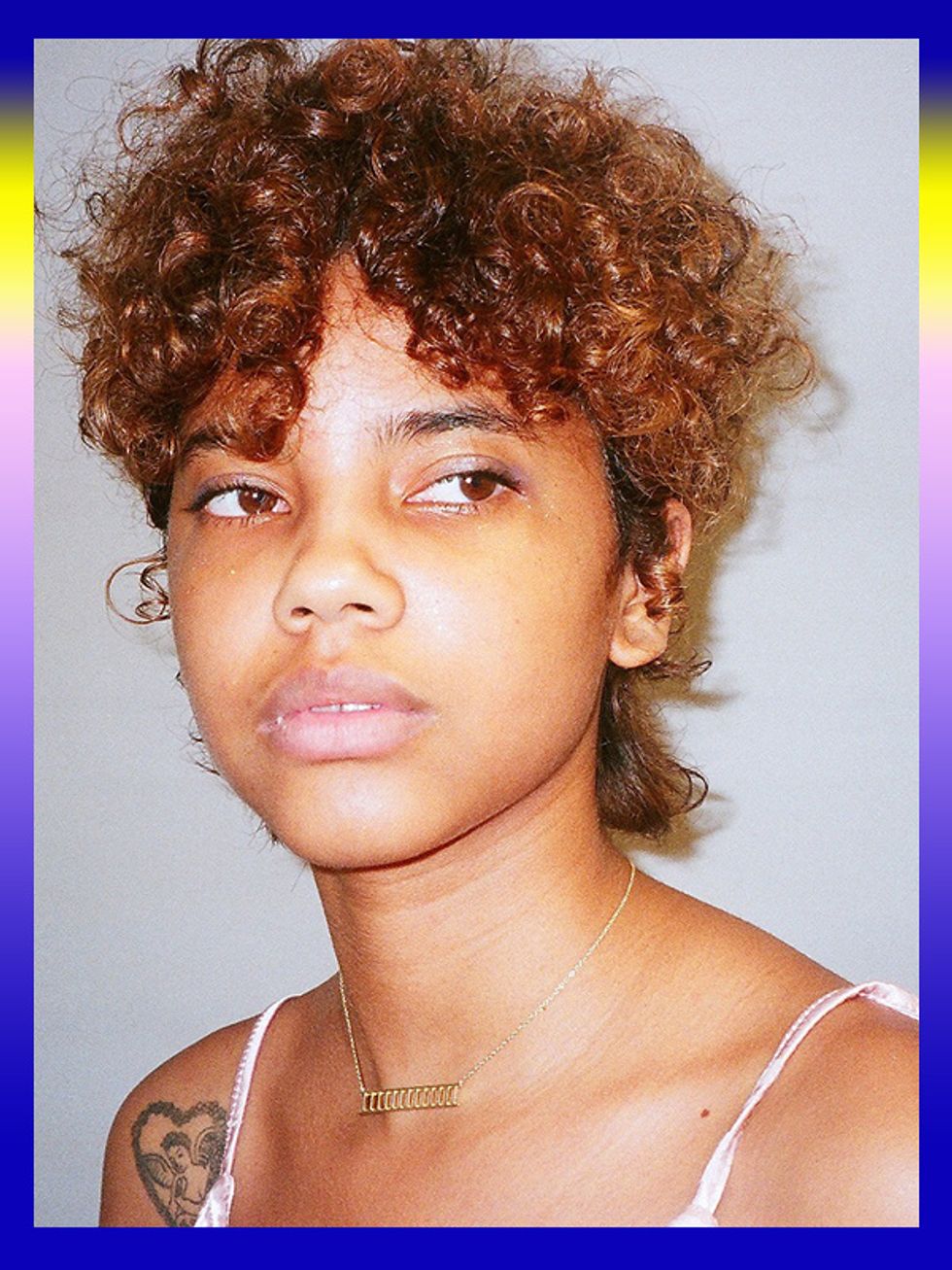 Photo Courtesy of Hairstory.
Hair Painting
For those looking for a color change that doesn't require going to the salon every other month, Elena suggests hair painting. "I'm seeing a lot of lighter warm or cool browns, baby blondes, and shades of red," she says. The great thing about this option is it works for anyone."
Elena adds that communicating to your colorist what colors you like and don't like is very important. She encourages clients to bring five color references with them. "Hair painting is very visual, and having references helps your colorist see what you are envisioning," she says.