H&M has just announced its next designer capsule collection, with Angel Chen, due out this September. Chen is the first Chinese designer to have collaborated on a designer capsule with the fast-fashion giant, according to an announcement by WWD.
---
"When I was designing the capsule, my priority was to reflect Chinese culture and my brand identity in a meaningful way, sell through became secondary," Chen shared in a statement to WWD. "I chose some iconic looks from my archive, and gave it an update in colorway, material and details. For example, we used 100 percent recycled nylon mesh fabric to construct my bodysuit, and that came out of a discussion I had with H&M on how to integrate sustainability into my brand." Per the announcement, the designs are "based on the spirit of Chinese martial arts," featuring "elements such as pine tree, bamboo, dragon, and crane." The collection will range from about $9 to $217.
If WWD is accurate in describing the capsule as a collection of Chen's "greatest hits," then we are about to experience a maximalist dream. A quick peek at Chen's most recent runway shows collections filled with bright colors and prints and unexpected silhouettes and cuts.
While we wait for the official images of the collab to be unveiled, take a look at moments from Chen's past two seasons, below, and start dreaming up the bonkers 'fits you'll inevitably be rocking once this collab hits stores in September.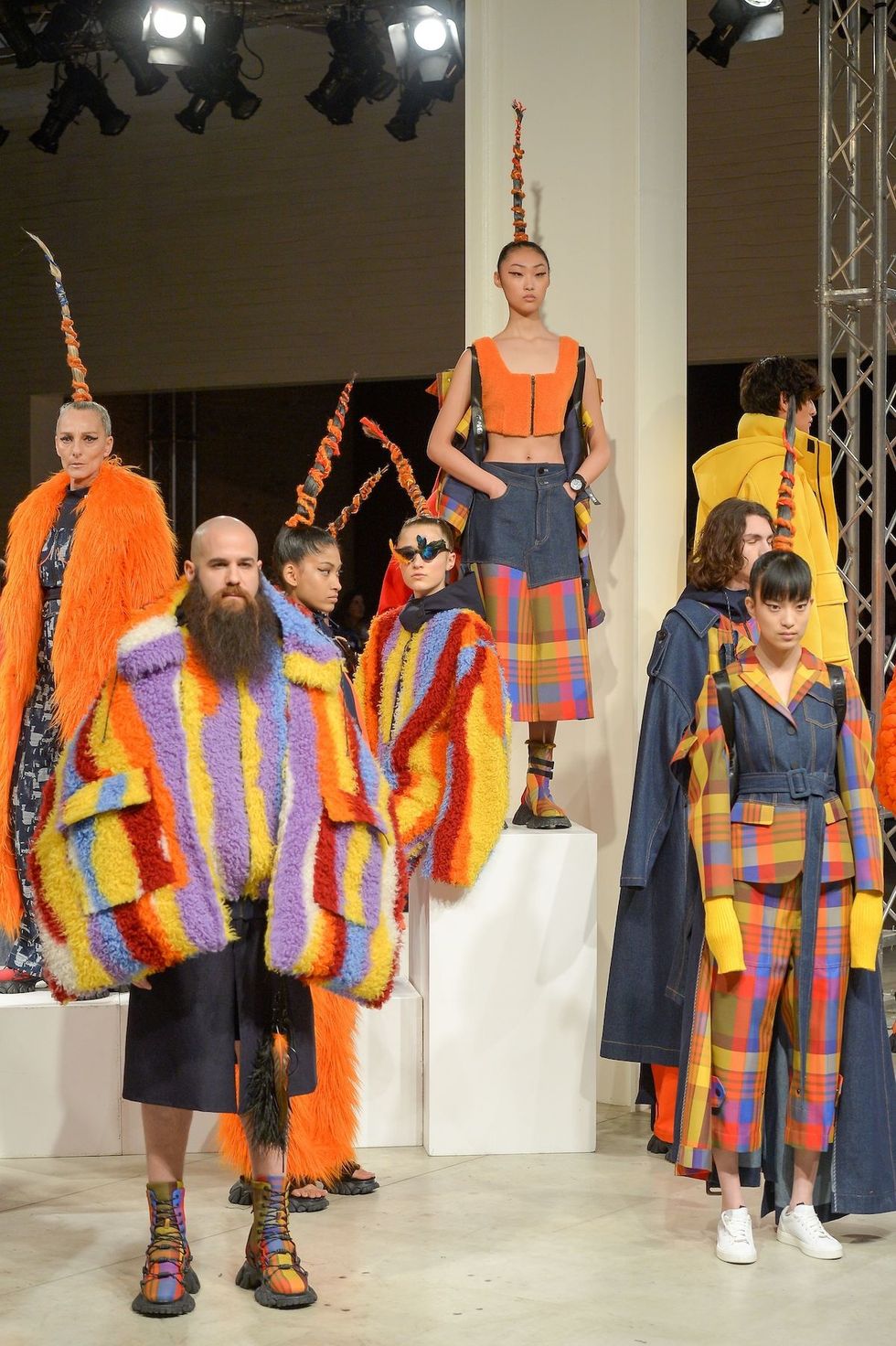 Angel Chen Fall Winter 2019, Milan Fashion Week
Photo by Davide Maestri/WWD/Shutterstock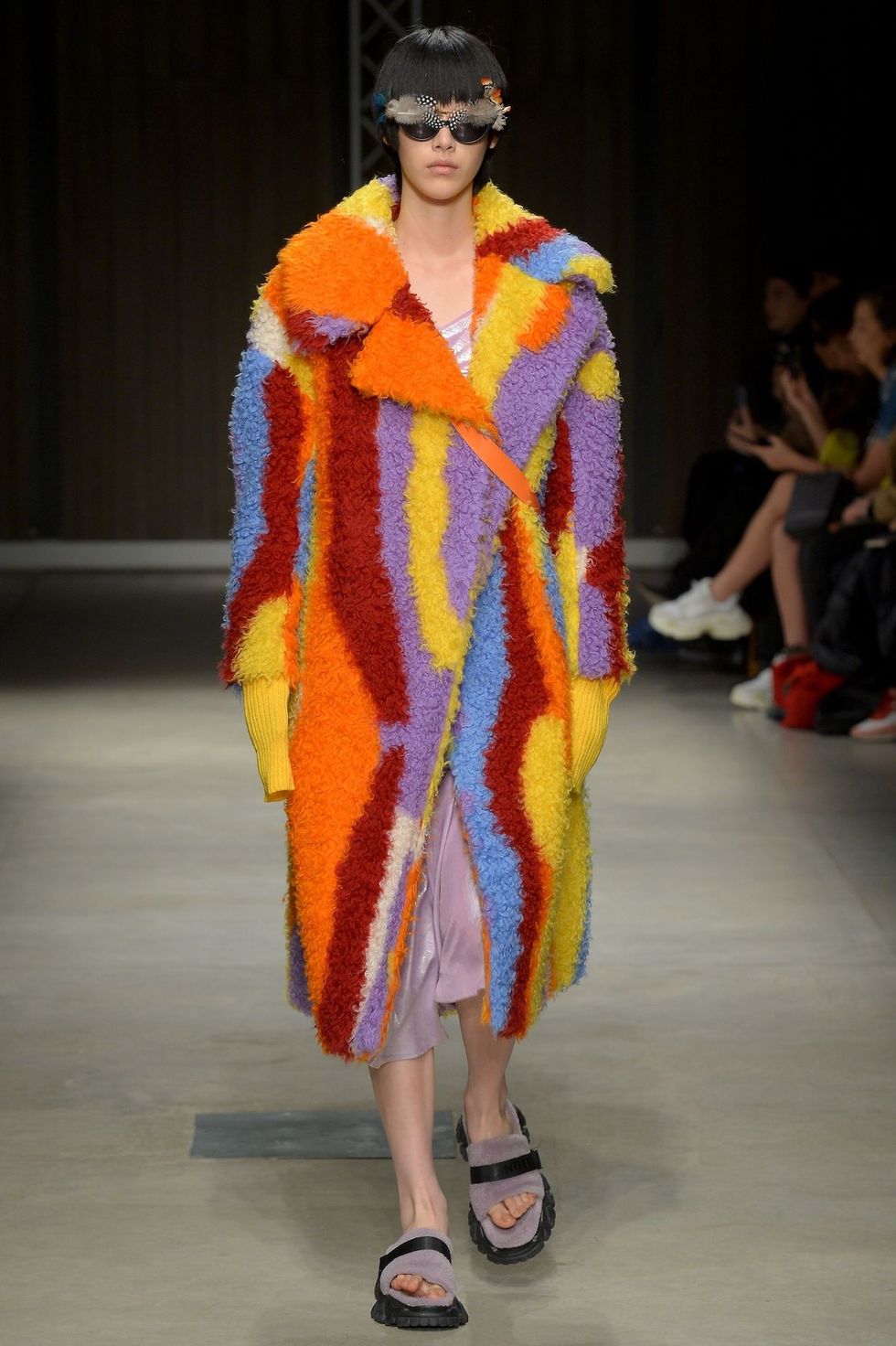 Angel Chen Fall Winter 2019, Milan Fashion Week
Davide Maestri/WWD/Shutterstock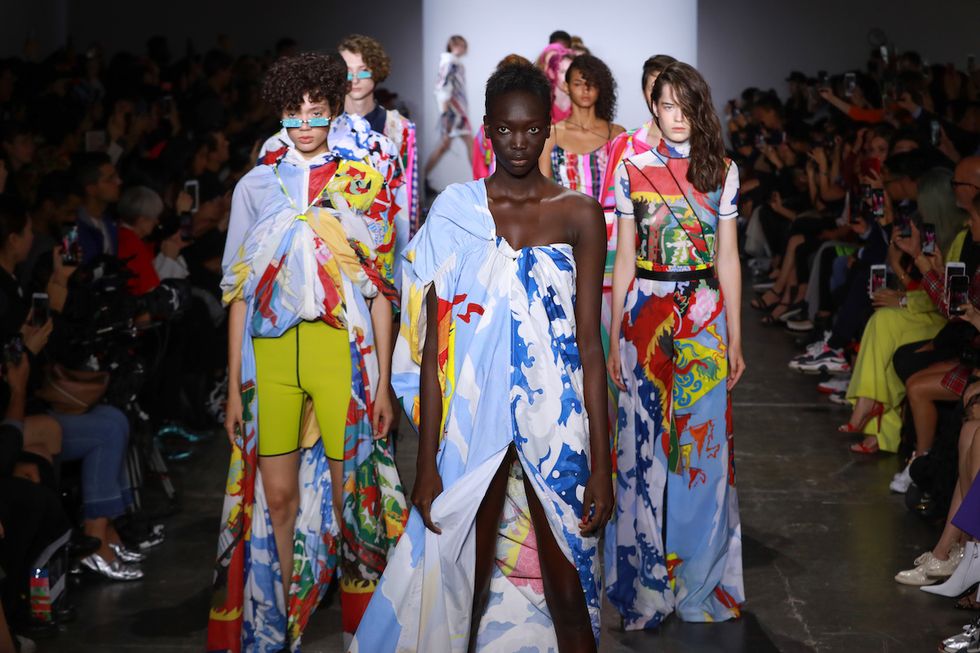 Angel Chen Spring Summer 2019, New York Fashion Week
Photo by Mark Von Holden/WWD/Shutterstock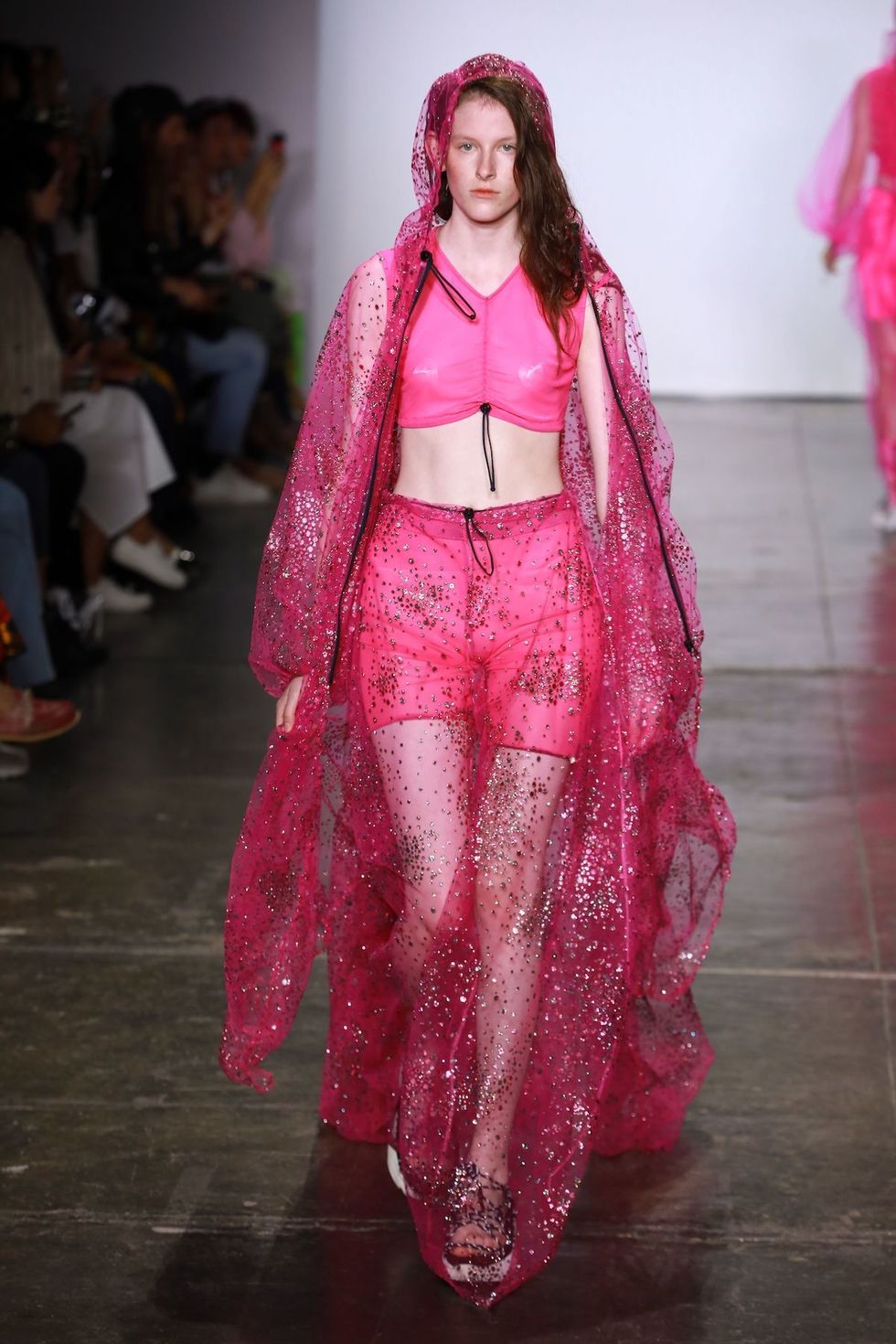 Angel Chen Spring Summer 2019, New York Fashion Week
Photo by Mark Von Holden/WWD/Shutterstock