Nike has teamed up with our Netflix series, Stranger Things, for a collection of Hawkins-inspired shoes and athletics gear, that will definitely allow us to live out our '80s Midwestern teen fantasies. (What, don't you have those?)
Announced today, the Stranger Things and Nike collab is basically an extension of the show's wardrobe, which has already featured Nike (it *is* the '80s, after all). The collection will focus on three Nike styles—the Cortez, Blazer, and Tailwind—which the brand says were already "sport and style staples" by that time.
The new collection, dropping on June 27, will take style cues from Hawkins High School's green and orange athletics colors, and will also incorporate the tiger mascot into some pieces. While the Stranger Things collaboration is more subtle in the shoe design, only featuring an incorporation of the fictional high school's color scheme, it's more obvious in the other apparel. Sweatshirts, hats, and T-shirts have the Hawkins name featured predominantly.

Another drop will come on June 1, closer to the third season's July 4 air date, and will feature simple red, white, and blue designs to play off the Independence Day release.
The two collections will range in price from $32-$120. Check out the forthcoming styles, below, and look for them on Nike's website starting June 27.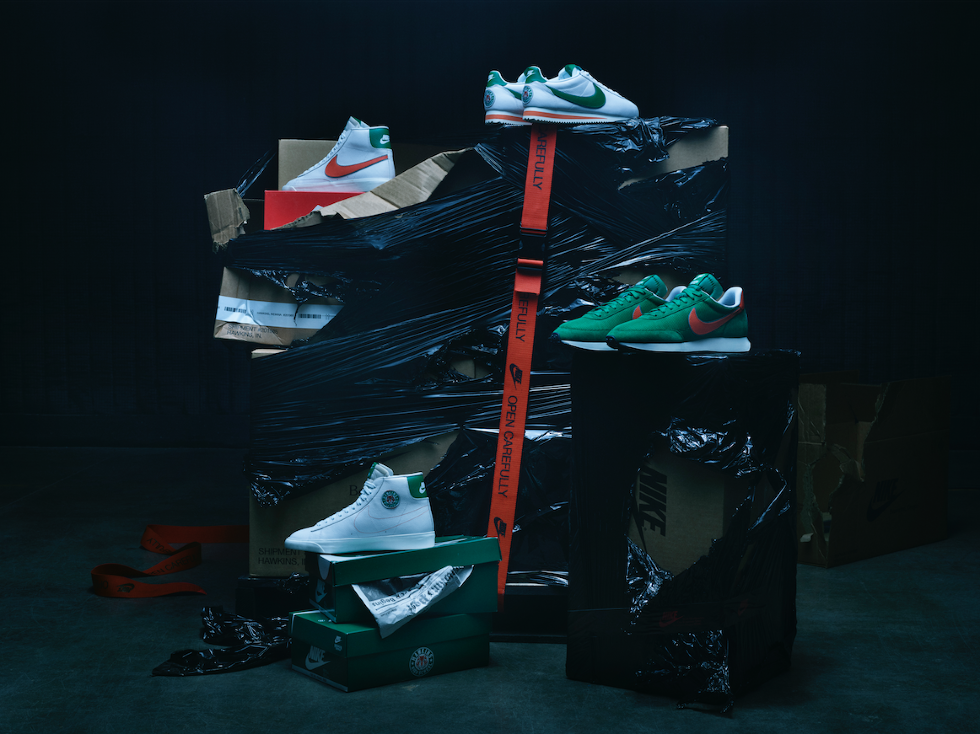 Photo courtesy of Nike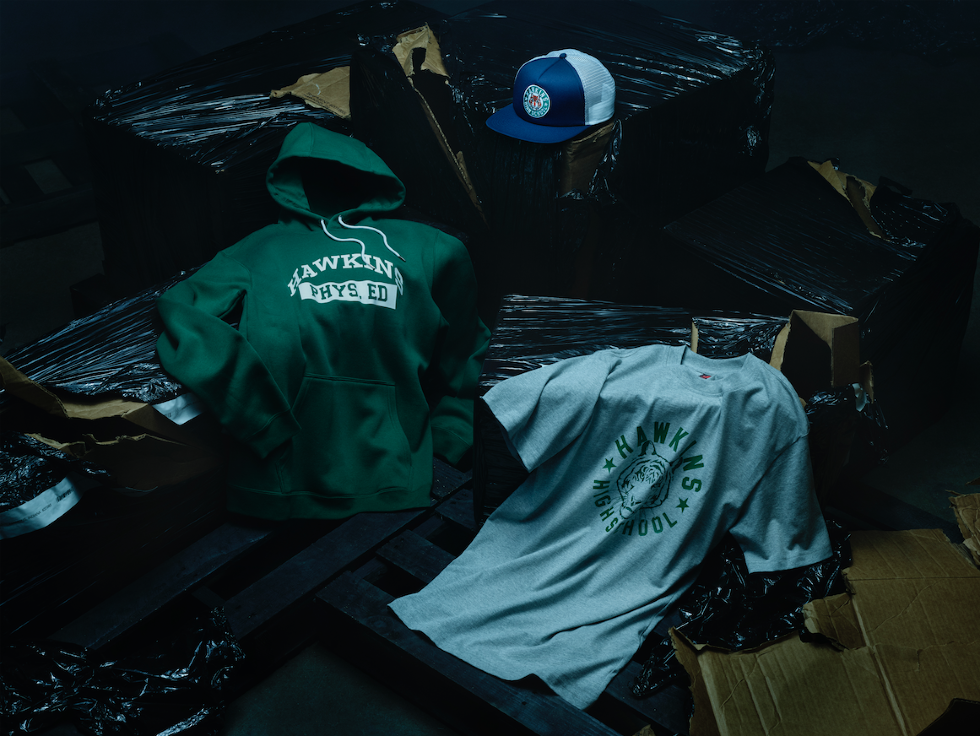 Photo courtesy of Nike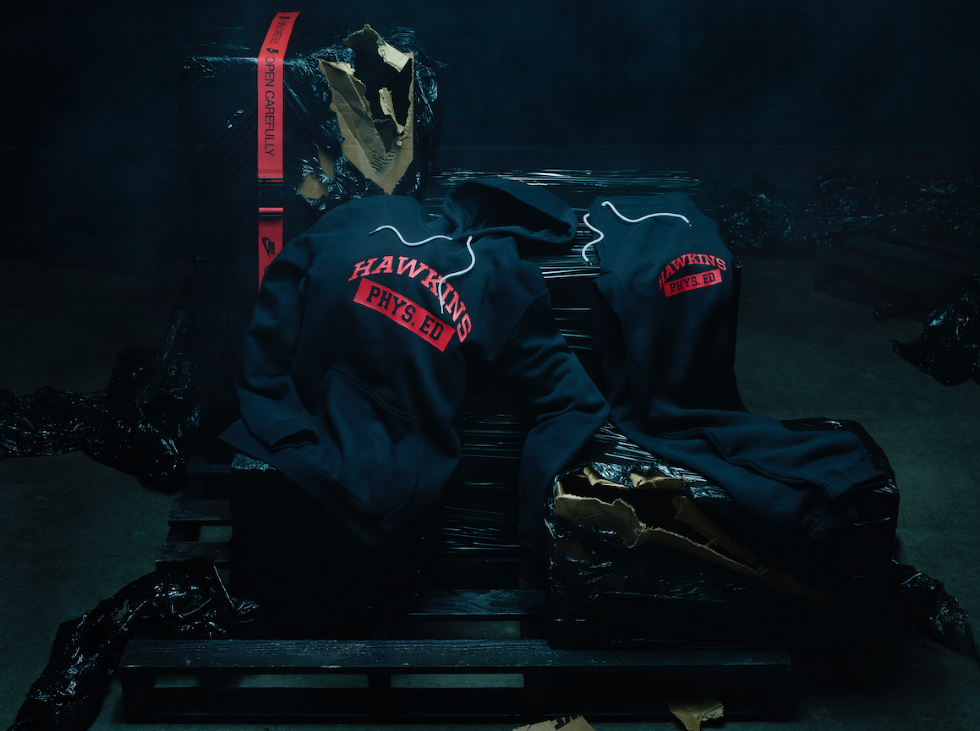 Photo courtesy of Nike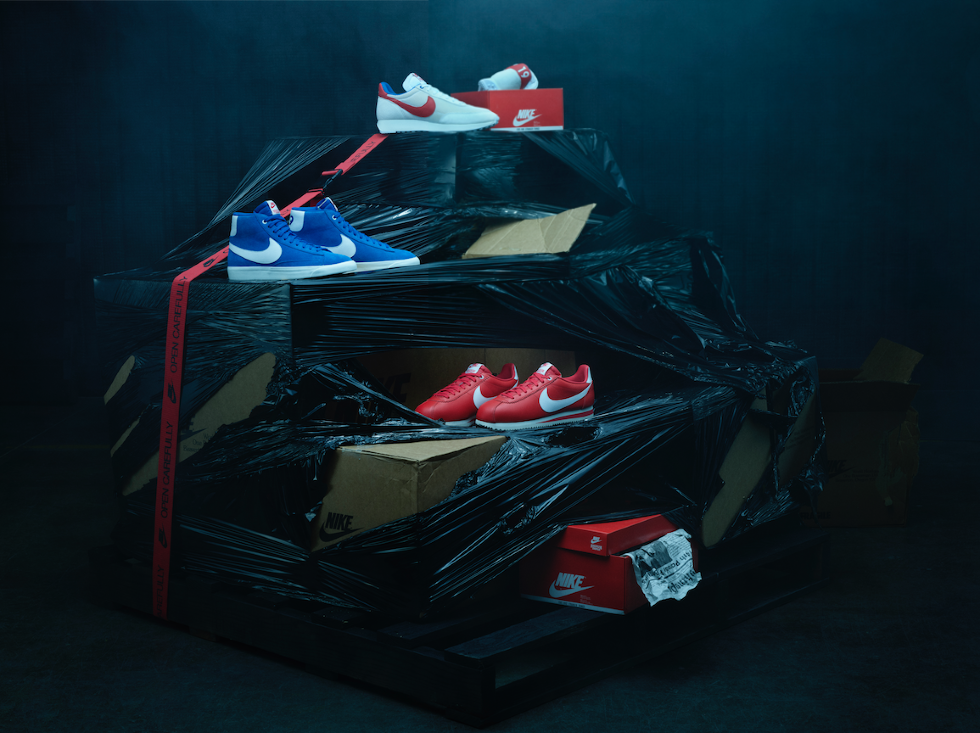 Photo courtesy of Nike
NYLON uses affiliate links and may earn a commission if you purchase something through those links, but every product chosen is selected independently.
Want more stories like this? Sign up for our newsletter.