Ever since designer Tamara Malas burst onto the scene with her bold and in-your-face size-inclusive namesake label this past December, we've been obsessed. Unlike many of the plus-size labels on the market, Malas' first collection, Feeling Feelings, focused on showing off the body, rather than covering it up, and incorporated all of the punky sheer fabrics, eye-popping prints, and vibrant colors one could dream of.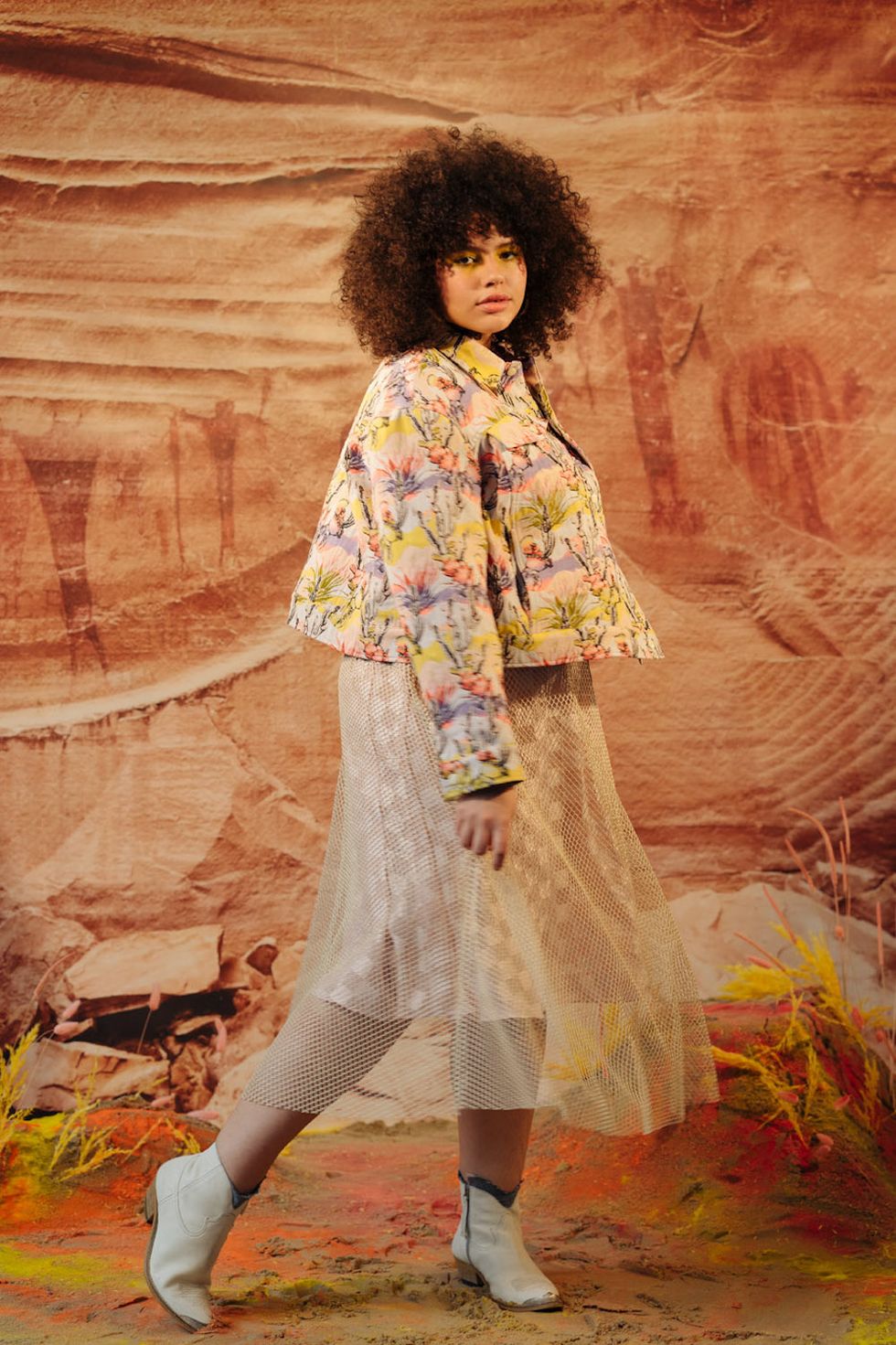 Photo by Logan Jackson
---
Today, Malas is back with her second collection, and it's a beautiful follow-up to her first. What she's calling an emotional response to Yellow is Forbidden, the documentary following Chinese designer Guo Pei, Never the Same Sun Twice is an ode to the history of marigolds. "After viewing the film at last year's Tribeca Film Festival, I began thinking holistically about color and specifically about how the color yellow is inherently abundant and nostalgic at the same time," she says in collection's press release.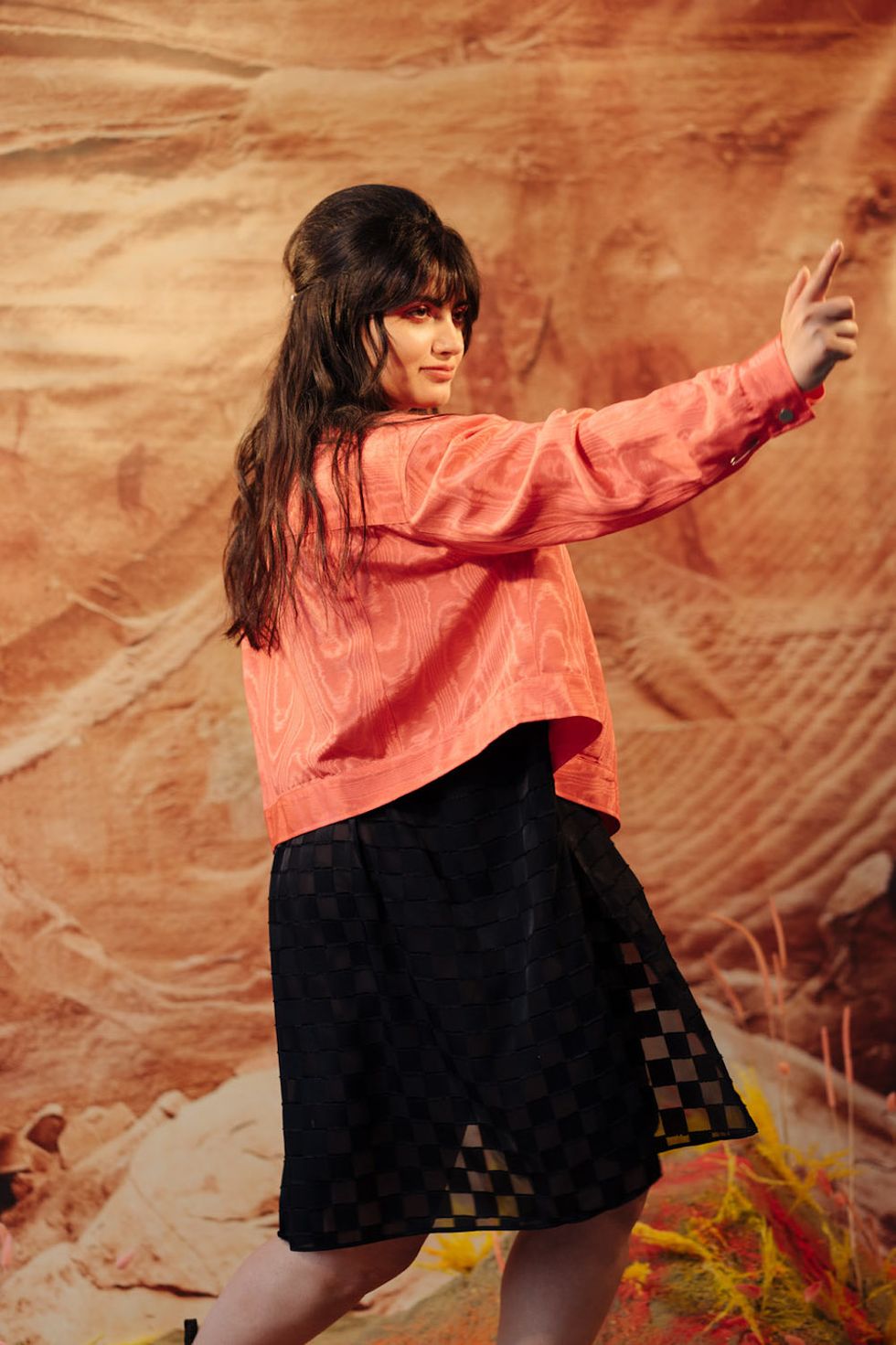 Photo by Logan Jackson
Malas collaborated with artists in Morocco on a floral oil painting, which then became the basis of a series of painted prints seen throughout the '60s-inspired silhouettes of the collection. While marigold yellow may be the main inspiration of the collection, you'll also find pops of corals, seafoam greens, and blues throughout. The collection is inherently summery and fresh, but it also remains true to Malas' roots: plenty of sheer fabrics, trippy prints, bold colors, and an unapologetic attitude.

Most importantly, Malas is expanding her sizing (formerly 14 to 32) to be even more inclusive. Often overlooked are the middle sizes that fall between the standard straight- and plus-size ranges, which is why, beginning with this new collection, she'll include sizes 10 and 12. "By offering this additional size, we hope to serve an important and often neglected customer and welcome even more women into the world of Tamara Malas," she tells NYLON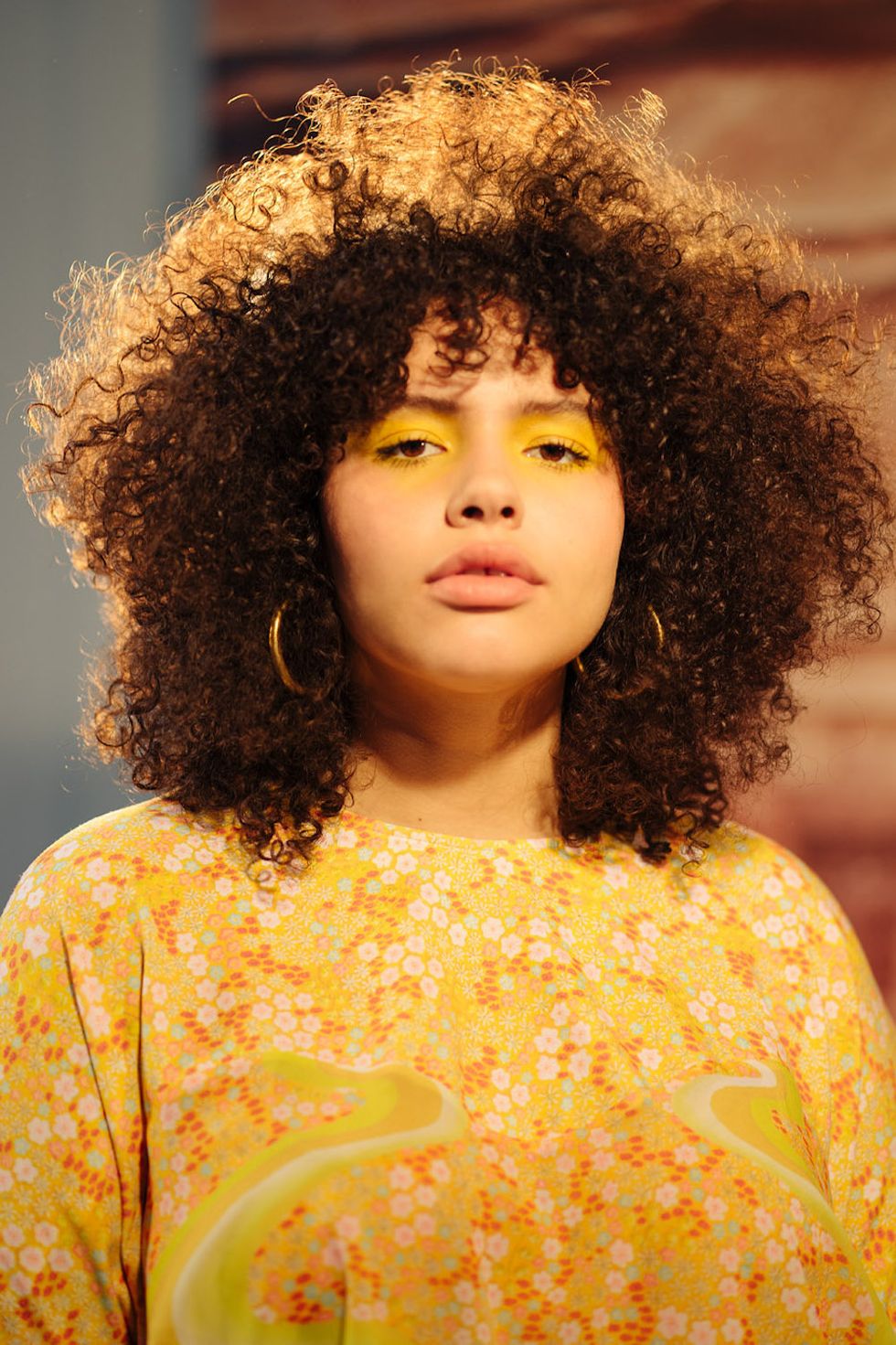 Photo by Logan Jackson
Take a closer look at the Never the Same Sun Twice collection, below, which you can shop beginning today at TamaraMalas.com, and stay tuned for the second drop on July 31.